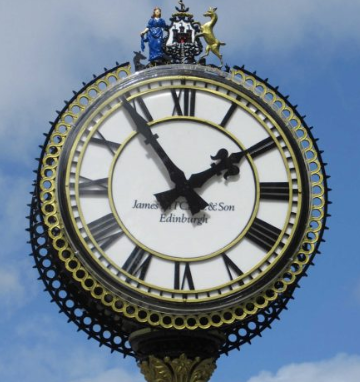 To coincide with shops, towns and cities re-opening, Smith of Derby are offering communities a free guide (Restarting Mechanical Tower Clocks) to help start the thousands of local mechanical public clocks, up and down the country, which may have stopped or purposefully stopped for safety reasons, during lock-down.
Over the last few months many mechanical clocks in our communities have stopped due to restrictions preventing regular clock windings and the BST time change taking place. As we look forward to our communities return to a new normal, a working public clock will be an important sign of wellbeing to everyone.
Whilst their team will be fully focused on reinstating public time within your community, you may wish to try and complete this task yourself.
Re-starting a clock may be daunting to some clock custodians, and even the environment may be dangerous. With this in mind, and to help you, Smith of Derby have created this short guide on 're-starting a mechanical clock'. It also includes contact details if you need further help and advice.
Please feel free to share this with others in your community, or diocese, the company look forward to working with you very soon and ensuring that public time is restored across the UK once again.
Their helpdesk is manned with experienced and long 'time-served' clockmakers, to offer guidance and support at this critical time for our country.
As our nation starts to recover from this long period of uncertainty, the heartbeat of the community, the chiming of the bells, the ticking of the clock, will be a critical element of our sense of wellbeing returning.
Tony Charlesworth, Clockmaker and Helpdesk Manager, who has worked since lockdown began, said "We have seen a significant rise in enquiries for help and advice to restart public timepieces. We created this free simple guide to help. I am also here to help too…."
Click here to view the guide.
For further information visit www.smithofderby.com