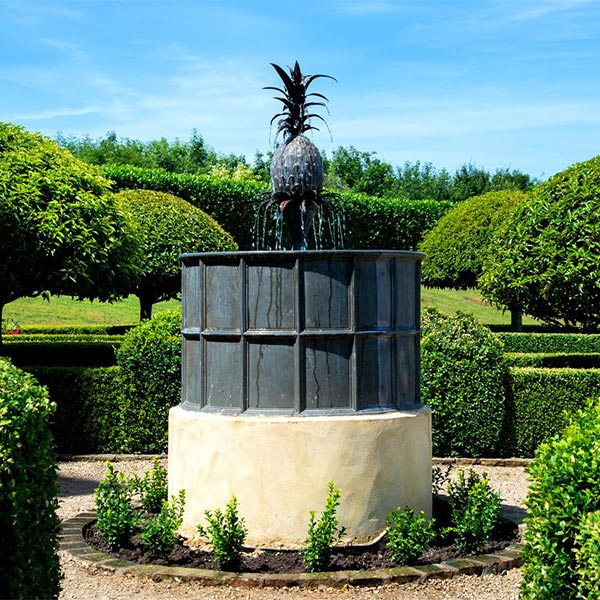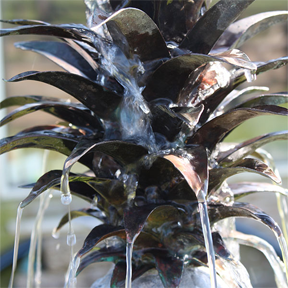 An original lead and copper design by Brian Turner inspired by the texture of the pineapple.
This design is ideal for use as a fountain centrepiece, as the surface texture has been specially crafted to work against the water to create a beautiful sound.
The pineapple would also be ideal for use as an ornament or finial. The original piece was created from 100% recycled materials.
For more of Brian Turner's stunning work visit www.turners-lead-collection.co.uk