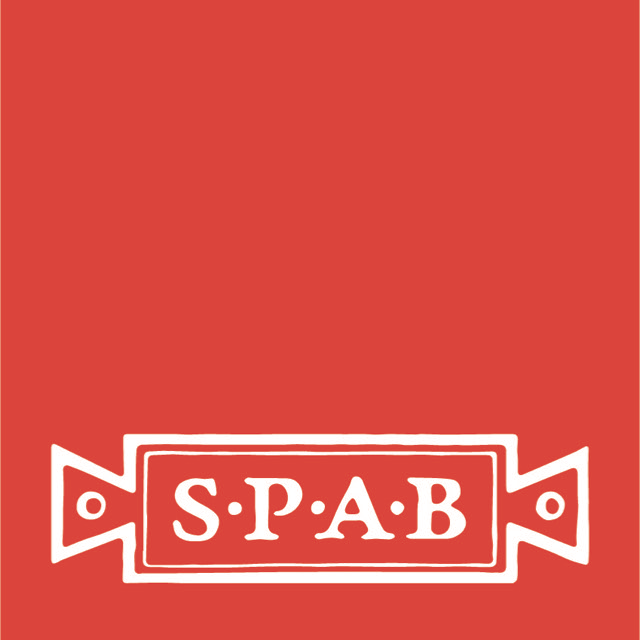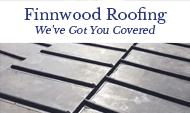 Beaten, twisted, cut or cast, ornate designs bear out the skill and artistry of early craftsmen. And surviving examples are under threat.
WHERE IS DECORATIVE LEADWORK USED, AND WHY SAVE IT?
The artistic skills of the leadworker have typically found expression on rainwater heads, downpipes, water cisterns and roof embellishments, as well as statuary. Employed on numerous ecclesiastical and important secular buildings, decorative leadwork reached its apogee from late medieval times up to the end of the 18th century. Despite the fine craftsmanship, much of Britain's historic leadwork has been lost or is threatened. Not only is there a lack of appreciation of decorative leadwork and its conservation, even non-ornamental plumbing leadwork skills are now scarce.
Pineapple fountain with copper leaves by Turners Ornamental Leadwork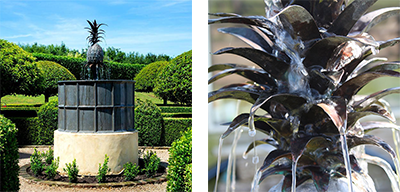 An original lead and copper design by Brian Turner inspired by the texture of the pineapple.

This design is ideal for use as a fountain centrepiece, as the surface texture has been specially crafted to work against the water to create a beautiful sound.

The pineapple would also be ideal for use as an ornament or finial. The original piece was created from 100% recycled materials.The pineapple would also be ideal for use as an ornament or finial. The original piece was created from 100% recycled materials.

For more of Brian Turner's stunning work visit www.turners-lead-collection.co.uk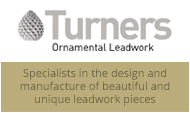 WHAT ARE THE TECHNIQUES FOR DECORATING LEADWORK?
Decoration is formed either by working lead sheet with tools, or casting molten lead directly into moulds. Plumbing leadwork skills, such as joint solder wiping and pipe fabrication, are required as well as specialist decorative techniques. Decorative interest can be created by: dressing lead over moulds to form shapes such as faces (repoussé work); carving with gouges or forming pierced tracery with chisels, punches and knives; beating into ornate finials, crestings etc (wrought work); and casting into open sand, chill or other types of mould. Surface decoration is also possible.
WAS LEADWORK COLOURFULLY DECORATED IN THE PAST?
Frequently. We have become accustomed to the attractive silvery grey finish of architectural leadwork. Historically, whole roofs, girouttes, flèches, ogee domes, lanterns, pennons and spires offered dazzling displays of chequer-work and chevrons. Rainwater heads and cisterns, too, were treated colourfully. Surface decoration was achieved by gilding, tinning, painting and, sometimes, through artificial patination, mastic inlays or etching.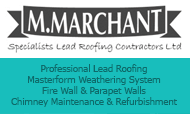 IN WHAT WAYS CAN DECORATIVE LEADWORK DETERIORATE?
Though lead is highly durable, degradation can occur. Some problems are associated with lead in general, such as acid corrosion or, with roofs, thermal stress failure. Defects specific to decorative leadwork range from the deterioration of wrought iron armatures and cores in cast objects to damage by birds to delicate tracery. Weathering degrades gilding, tinning and paint.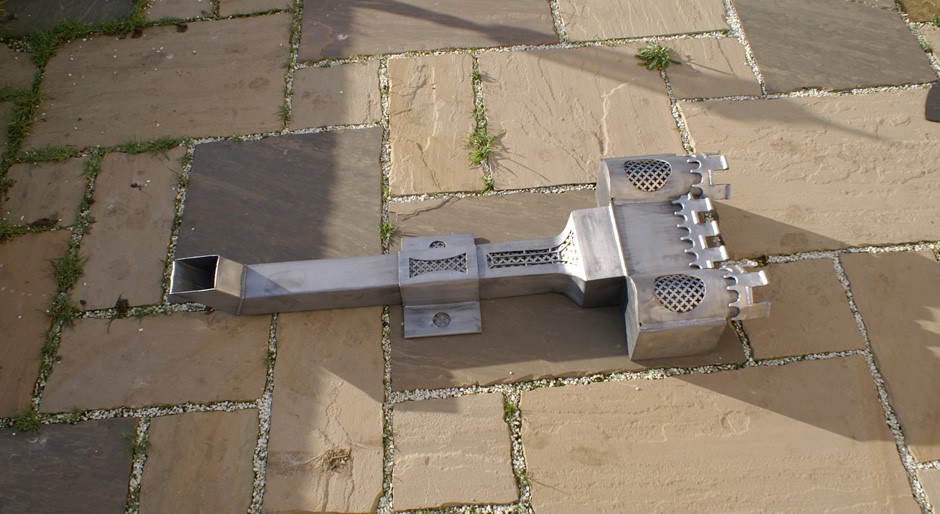 Lead hopper and down pipe - an original casting by LSA registered craftsman Marc Hare of Kent. To find out more about Marc and his work visit
www.mphareheritageworks.com
HOW IS DECORATIVE LEADWORK REPAIRED?
Lead is the perfect material to repair. It is possible to cut out a damaged section and insert a matching new piece (sand-cast or milled, as appropriate) to produce an invisible joint. Soldering and solder wiping are often used here and for making good small splits and pin-holes in decorative work. Where a rainwater head is in very poor condition, a new lead reservoir can be made and placed inside, with suitable reinforcement. Occasionally, a case exists for reshaping distorted leadwork, such as when a piece no longer functions as intended (obstructing water flow etc). Work may also entail casting new parts or replacement of corroded wrought iron armatures with stainless steel.
WHY MIGHT LEADBURNING BE INAPPROPRIATE WITH DECORATIVE LEADWORK?
It is important to copy the original method of jointing lead, in most cases to avoid changing the fundamental nature of a historic piece.
There are many examples where unskilled individuals have tried to replace soldered joints by leadburning (welding) inside restricted rainwater head reservoirs, leaving globules of molten lead that cause debris to collect. Smooth wiped soldered joints would have been easier to perform to the benefit of water flow. Regardless of the method, remember fire safety with all hot work.
IS IT APPROPRIATE TO APPLY COLOURFUL SURFACE DECORATION ON OLD LEADWORK?
Gilding, painting and other forms of surface decoration might be considered where it is known to have existed originally and would be to the benefit of the architectural whole. Lead-based paints were used historically but legislation now restricts the sale of these for use to Grade I and II* buildings, scheduled ancient monuments and also works of art, which some decorative architectural leadwork objects might be classed as. Listed building or scheduled monument consent may be required before reinstating decoration.
Courtesy of SPAB https://www.spab.org.uk
Ornate bay roof by leadwork specialists
The ornate bay roof pictured below was devised by Brighton-based M Marchant Specialist Lead Roofing Contractors Ltd – a family-run company of professional roofing and leadwork specialists with over 30 years experience. They can take on any size job, from a small repair to a full re-roof, and offer the high standards of craftsmanship demanded by the Lead Contractors Association.
Click here to read the full story.