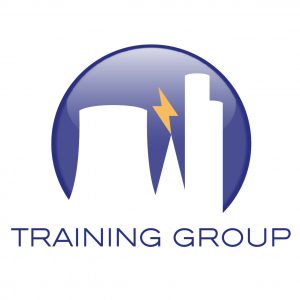 The Steeplejack and Lightning Protection Group (SLPTG) recently held its annual Apprentice Awards, which celebrate apprenticeships within the Steeplejack and Lightning Protection industries. This year the awards were held at DoubleTree by Hilton Manchester Piccadilly on Thursday 5 March.
Apprentices who demonstrated outstanding individual achievement throughout their training were recognised with the following awards:
Best Lightning Conductor Engineer Apprentice A.W. Elliott Award – Joe Wright, Omega Red Group
Best Steeplejack Apprentice Ted Fuller Award – Curtis Mulholland, Stone Technical Services
The Apprentice Awards allow SLPTG to showcase their continued support and commitment to the Lightning Protection and Specialist Access sector as a dedicated training group. The awards ceremony also allowed employers to join together in demonstrating their support for new talent within the sector, share knowledge of best practice and meet other professionals who also have an interest in the industry.
This year, SLPTG was delighted to have multi-award winning, stand-up comedian, Matt Richardson, as the host of the evening. Matt has made TV appearances on shows such as Celebrity Juice and the Xtra Factor, and was received positively by guests at the event.
SLPTG Chairman, Paul Cripps said:
"I am delighted to see so many apprentices graduate this year, and to such a high standard. Apprenticeships are vital to our sector, and as a Training Group we must continue to show our support to a pathway that brings skilled employees into our specialist workforce."
There were a total of 22 apprentices recognised at the ceremony:
Steeplejack Apprentice graduates 2020:
Thomas Dixon - Stone Technical Services
Joseph Eccles - Delta International
Lanyon Harding - St Ives Steeplejacks
Curtis Mulholland - Stone Technical Services
Simon Winkley - Delta International
Lightning Conductor Engineer Apprentice graduates 2020:
Bruce Cifci – A.C. Wallbridge & Co.
Ryan Clegg - Churchill Specialist Contracting
Gareth Edwards - PTSG - Electrical Services
Jamie Harper - PTSG - Electrical Services
Charlie Hewes - Churchill Specialist Contracting
Daniel Lodge - Cuttings
Thomas Miller - Omega Red Group
Sam Nicholson - Southern Lightning Engineers
Henry Parker - EES (London)
Owen Porter - Harrison Lightning Protection & Earthing
Logan Sutherland - BEST Services
Jake Swaby – A.C. Wallbridge & Co.
Laurence Wainwright - Test Strike UK
Daniel Whalley - Omega Red Group
Luke Wilkinson - PTSG - Electrical Services
Joe Wright - Omega Red Group
SLPTG would like to thank its sponsors, ATLAS, Cuttings, PTSG - Electrical Services and Stone Technical Services for supporting this event, without whom the event would not be possible.