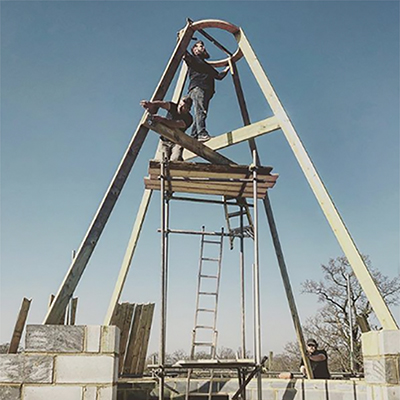 The people at Channel 4 television love a good oast house construction with its familiar cowl – and the team at Dude and Arnette are just the people to make it happen for them.
Back in 2017 the company was featured in the Village of the Year series, showcasing the history of oast cowls and Kent peg tiles. This spring a crew has been filming the construction of an oast house from start to finish. It will form part of a series showcasing different types of traditional buildings, each one being different and unique – such as a church or a windmill.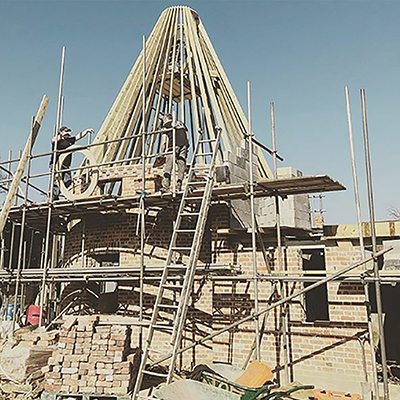 Darren Hole of Dude and Arnette explained: "They were particularly interested in watching us build the two oast house roundels that form the roof and the two oast cowls. As highly-trained craftsmen and a fourth-generation family business, we know the process very well. We restore and rebuild oast houses and oast cowls from scratch, and over the years we have worked on all types of oast houses across the country, including buildings listed with local heritage departments."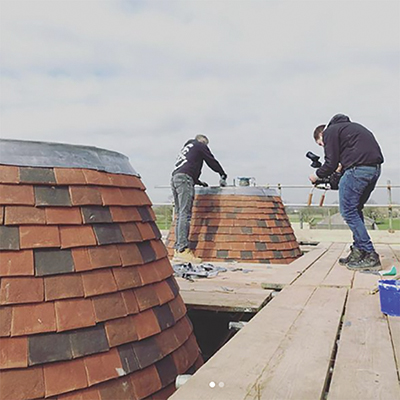 Construction starts with the pitching of the two oast roundels. They then used Tyvek – a material made from flash-spun high-density polyethylene fibres – to weather each kiln. After that, counter battens are fitted up each rafter, so that when the kiln is 'lathed' the tile nails are held away from the Tyvek, preventing holes. The team then had to work out where every row of tiles had to go, so they were evenly spread up the kiln. After that the lath is added.
Said Darren: "That is wood that is run out really thin and which therefore gives us an opportunity to bend it and pin it around the roof. The lath also serves as a base for the tiles. We used tapered and square tiles as, due to their shape, they're able to go around the roof without running downhill."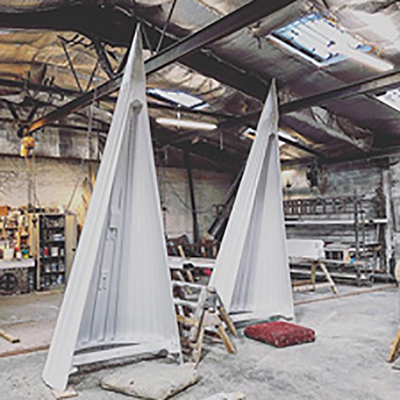 Once the tiles were installed and leaded the top was ready for the oast cowl. Adding the cowls was the last step of the process, completed on 9 April.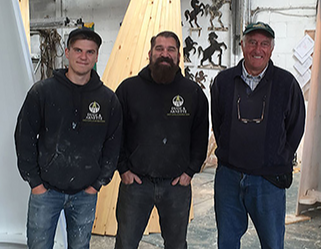 As Darren blogged, all the team had to do then was sit back and wait for the programme to be aired towards the end of this year.
Darren concluded: "Whether you're interested in oast construction, installation or kiln roof maintenance, get in touch with our specialist oast cowl build team for a clear, honest and concise quote and we will organise a visit to your oast house at a time that suits you."
For further information visit www.dudeandarnette.co.uk