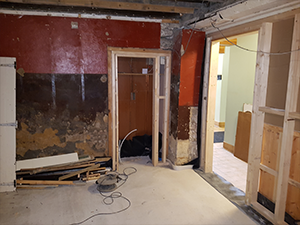 A Stroud builder who believes Actis Hybrid products should be a legal requirement in all reroofing and new build projects will be making life more comfortable for his local scout troop thanks to a donation from the insulation specialist.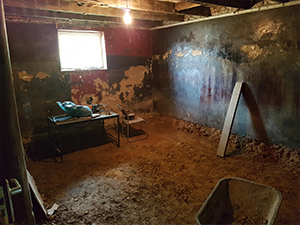 Mike Nicholls, who runs a construction firm specialising in period property refurbishments including listed buildings, mill and barn conversions, is a huge fan of the range. And when his local scout group could cope no longer with the damp, dingy, cold back room in their converted farriers' Cotswold stone building, he offered to step in and help them out.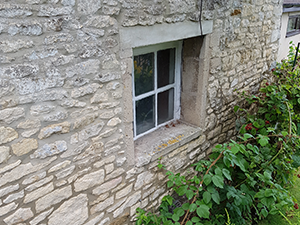 Mike, partner of Days Mill Partnership, has been vice-chair of the Selsey Scout Group for five years and will be overseeing the refurbishment. As an enthusiastic user of insulation Hybris and insulating breather membrane Boost R Hybrid, his local Jewson branch asked whether Actis could help out.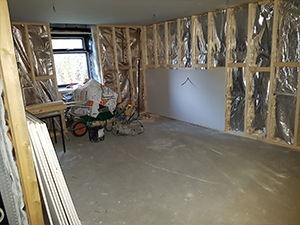 Step forward Actis regional sales director John Buckley with five free rolls of one of Mike's other favourite products – insulating vapour control layer H Control Hybrid.
Mike has been using Actis Hybrid products for six years on all his developments across Gloucestershire, Oxfordshire and Leicestershire – predominantly Boost R Hybrid, which he installs under the roof tiles, and Hybris, which he uses on the warm side of the roof.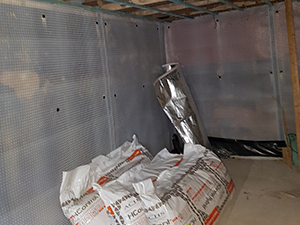 In fact, he loves Actis so much he said: "It should become law to use as underfelt in ALL reroofing and new house build projects! It is easy to use and has good insulation properties.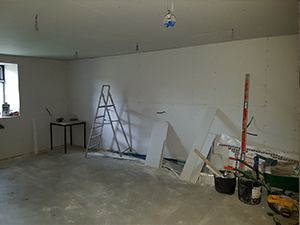 "In this day and age it really is a no brainer when reroofing. The material cost of Boost R is small compared to all the other costs of reroofing, fixing it takes marginally longer than standard breathable membrane and the insulation value is amazing.
"Add to this the fact that with a relatively thin product you get an equivalent U-value to that provided by thick PIR or mineral wool and it seems daft anyone would NOT use it!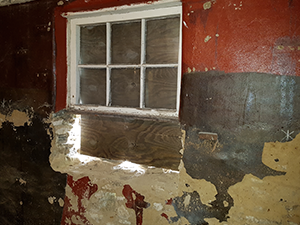 "All builders' merchants and roofing suppliers should do their clients a favour and educate them as to what a great product Boost R is!"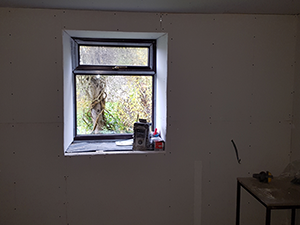 While the main room in the Selsey scout hut is perfectly serviceable, Mike explained: "The back room is damp, dark and cold with no insulation or ventilation. We're going to renovate it so it can be used for scout groups and external local charities and people for meetings, workshops and parties."
The work, which will also involve digging up two feet of floor, insulating with 10cm of PIR board, slabbing with underfloor heating pipes and installing Hybris on the exterior walls and ceiling, is well underway.