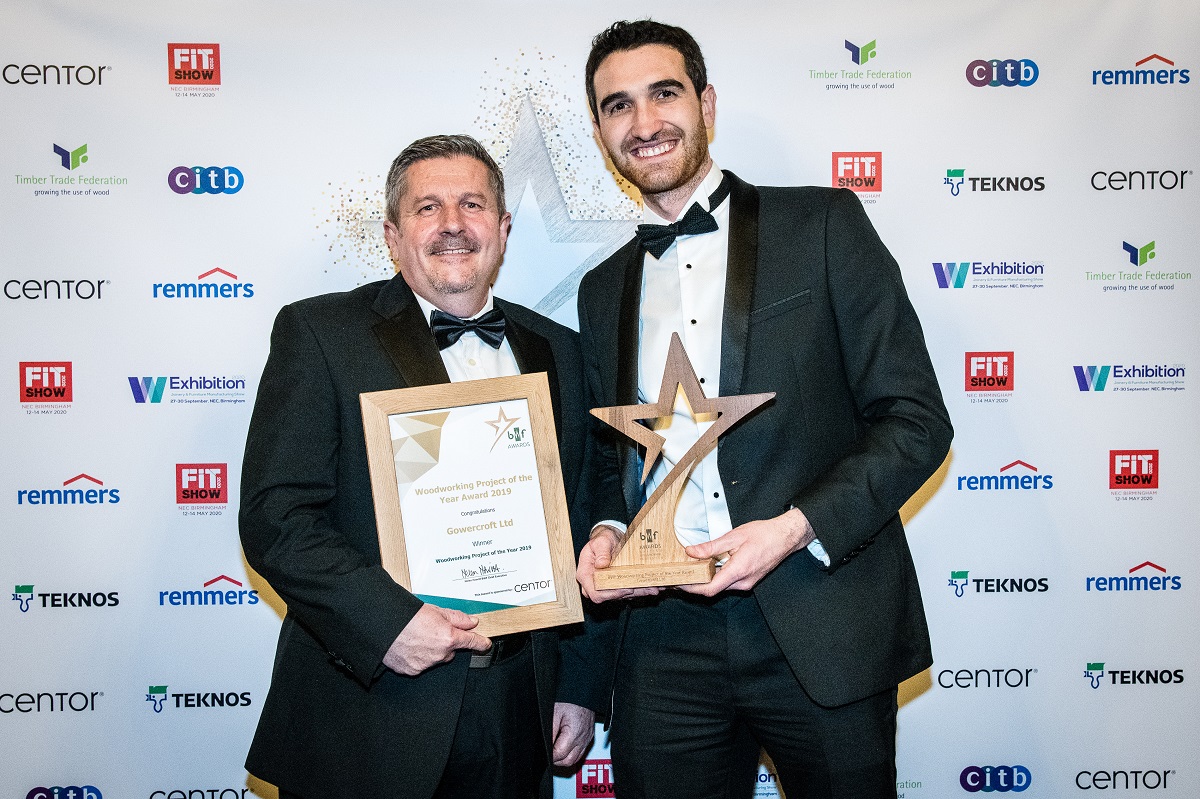 High quality timber window and door specialist Gowercroft Joinery has received one of the woodworking industry's highest national accolades for its part in the restoration of Templeton House, Sir Winston Churchill's former home in Roehampton.
Gowercroft saw off stiff competition from other joinery companies, to win the British Woodworking Federation's 'Woodworking Project of the Year' award, which recognises the very best in design, innovation, application and ability in joinery manufacture along with craftsmanship and technical excellence.
The impressive £32m restoration of the Grade II listed Templeton House won the judges' approval for the bespoke design, manufacture and installation of 300 timber external and internal joinery items. These included 180 Heritage windows and doors, 75 full sets of traditional internal shutters, 60 internal doors plus over a kilometre of skirting boards for this historic building.
Other outstanding features included Gowercroft's Heritage range of sliding sash windows, which were specially developed to replicate the classic appearance of the original single-glazed windows, whilst delivering modern levels of performance.
Revolutionary in design, these high-tech windows combined traditional joinery in sustainable Accoya® timber with ultra-thin Pilkington Spacia™ vacuum glazing and the latest in micro-porous paint coatings. The result was a genuine slim-lined aesthetic with no double reflection, which preserved the historic integrity of the building whilst providing modern levels of heat and noise insulation, low maintenance, durability, sustainability and low life-cycle costs.
Helen Hewitt, Chief Executive of the BWF said: "Gowercroft's Joinery's contribution to the restoration of Templeton House demonstrated exquisite craftsmanship – returning the building to its former glory with much improved levels of performance. Impressing the judging panel, the project involved traditional joinery skills, modern technology, design innovation and complex project management making Gowercroft's work at Templeton House a worthy winner of the Project of the Year Award."
Andrew Madge, Managing Director at Gowercroft Joinery said, "We are delighted to receive this prestigious award. Such an accolade demonstrates what can be achieved when genuine craftsmanship meets pioneering new technologies. I'm very proud of the hard work and dedication of all the team in the restoration of this prestigious historic building."
Gowercroft Joinery manufactures premium quality doors and windows for residential newbuild properties through to historic listed homes and prestigious architectural projects.
The company supplied bespoke windows and doors for the 2017 Stirling Prize shortlisted 'Photography Studio for Juergen Teller' and its Heritage range of windows, designed specifically for the conservation market, won the 'Best Windows' category of the 2017 Build It Awards and were shortlisted in the 'New Product of the Year' category of the G18 awards.
For more information about Gowercroft Joinery visit www.gowercroft.co.uk