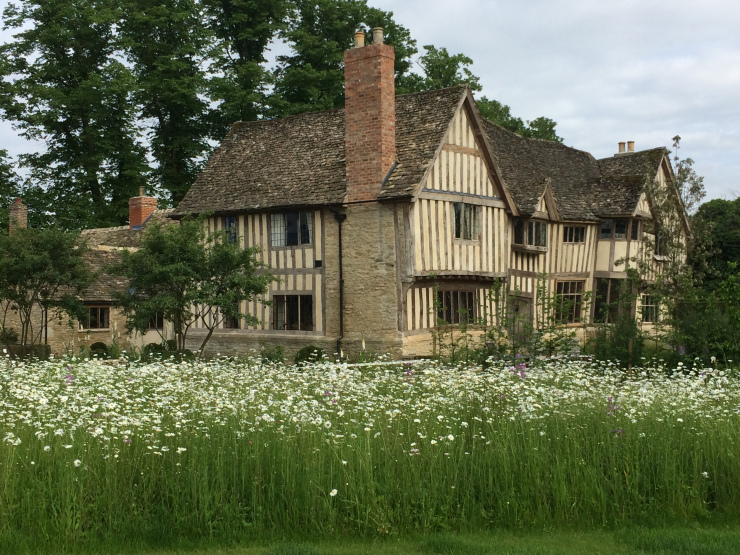 The tranquil rural hamlet of Yelford, 13 miles from Oxford city centre, is one of the smallest in Oxfordshire, yet, according to Pevsner, boasts 'the best and certainly the most picturesque large timber-framed house in the county'. That house is the wonderfully atmospheric, Grade II listed, late-15th-century Yelford Manor.
Bowman's Stained Glass was awarded the contract in 2010, for full restoration of over 100 Leaded Lights. The work was extensive and focused on:
Replacing the broken and damaged glass, some of which dates from the 15th century
Leaded lights of the crittall windows repaired with custom-made glass
The house itself has some 5,300 sq ft of accommodation, including an impressive drawing room (the original Great Hall), an intimate, part-panelled dining room, a Jacobean panelled sitting room, a music room (the former medieval buttery), six bedrooms and four bathrooms. The stone-built 17th- and 19th-century wing, with its enclosed cloister leading to the courtyard, houses a large kitchen/ breakfast room with a 'Cook's Kitchen', a study and a library.
For further information visit www.bowmansstainedglass.co.uk