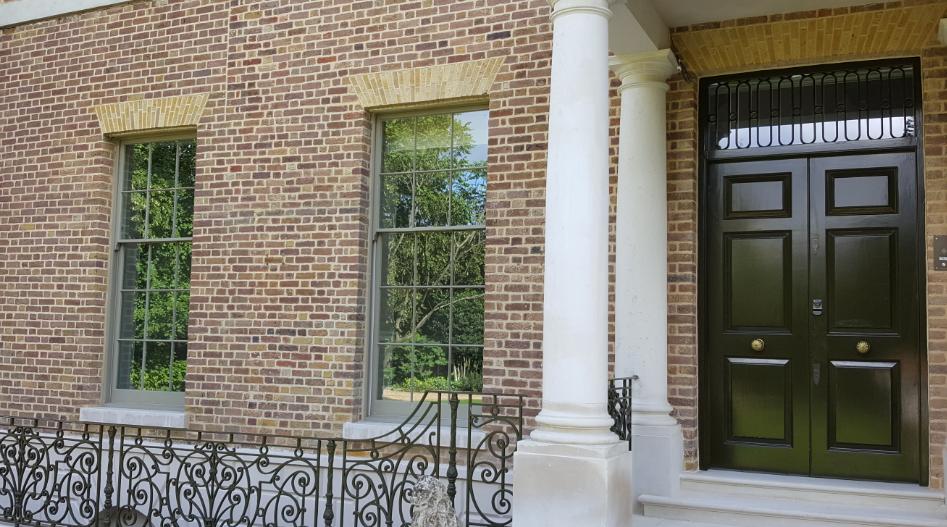 By Andrew Madge, Managing Director of Gowercroft Joinery
Finding appropriate sympathetic replacements for old and degraded single-glazed windows in period and listed properties can be a real challenge.
Architects, building conservation officers and owners of listed properties are often faced with an uncomfortable choice or compromise, as they seek to find a historically authentic-looking window, which also offers acceptable levels of energy efficiency and comfort for modern living.
Until now, it has been virtually impossible to combine the two in a satisfactory way.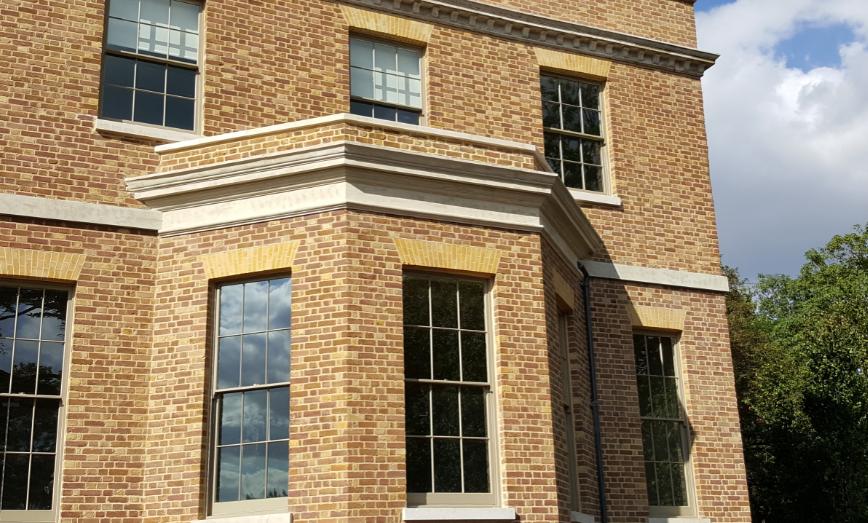 An unsatisfactory compromise
Like-for-like single-glazed replacement windows may have all the slim lines and elegant detailing of traditional joinery, with narrow sightlines and thin glazing of yesteryear, but this inevitably involves having to accept less than ideal levels of thermal and acoustic performance or having to use secondary glazing to compensate.
On the other hand, achieving modern standards of durability, low maintenance, sustainability and a good level of thermal and acoustic insulation, has almost invariably meant sacrificing slim wooden frames and settling for chunkier profiles and thicker glazed units.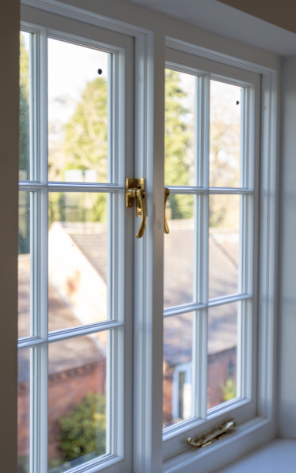 The problem with modern double-glazed windows
Standard factory fitted double-glazed units (typically with a 16 – 20mm Argon filled cavity), may achieve excellent levels of energy efficiency, but these heavy, thick DG units (typically 24mm) create a pronounced double reflection and require larger profiles, which are unacceptable to most building conservation officers.
This has led to the popularity of 'low sightline' slim double-glazing, which aims to combine some of the features of a slim window with better thermal performance. This is achieved by using a heavier inert gas such as Krypton or Xenon to reduce the thermal conductivity sufficiently to create an effective smaller cavity in between the panes. The sightline, (which is the area from edge of the glass to the top of the spacer bar), is typically reduced to just 5-6mm to allow thinner window sections.
However, far from being a viable solution, this type of window is now the subject of much debate, not least within the Glass and Glazing Federation (GGF), because in order to achieve such a slim slightline it is necessary to reduce the amount of sealant and desiccant used in the perimeter of the unit. This has been found to cause instability and increase the likelihood of unit failure. In fact, there is an ongoing discussion as to whether some of these units even comply with the Construction Products Regulations (CPR)1.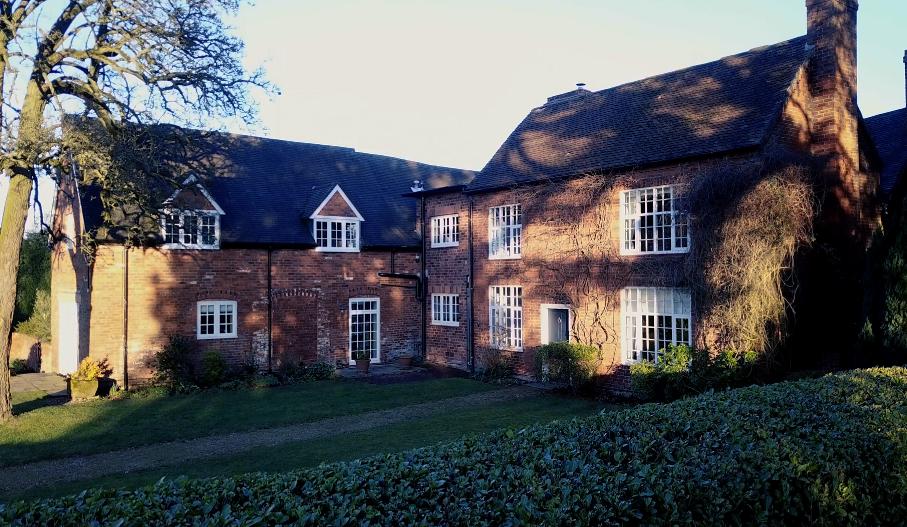 Pioneering vacuum glazing
A radically new option which is attracting considerable interest in the heritage sector is 'vacuum glazing'. As the name suggests, all the air is extracted from between a pane of low emissivity (low-e) glass and a pane of clear float glass in order to form a vacuum cavity. With no air or gas between the panes, there is nothing to transfer heat, so the energy efficiency is much greater. The same applies to acoustic performance.
Originally developed in Japan over twenty years ago as a lightweight, energy-efficient solution for buildings in earthquake zones, Pilkington Spacia™ is the first commercially available vacuum glazing in the UK, which offers U-values of 1.1 W/m2K on its standard units and 0.9W/m2K on its higher performance Spacia™ Cool units.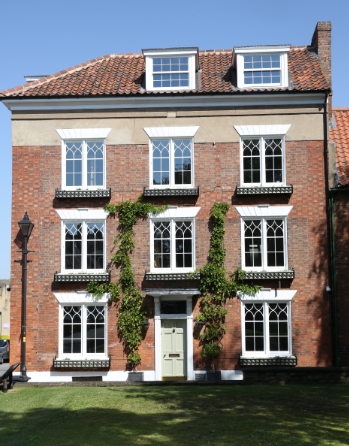 With a total thickness of just 6.2mm, (the vacuum cavity is just 0.2mm), the glazing is roughly a quarter of the thickness of conventional double-glazed units and half the thickness of 'low sightline' double-glazed units, making it narrow and light enough to fit into traditional thin profile timber window frames - and furthermore without any discernible double reflection.
A modern solution for period windows
Gowercroft is the first window and door manufacturer to combine Pilkington Spacia™ vacuum glazing technology with traditional joinery and craftsmanship in order to replicate the classic appearance of single-glazed windows of the past whilst delivering exceptional performance.
Though thoroughly traditional in appearance, Gowercroft's new Heritage Range of windows is made from Accoya, a modern sustainable engineered wood, which is not only highly stable and durable in itself, but has been sprayed with the company's unique formulation of protective paint, guaranteed to deliver zero maintenance for 10 years.
Care has been taken that all modern performance-enhancing features have been incorporated in an as un-intrusive way as possible.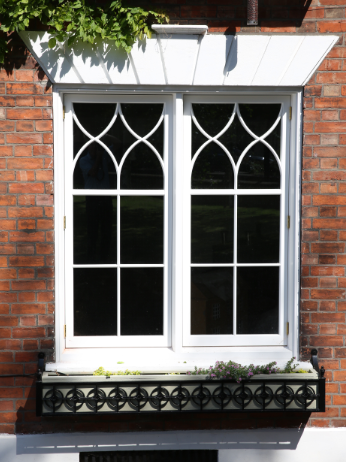 A traditional putty-line is replicated in the outer profile, and whilst it is more regular than real putty, it does significantly improve security and coating longevity. Similarly, all the modern seals, which are designed to keep the windows weather-resistant, are neatly concealed within the joinery and only traditional style ironmongery is used.
Thanks to its authentic period character and modern performance benefits, the Heritage range of windows been installed in listed properties across the country, including the impressive restoration of Templeton House, Winston Churchill's former home in Roehampton. The range has also been recognised in a number of national industry awards for its innovative design.
The best of both worlds
Amongst the myriad of different products currently targeting the heritage sector, there is at last a modern solution, which does not involve uncomfortable compromises and can offer the 'best of all worlds'.
The Heritage Range not only respects the aesthetic requirements of building conservation, but delivers on design, performance and sustainability - a prospect which is all the more difficult when dealing with listed properties.
Footnotes:
1 Link to GGF statement: https://www.ggf.org.uk/low-sightline-insulated-glass-units/
"The Construction Products Regulation (CPR) became law in 2013 and requires all glass units to comply to the harmonised European standard EN-1279-5. By reducing the edge-seal sight line of the units to 5-6mm, manufacturers are increasing the difficulty of achieving all of the required testing for EN-1279-5 standard; as there is reduced space in a low sight line unit for sealant and desiccant around the perimeter of the unit. The increased breakdown rates of low sight-line double glazing were highlighted in a Guest Blog on The Double Glazing Blogger in 2017 and this caused a lot of discussion in the industry. There also evidence of a significant drop off in U-value over a 12-month timescale in the Changeworks Report; Double Glazing in Listed Buildings."
For more information of gas retention in slim line double glazed units:
https://www.changeworks.org.uk/sites/default/files/Double_Glazing_in_Listed_Building.pdf
Research report 2: Thermal performance Report commissioned by Changeworks on behalf of Historic Scotland, March 2010.
For further information visit www.gowercroft.co.uk