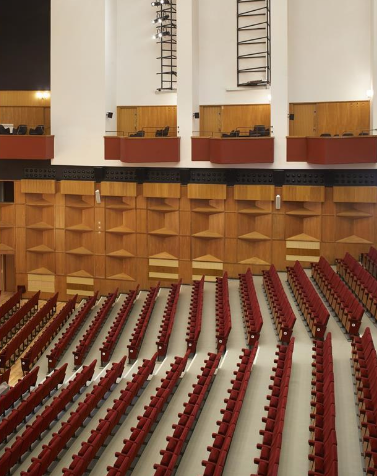 Sound Space Vision is delighted that its latest project, Fairfield Halls, opened in mid-September after a three-year restoration and renovation led by MICA Architects.
After completing a feasibility study for the council-owned building in 2011, Sound Space Vision was appointed in 2016 and charged with completely replacing the performance lighting, sound, and communications infrastructure for all of the Halls' performance spaces – the Phoenix Concert Hall, the Ashcroft Playhouse, the Arnhem Foyer, and The Rec and Talawa studios.
In the 1,800-seat Phoenix Concert Hall we focused on restoring the canopy to its original appearance for unamplified events by raising the loudspeakers, rigging and cabling through the canopy when not required. Acoustic banners have also been integrated through the auditorium to better serve amplified events.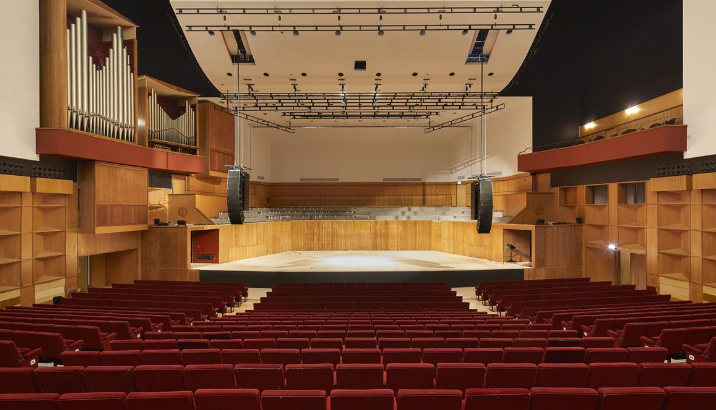 In the Ashcroft Playhouse we reconfigured the stalls' layout to accommodate 50 more seats, bringing the theatre's total capacity up to 800, to provide additional revenue. For both the Phoenix and the Ashcroft, Sound Space Vision's brief was to refurbish the existing seating – replacing only when necessary – to preserve the design integrity of the original Halls within the limited budget.
Overall, this refurbishment, including SSV's interventions, have built upon the strong cultural heritage of the Halls, restoring and improving the spaces in sympathy with its original appearance.
"The two main auditoria have been brought up to date, with new heating and ventilation, additional stage infrastructure and retractable acoustic blinds in the concert hall for amplified music, while the Ashcroft theatre has been expanded by 50 seats, hitting the 800-seat sweet spot to attract more touring productions." - Oliver Wainwright, The Guardian Sept. 18, 2019
For further information visit www.soundspacevision.com