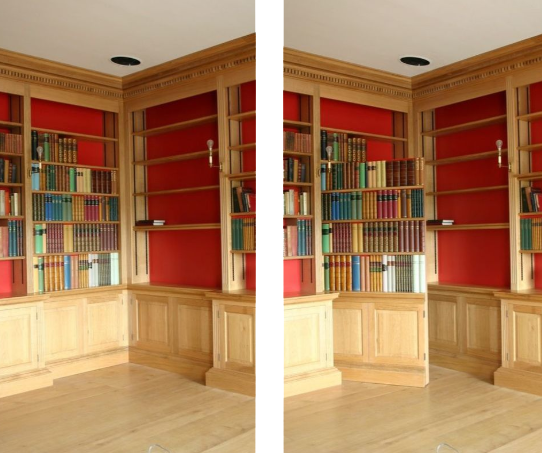 Amongst the quaint and more unusual things manufactured and installed by Houghtons of York are secret or jib doors. These will very often be part of library installation projects where the company have disguised these to blend into bookcases or elsewhere into wall panelling, wardrobe doors and even simply wallpaper.
To introduce these charming and beguiling features, Houghtons produce jib doors from of a variety of materials, faux book spines plus concealed hinges and handles to produce that convincing illusion.
The company are happy to take on projects of this nature in size from a single hidden cupboard to a fully panelled or shelved room with multiple secret doors.
​To see how they can develop your ideas and help turn them into reality visit their website at www.houghtonsofyork.co.uk