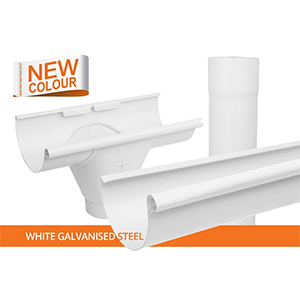 Rainclear Systems, the UK's leading specialist metal rainwater system stockist and online retailer are adding a NEW colour to their durable, affordable and sustainable Infinity Galvanised Steel rainwater system.
Infinity is innovatively designed to be as easy to install as the usual materials used in the UK without the need to solder or rivet. Lengths are just as easy to handle and to cut to size without any specialist tools or equipment.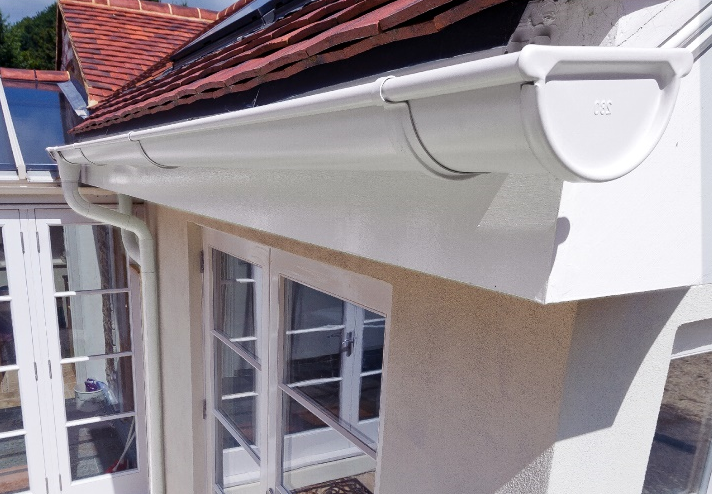 Originally available in plain Galvanised Steel - which gradually dulls from burnished to dark grey; in Copper - which gradually dulls from burnished, to dark brown and eventually in 20 years to the green/blue patina it is famous for; in Quartz Zinc - which is already patinaed so will retain its dark grey pre-weathered appearance; and in Black, Anthracite Grey, Dusty Grey, Sepia Brown and Grey White (RAL 9002M) – which was a kind of 'antique' or 'off-white' shade.
Now they are introducing NEW RAL 9016M White - which they expect will be popular with uPVC installers who want to be able to offer their customers a premium option - a longer-lasting, and more sustainable, ocean/eco-friendly alternative to buying more plastic in this post 'blue planet II' era.
To launch the new colour, Rainclear Systems are offering a whopping -40%OFF the White guttering, downpipes and fittings in May 2019.
Visit www.rainclear.co.uk to see the range of metal rainwater, drainage and roofline systems we offer. If you have questions - call 0800 644 44 26 or email This email address is being protected from spambots. You need JavaScript enabled to view it..