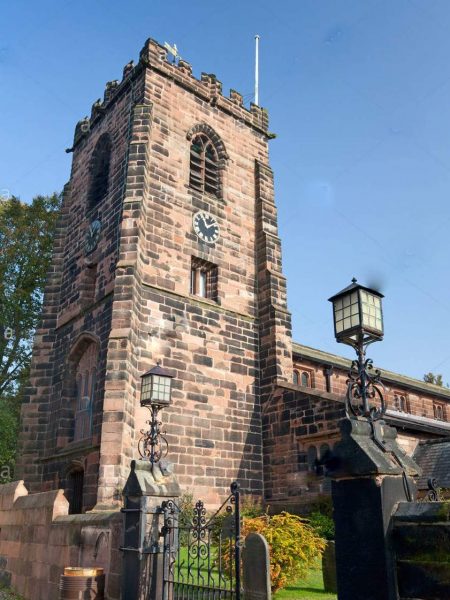 An order has been placed by the PCC of St Wilfrid's Parish Church in Grappenhall, Cheshire for their ring of eight bells (tenor 11 cwts) to be removed from the tower, together with its bell frame and all fittings. A new ring of ten bells, with a similar weight tenor bell, will be cast, tuned and hung in a newly constructed bell frame with all new fittings by Loughborough-based James Taylor & Co - some of the existing Taylor 'H' side frames will be re-used.
Four of their existing bells (3, 4, 6 & 7) were cast by Henry II Bagley in 1700 and are listed for preservation. These bells will be conserved, and rehung for chiming above the new ring of ten.
The bells, their frame and fittings have now been removed from the tower and are at Loughborough. The moulds for the new bells are being prepared in readiness for casting. The first six bells were cast on 31st January and 21st February, and are in the process of being fettled. The remaining bells are due to be cast on 21st March 2019.
For further information visit www.taylorbells.co.uk