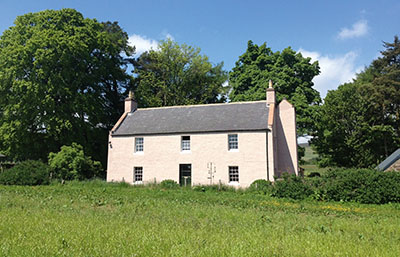 The successful insulation of a 250-year-old farmhouse in rural Aberdeenshire has received a Commendation in the Scottish Energy Efficiency Awards, which took place in Glasgow this summer.
Bogendollo House, an early 19th century category C listed building at Fettercairn near Aberdeen, was the subject of an extended trial to assess the viability of high performance spray foam insulation as a means of preventing heat loss in architecturally significant buildings.
The initial trial was completed seven years ago and was followed by two years of monitoring the hydrothermal performance of the insulated space. The building received further improvement in 2017 when the entire structure was insulated and airtightness addressed at walls and around openings.
This additional improvement was then assessed through energy consumption monitoring and revealed striking results.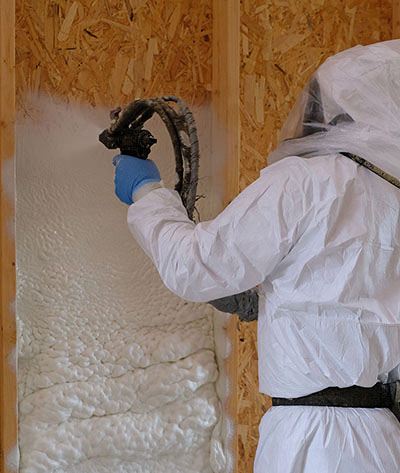 The work was funded by the European Regional Development Fund and the Scottish Government's SEEKIT programme under the Construction Improvement Club (CIC) scheme.
The project was undertaken as a collaboration between academics at Robert Gordon University's Scott Sutherland School of Architecture and Built Environment in Aberdeen, Heriot-Watt University in Edinburgh and industry partners Icynene, suppliers of the insulation system, in association with locally based Conservation Contractors, Kishorn Ltd.
The Bogendollo project was led by Dr Amar Bennadji, principal investigator and lecturer in architecture at Robert Gordon University. He explained: "Scotland has a rich heritage of architecturally significant properties, many of them built when little thought was given to heat retention. We wanted to show that heat-loss mitigation measures can be introduced to these buildings without compromising delicate internal finishes which often influence their elevation to listed status as much as their external structure."
He continued: "At Bogendollo, many period internal features were still intact and our over riding objective was to bring the building up to modern standards of thermal performance without damaging these delicate and irreplaceable features."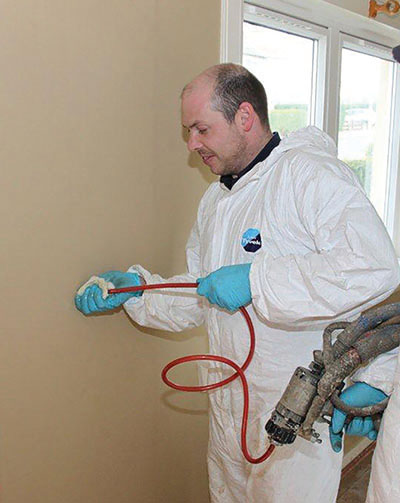 Bogandollo House falls squarely into the category of 'hard to treat' in terms of its ability to receive insulation. Built of solid 500mm thick masonry, with a soft, lath-and-plaster internal skin bearing period dado rails and architraves, the building raised significant challenges to the team.
The process devised by Dr Bennadji involved the injection of the foam insulation into the narrow void between the external walls and the lath-and-plaster lining. The methodology was tested at the workshops of Kishorn Insulation then refined on site by a team of 16 collaborators from four countries, including the CEO of spray foam insulation supplier Icynene who travelled from his base in Canada to attend the trial.
The foam system used was Icynene FoamLite, an 'open cell' system that expands gently when applied, sealing all gaps, service holes and hard to reach spaces and puts little pressure on the fragile inner walls.
Unlike the urethane foams of 20 years ago, modern spray foams such as Icynene use water as the blowing agent. This means that the reaction between its chemical components produces CO2 which causes the foam to expand. Cells of the foam burst and the CO2 is replaced by air.
This open cell foam provides outstanding insulation but still allows the building to breathe naturally. According to Icynene, the material has a Global Warming Potential (GWP) of 1 and an Ozone Depletion Potential (ODP) of zero. Nor does it emit any harmful gases once cured.Analysis of the results of the various stages of trials showed that energy consumption for heating had fallen 56%. This suggests that Bogendollo House would require 5% less energy input than a comparable structure built to current Building Regulations standards.
The successful use of high-tech insulation materials on important heritage buildings is of great significance both in Scotland and the rest of the UK. Under European regulations, around 400,000 historic buildings are required to be insulated to a standard that will achieve appropriate energy and carbon savings.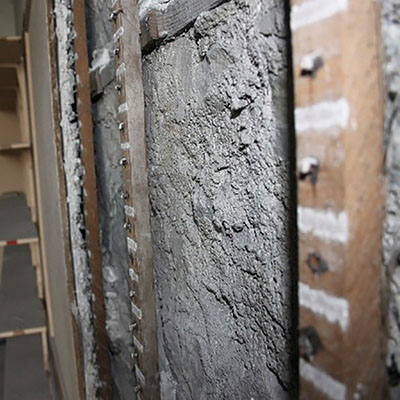 In conclusion, Amar Bennadji said: "There is obviously a delicate balance between reducing energy consumption and preserving our built heritage. This project has clearly established that energy consumption can be reduced with no impact on the aesthetics of the building. We believe this opens the door for both historic buildings and older domestic properties to finally retain warmth, reduce their energy bills and contribute towards efforts to curb global warming."
The Scottish Regional Energy Efficiency Awards were launched in September 2016 following the changes in government energy efficiency policy. Previously known as the Scotland Regional Green Deal & ECO Awards, they were set up to help recognise the work being carried out by the energy efficiency sector in Scotland in their delivery of the Green Deal Finance Initiative and Energy Company Obligation Scheme.
The awards ceremony took place in Glasgow in June 2018 and Bogendollo was Highly Commended in the Small-Scale Project of the Year category.
For more information on Icynene spray applied insulation products visit the website at www.icynene.co.uk and watch the youtube video at https://youtu.be/xn4ZHQJLWHM