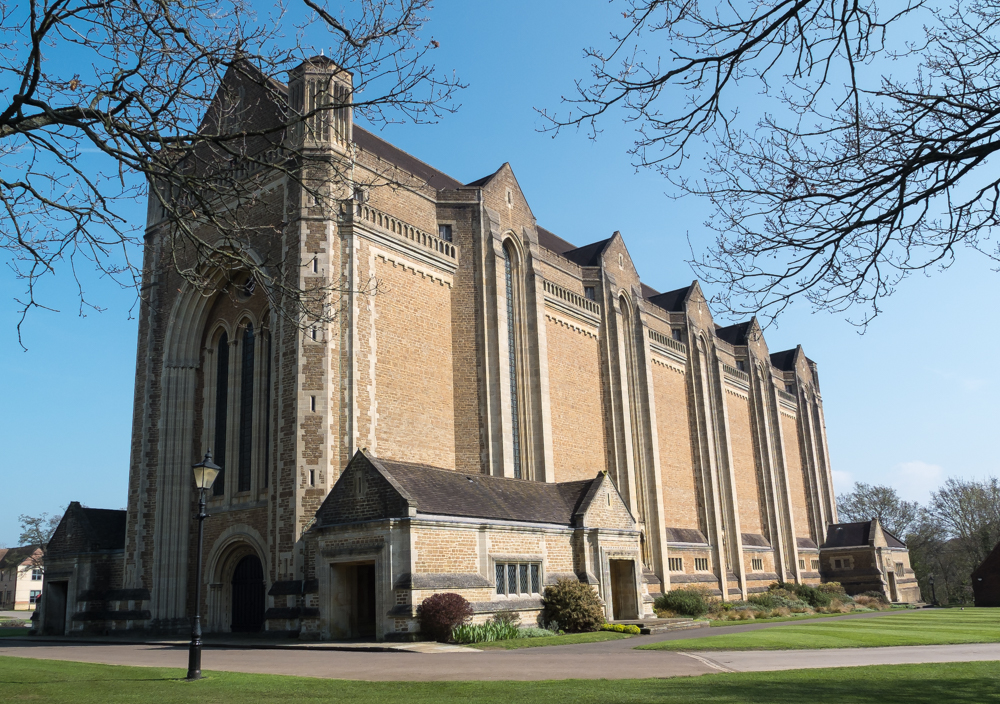 Scanaudio have carried out a major upgrade to the sound reinforcement and induction systems in the Memorial Chapel at Charterhouse during the Easter Holiday. The chapel was designed by Sir Giles Gilbert Scott and consecrated in June 1927. It is the largest war memorial in England and dedicated to the Carthusians who gave their lives in the First and Second World Wars.
Our brief was to provide a sound system with improved speech intelligibility and full range music replay capability. The older induction loop system though operational, only covered around a third of the chapel so it was important in the new design to cover the whole of the Nave. An Ampetronic ILD1000G induction loop driver was installed along with a new perimeter loop covering all of the nave for hearing aid users.
Working within the constraints of a Grade 1 listed building was a challenge to find a loudspeaker system that was both effective and discreet. We chose to use 20 x custom RAL coloured K-array KV52's along the length of the Nave with a further 8 x KU44 sub bass loudspeakers installed underneath the rear row of pews. These were powered via a Powersoft Quattrocanalli 4-channel amplifier with DSP processing. The control system was based around a Yamaha TF rack mixer and a Windows 10 tablet running Yamaha Provisonnaire Control software.
We had previously upgraded the microphone system with Audio Technica ES935ML6 slimline gooseneck models for the principal reading locations around the Chapel, namely the Altar, Headmaster, Deputy Head and lectern. Two Sennheiser radio microphones were provided for the main celebrant along with an aerial distribution system installed at high level behind the organ canopy.
System commissioning was carried out using Neutrik test equipment and Fuzzmeasure measurement software.
For further information visit www.scanaudio.co.uk