Drones lead the flight towards zero carbon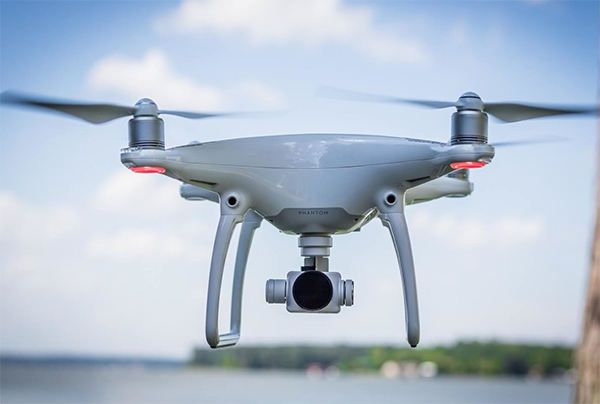 The national Environmental Working Group of the Church of England has issued a Call to Action on the Climate, calling on all parts of the church to aim towards zero carbon emissions by 2050, in line with Government and EU policy. The group is formulating a motion for General Synod to that effect.
Click here
to read the full story.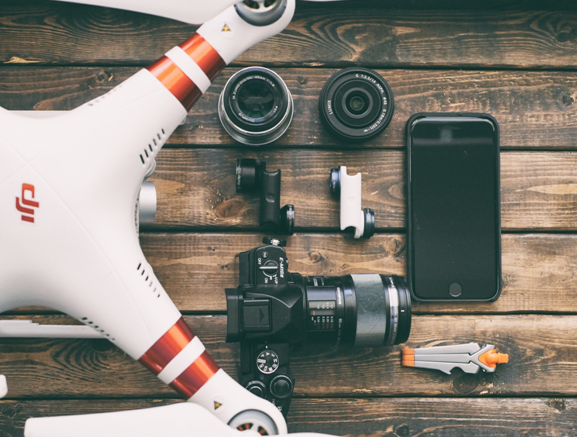 The use of unmanned aerial systems (UAS) is rapidly expanding as the carers and keepers of old buildings and churches learn how much easier and more cost-effective completing surveying and maintenance projects can be with the professional use of drones.
The use of such machines has proved revolutionary in carrying out surveys of areas in ancient buildings and churches which had previously required extensive preparation, followed by expensive and in some cases hazardous operations. Indeed, in some churches there are parts of the building that had not hitherto been accessed at all for many years.
Unmanned aerial vehicles (UAVs), or drones, can vastly reduce the time spent on projects by collecting accurate data in a much shorter timeframe. Because of this, their ROI is considerable. But there are other benefits, too. Drones also eliminate the need for humans to physically access hard-to-reach and dangerous terrain. To put it simply, UAS technology makes access more efficient, profitable, and safe.
Regular maintenance is essential for churches and listed buildings. Something as simple as keeping drains and gutters clear so that water is taken away from the building efficiently is the most important thing a church can do to stop small problems developing into unnecessary crises.
An overflowing gutter soon soaks the wall beneath, rots the roof timbers behind it and makes the whole building vulnerable. As well as keeping a church building in good repair, preventative maintenance saves money as it has been estimated that every £1 spent on keeping a church in good condition saves £30 in repair costs within five years.
Fragile structures simply cannot be inspected using rope access or scaffolding. Before the availability of professional drone experts they have traditionally required very expensive tall cherry-pickers.
Drones can be quickly deployed, flown around a site with large quantities of high resolution video and still images gathered very quickly. The whole job can often be done in a day.
In the past, so much additional cost and work has been caused by poor repairs or volunteers not knowing who to contact for help. Getting the basics right, knowing which materials and methods to use, when to seek advice and having a regular maintenance plan in place is hugely beneficial. The guidance of a drone expert can facilitate a plan within a reasonable budget, efficiently and quickly.
If you are engaging a UAV operator to do any aerial work do please always ensure that your chosen provider is appropriately certified and insured with a current Permission for Commercial Operations (PFCO) issued by the Civil Aviation Authority (CAA).
This magazine and website will be promoting the use of drones in the church and heritage sector over the next 12 months and welcome input from drone experts who can be found in the magazine and in our online directory here.
Helixcopters were asked by Wade Bros Productions to film St Albans Abbey by drone. Their team were up at dawn to capture the abbey at sunrise, here's some of the footage caught. The drone gives a new perspective of this historic cathedral and Helixcopters will be happy to hear from other cathedrals and churches to offer their professional services for aerial inspections and photography. Visit www.helixcopters.org for more information.
Footage captured by a drone, used by specialist insurers Ecclesiastical, shows the extent of the damage to the Church of the Ascension in Salford following a fire on 11 February 2017.
Halifax church and Worcester Cathedral get help from above for maintenance programmes
St Hilda's Church in Halifax and Worcester Cathedral have taken part in a drone survey trial with specialist insurer Ecclesiastical.

St Hilda's Church in Halifax participated in survey for specialist insurer Ecclesiastical, which has been trialling drone technology to help support its in house risk management team. The technology will give the insurer fresh insight and accurate data about the churches it insures, which will enable it to provide better and more specific advice to its church customers.
Click here to read the full story.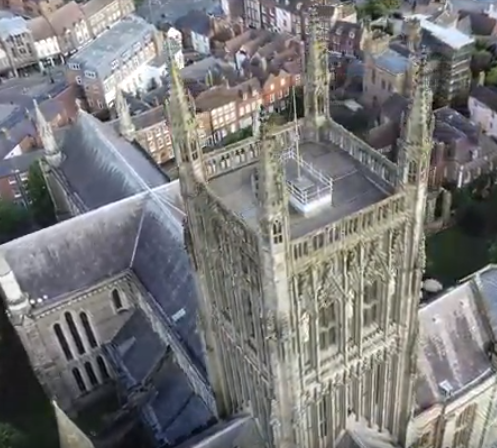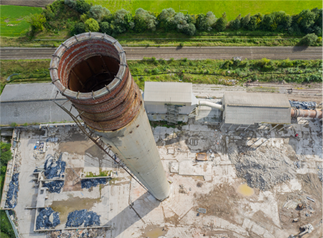 A Skynamite view to aerial surveys
If you require promotional aerial pictures of your property suitable for publication, promotional videos or inspection imagery, then Wiltshire-based Skynamite can deliver to your requirements in a safe, fast and efficient manner.
Click here to read the full story.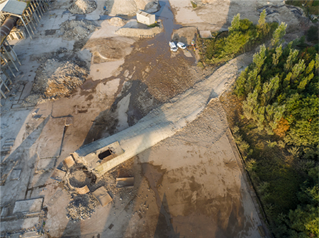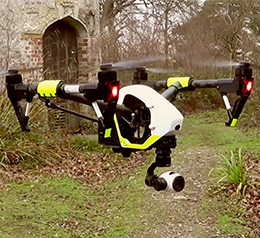 Safe and cost effective visual inspection at height
Compared with traditional methods, Chichester-based RTF Imaging can provide faster, safer and more cost effective methods of visual inspection at height, reducing the need to send human operatives into dangerous and inhospitable places.

They serve the domestic, commercial and industrial sectors, specialising in the close inspection of hard to reach places, and are now increasingly being asked to employ their services on ecclesiastical and heritage properties where minimal disruption to the building fabric is of key importance.
Click here to read the full story.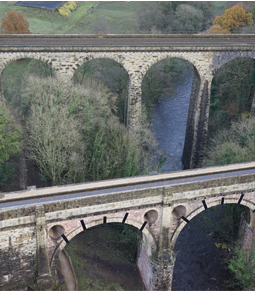 Drone images used in national promotion
Peterborough based Sky Revolutions Ltd carried out an aerial survey of the 18th Century Marple Aqueduct for Arcadis recently to help them understand the condition of the brickwork underneath the arches. The images were picked up by the UK Canal and River Trust and are now being used to promote a refurbishment project and parapet installation.
Click here to read the full story.