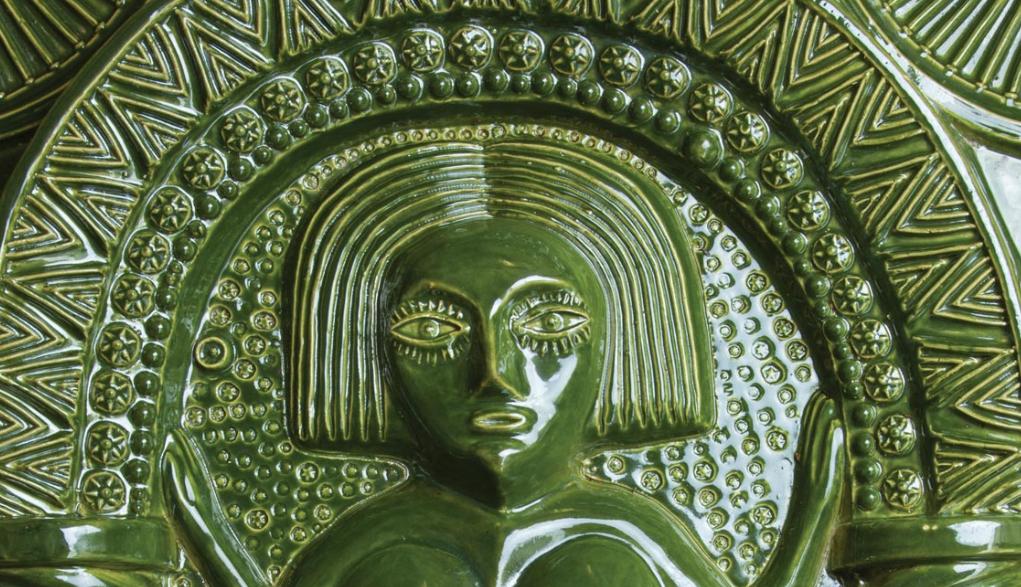 Darwen Terracotta offer a fascinating insight into their process - from site survey, to terracotta and faience production, through to delivery and logistics. The company has the specialist skills required to design, match and produce terracotta to the highest quality.
"Generations of dedicated artisans have passed on their knowledge and experience which enables us to continue providing the best quality and service to our customers. The manufacturing process has changed little over time, though we combine our skills and experience with the latest modelling, casting, drying and kiln firing technology.
QUOTATIONS & REPORTS
We are always pleased to meet clients, architects or contractors at the earliest opportunity to discuss and advise accordingly. With the technology today we often give general advice from photographs but when necessary we visit site and view the condition of the existing terracotta to determine the best approach forward. Dependent on the information available we can prepare either budget or firm quotations. We welcome working with you to develop proposals and contract programmes, and becoming a true partner who understands construction demands.
CONTRACT MANAGEMENT
Upon instruction to proceed, each project comes under the immediate control of our Contracts Department who will coordinate all design and production matters with the relevant parties throughout the duration of the contract until final delivery and completion.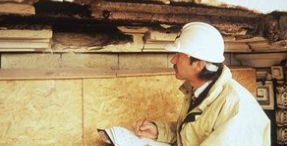 SITE SURVEY
Our specialist fully safety trained survey teams both in the UK and US will visit site to take all necessary dimensions and profiles of units to be replaced. We have experience of surveying from scaffold or mobile platforms.
CAD DESIGN
We have extensive 2D and 3D CAD modelling facilities. Our specialist survey teams will produce shop drawings of each individual piece and where required will send to the customer for approval. Elevation layout drawings are produced to show the location of replacement blocks, to assist the installation on site, all in accordance with your requirements.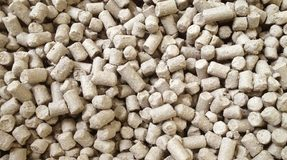 CLAY PREPARATION
Working with a blend of the finest refined clays from the renowned European ball clay deposits. Material properties are tightly controlled at the manufacturing stage to meet exacting requirements and ensure high quality standards are maintained.
LABORATORY COLOUR DEVELOPMENT
Upon receipt of an original piece of terracotta/faience, our laboratory will commence colour match development. Whilst we have a vast library of colours it is usual that we must slightly adjust recipes to ensure we have the closest match possible. Samples will then be submitted for approval.

MODELLING & MOULDING
Models are CNC produced in polystyrene, formed oversize to allow for the natural clay shrinkage, from which a reverse plaster mould is made in the traditional way. The mould can be relatively simple or very complex dependant on the piece. Moulds are dried in dedicated temperature and humidity rooms to ensure optimum production performance and dimensional consistency. Our team of craftsmen work closely with our design and survey team, to ensure all models and moulds are produced in line with site demands.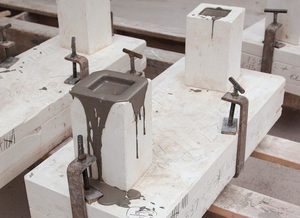 CLAY CASTING
We offer a range of casting techniques. The clay is mixed in house with colour and conditions to suit the requirements of the particular project. We only use virgin European clays giving us an industry leading level of control of dimensional accuracy and consistency. All our material is tested to British, European and American Standards.
Our casting is typically undertaken by producing liquid slip and pouring it into pre-conditioned moulds. The mould is filled to a tightly controlled thickness and when partially dry the piece is turned out of the mould prior to hand finishing. The slip casting method has been used for over a hundred years and offers improved performance specifications and good dimensional control and strength having a consistent wall thickness, allowing even drying alleviating the potential for failure sometimes found in other methods.
Hand pressing is our alternative method, using a more solid clay pressed into the mould by hand. This method generally used for intricate sculpture or ornate work.
HAND FINISHING & DRYING
After the clay piece has been turned out of the mould, each visible face of the piece is meticulously worked on with a variety of wooden and metal tools, along with leathers, all to give the finish required. Finished pieces are then allowed to dry naturally at room temperature, taking anywhere between two days and three weeks depending on the complexity of the piece. They are then moved to our large automated humidity controlled drying rooms to fully dry and remove any residual moisture.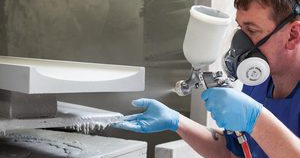 GLAZING
For blocks that require glazing (Faience), a project specific engobe and/or glaze is formulated and applied by hand to a tightly controlled thickness. In some cases where complex mottles are required to achieve the desired effect, the glazing process can take a three coat application.
KILN FIRING
Our production kilns have the latest computer controlled technology, to ensure the very best quality and consistency of product. Kiln firing takes around thirty hours to temperatures around 1200 degrees Celsius (2200 fahrenheit), to meet the performance criteria for both BS and ASTM Standards.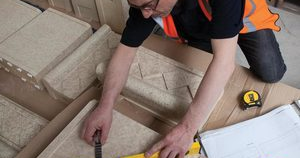 QUALITY CONTROL
Each piece is carefully checked for quality including size, shape and colour. For some new build projects it may be beneficial to dry lay sections of the facade, for both architect and contractor to take an overall view and also to check. Each piece can then be approved and marked with its final location on the elevation.
PACKING, DELIVERY, LOGISTICS
We offer a range of packaging solutions dependant on shipping destination, site conditions/access etc.
For overseas shipments, product is carefully placed in very heavy duty drop sided plastic crates, with one inch thick wooden tops to allow for safe stacking. High density polystyrene is used to separate and protect each individual piece within the crate. We experience zero transport damage as a result of our very high packaging specification. Each pallet/crate is marked with the contents corresponding with the delivery note. Overseas shipments are delivered in containers through our dedicated shipping partner, taking care of all transport documentation for the customer. We have our own importer, taking care of all aspects, with consistent reliable deliveries, for example two weeks door to door in New York."
For further information visit www.darwenterracotta.com