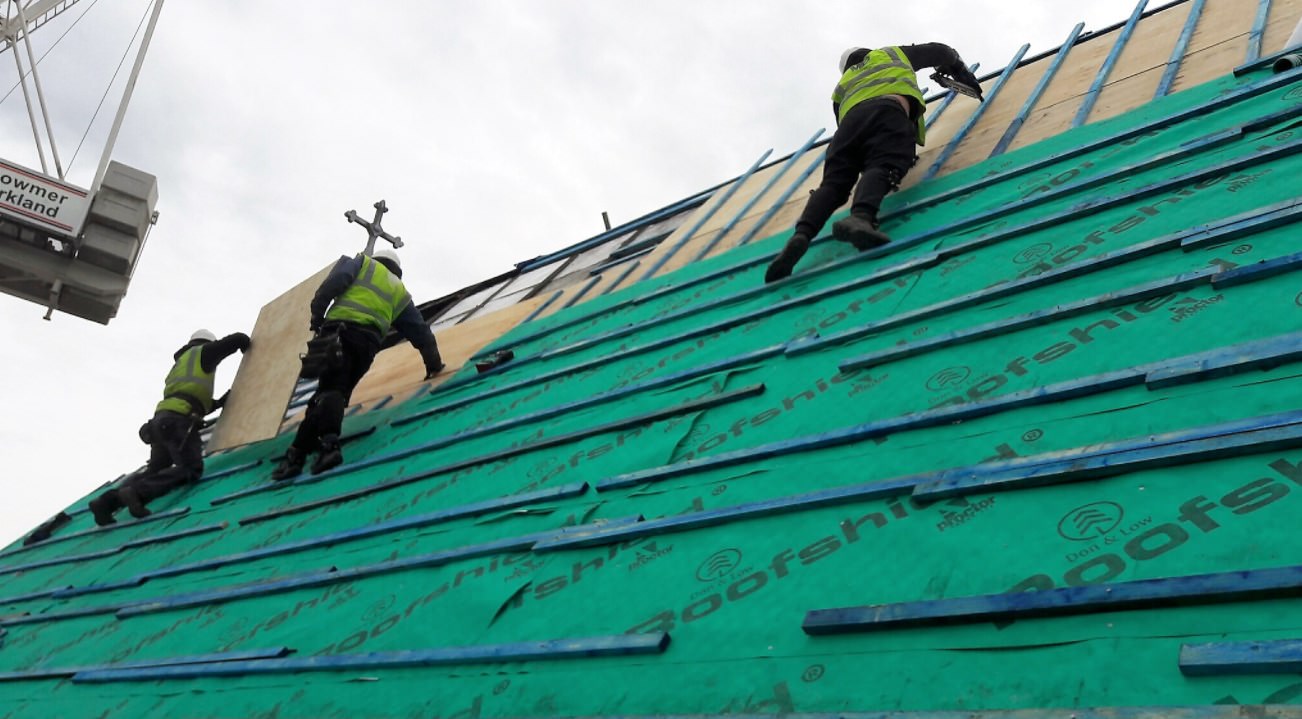 Sheffield roofing specialists, Martin-Brooks, are undertaking a fourth major project in 12 months for one of the UK's leading construction groups – this time, in their home city.
The firm's heritage experts are re-roofing St Vincent's church on Solly Street in Sheffield city centre, as part of Bowmer and Kirkland's transformation into a 574-bed student complex.
Martin-Brooks are carrying out extensive timber truss replacement in the 19th century Roman Catholic church before fully insulating and recovering it in new Spanish slates. Flat roofed areas and rainwater goods are also being replaced.
Nick Brooks, a director at Martin-Brooks, said: "We have assisted Bowmer and Kirkland on a number of very large projects and have established an excellent relationship with its team. This year has been particularly busy, but they know we have the capacity and expertise to tackle the most complex roofs and produce the highest quality finish."
All four of the Bowmer and Kirkland assignments Martin-Brooks has carried out this year have been within the education sector. They include new build student apartments in Coventry and conversion of a grade II listed engine shed into a students' union facility for the University of Northampton.
Martin-Brooks was also commissioned to lay 45,000 new Welsh slates at Upton Court Grammar School in Slough, as well as a liquid coating to flat roofed areas. Despite encountering production issues with the quarries supplying the slate, the work was completed with exceptional results.
Martin-Brooks is now looking forward to starting a further project for Bowmer and Kirkland in Peterborough. For more information about its contract work, telephone (0114) 244 7720 or visit www.martin-brooks.co.uk.