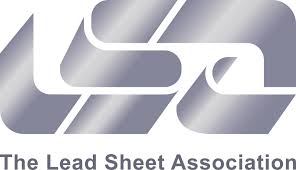 The LSA is going to be running some half day CPD certified seminars in the North of England this autumn. These lead and hard metal seminars are some of our most popular courses and are aimed at anyone involved in the surveying, specifying or installation of rolled lead sheet/traditional hard metals in the construction industry.
Two venues have been selected, one near Wetherby and one in Wigan, to help cover as wide a catchment area as possible.
The two half-day seminars are run by the LSA's technical experts, looking at the different applications of rolled lead sheet or traditional hard metals such as copper and zinc.
The dates and venues are:
Tuesday 17th October 2017, Bridge Hotal and Spa, Walshford, nr Wetherby
Wednesday 18th October 2017, Macdonald Kilhey Court Hotel, Wigan
Each half day seminar costs £150, or if you book both, the combined cost is £250. It also includes a complementary Rolled Lead Sheet Manual and/or FTMRC Guide to Good Practice
For more information and to book visit www.leadsheet.co.uk/training/cpd-and-seminars/seminars/lsa-cpd-lead-hard-metals-seminar-north-west