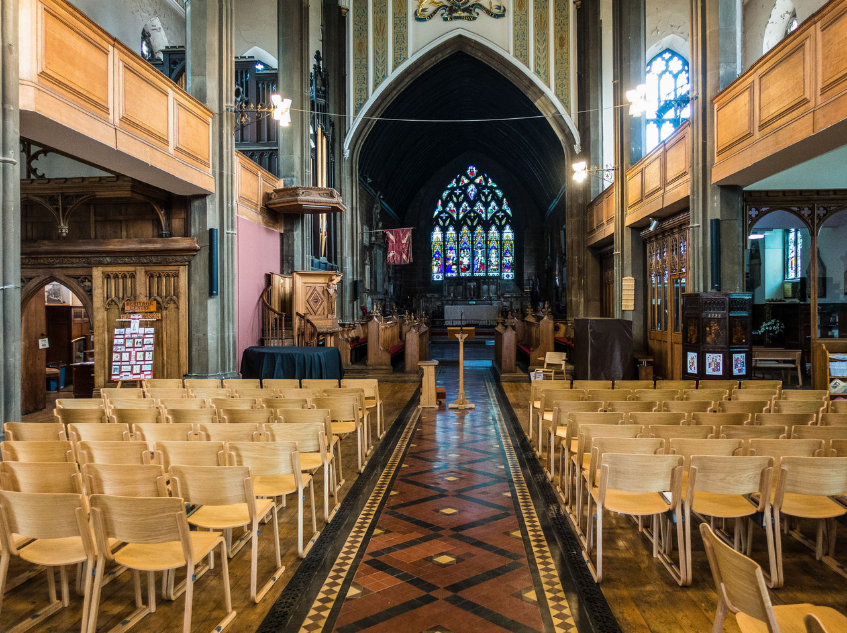 Sound systems installations in places of worship can prove to be inherently difficult and challenging projects, often with complex architectural and acoustic obstacles to overcome, audio projects shouldn't be undertaken without the appropriate knowledge and expertise to do so.
With audio requirements of places of worship becoming increasingly demanding, regularly hosting live bands, multiple presentations often with numerous zones within multiple spaces requiring high-quality audio playback audio system design for places of worship regularly use the latest networked audio technologies, multiple radio microphone channels and digital mixing desk invariably controlled by popular mobile devices.
Speakers should heard and not seen and the pictures of a recently completed project by Kirkpatrick Sound Engineering show just how discreet the speakers can be. Can you spot them?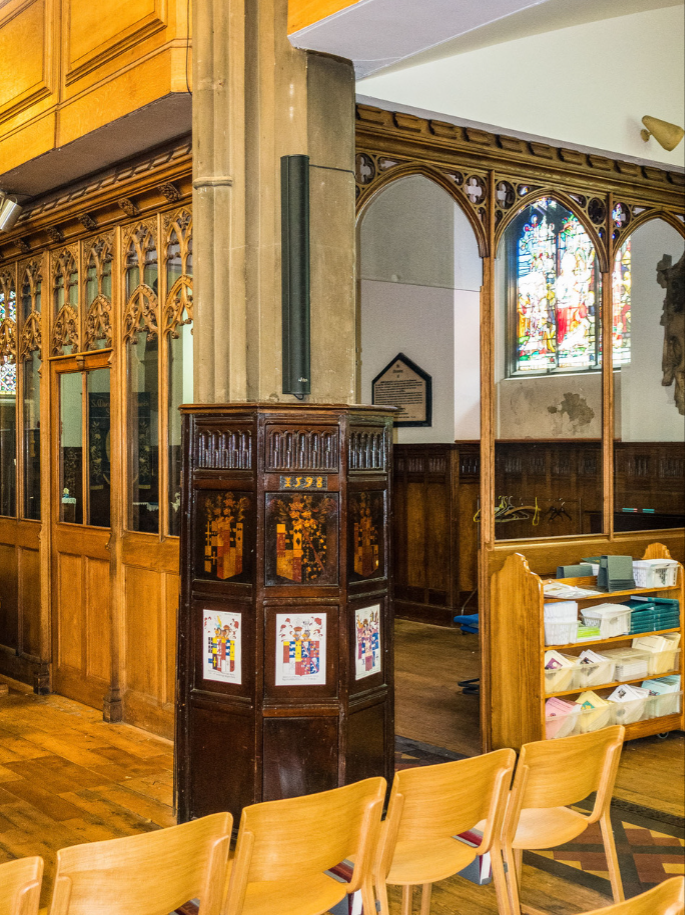 Kirkpatrick Sound Engineering recently undertook the installation of a new sound and induction loop system at St Mary's in the Marketplace Church, Stockport. St Mary's has a history running back to the 12th Century and still includes some parts of the original church in the current building, although most of the grade 1 listed building was erected in the early 19th Century. The Church occupies pride of place overlooking the historic market area of Stockport and has been at the centre of the local community in the town for hundreds of years.
The existing sound system at St Mary's in the Marketplace Church was becoming unreliable and didn't provide effective coverage throughout the church. Professional advice was sought from ISCE member Roy Kirkpatrick MInstSCE who had an existing relationship with the church and diocese.
Due to the architectural sensitivity of the building, Kirkpatrick immediately suggested using the Rayon range of loudspeakers from Active Audio, a high performance array column loudspeaker, to provide wide coverage and good acoustic throw. The uniquely stepped vertical dispersion of the Active Audio RayOn's allows sound to be passively steered to a specific congregational area depending on the mounting height of the loudspeaker.
You can find out more about Roy and his offer of free consultation for your church at www.kirkpatrick4sound.co.uk