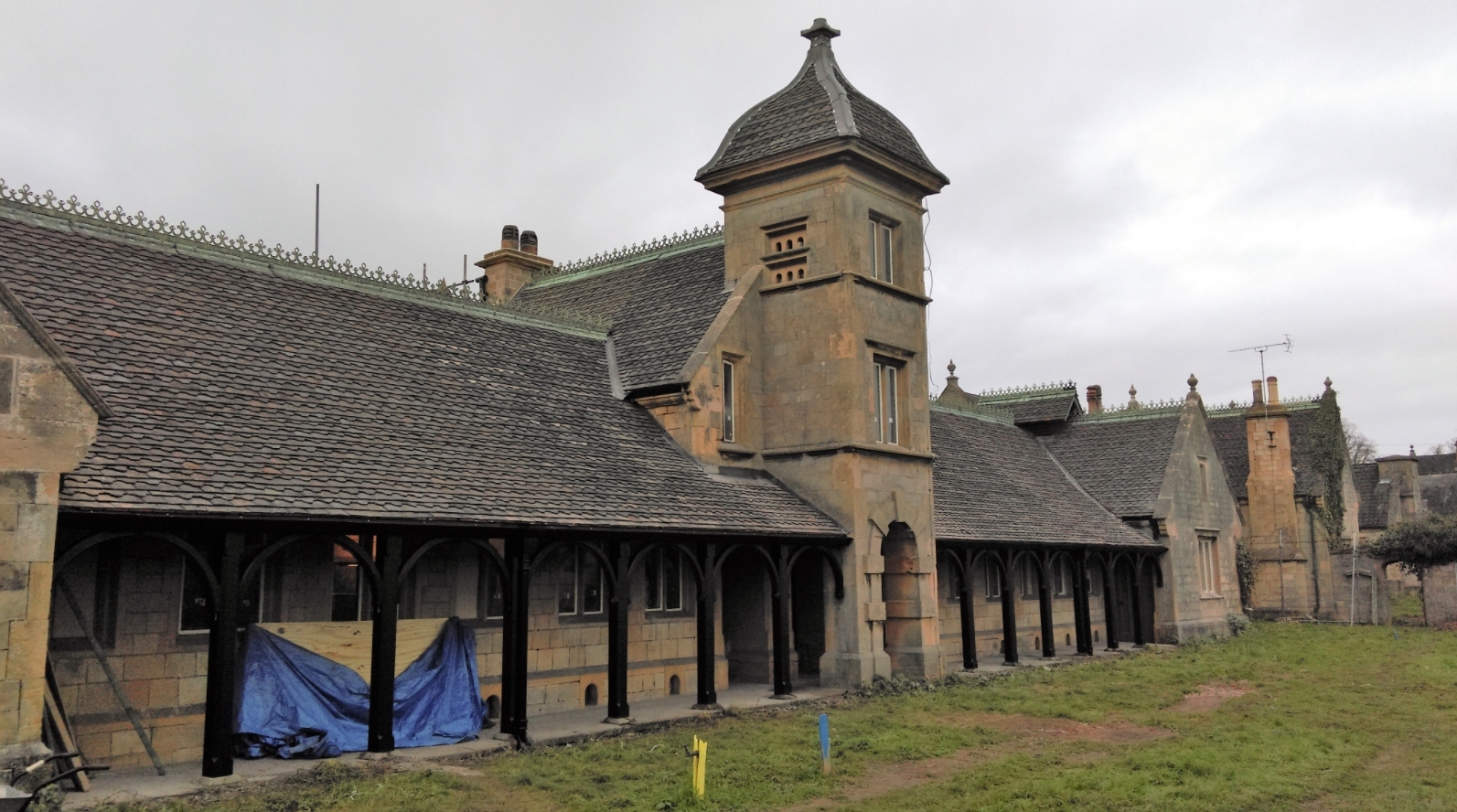 Sheffield-based Martin-Brooks were proud to be one of just four firms shortlisted for the National Federation of Roofing Contractors' (NFRC) heritage roofing award for its recent work at the Welbeck Estate near Worksop - the awards celebrate exceptional standards of workmanship in the roofing industry.
Martin-Brooks' craftsmen have restored the roof on the historic Poultry House, which is being redeveloped into a children's nursery as part of the Welbeck Project. It involved removing the existing coverings and replacing the highly decorative finish with as much salvaged material as possible.
Ridge tiles used on the building are exclusive to the Welbeck estate and comprise five separate cast iron elements. Each one had to be dismantled and reassembled, taking care not to damage any parts, as replacements are virtually impossible to obtain. Likewise, handmade clay tiles used to cover the roof are laid in a distinctive pattern, so these too had to be removed and re-fixed in exactly the same way. Approximately 80% of the existing roof was salvaged, with reclaimed materials making up the rest.
In addition, Martin-Brooks' heritage team replicated original detailing on the underside of the roof, torching a lime mortar mix to the tiles instead of using underfelt. All cast iron guttering was also replaced with specially-made profiles to match the patterns that, again, only occur on the Welbeck estate.
Nick Brooks, Martin-Brooks' director, said: "Welbeck's unique characteristics make working on its historic buildings a challenge and a pleasure in equal measure. This project had to be completed in a very tight timescale, but with extreme care and all under the supervision of an ecologist for bat protection. We are pleased the degree of skill required to achieve such an authentic finish has been recognised by the NFRC's judges."
The firm is no stranger to the NFRC awards, having been nominated in the heritage category three times in the last seven years. It is also listed on the organisation's heritage register.
For more information about Martin-Brooks' work on historic buildings visit www.martin-brooks.co.uk