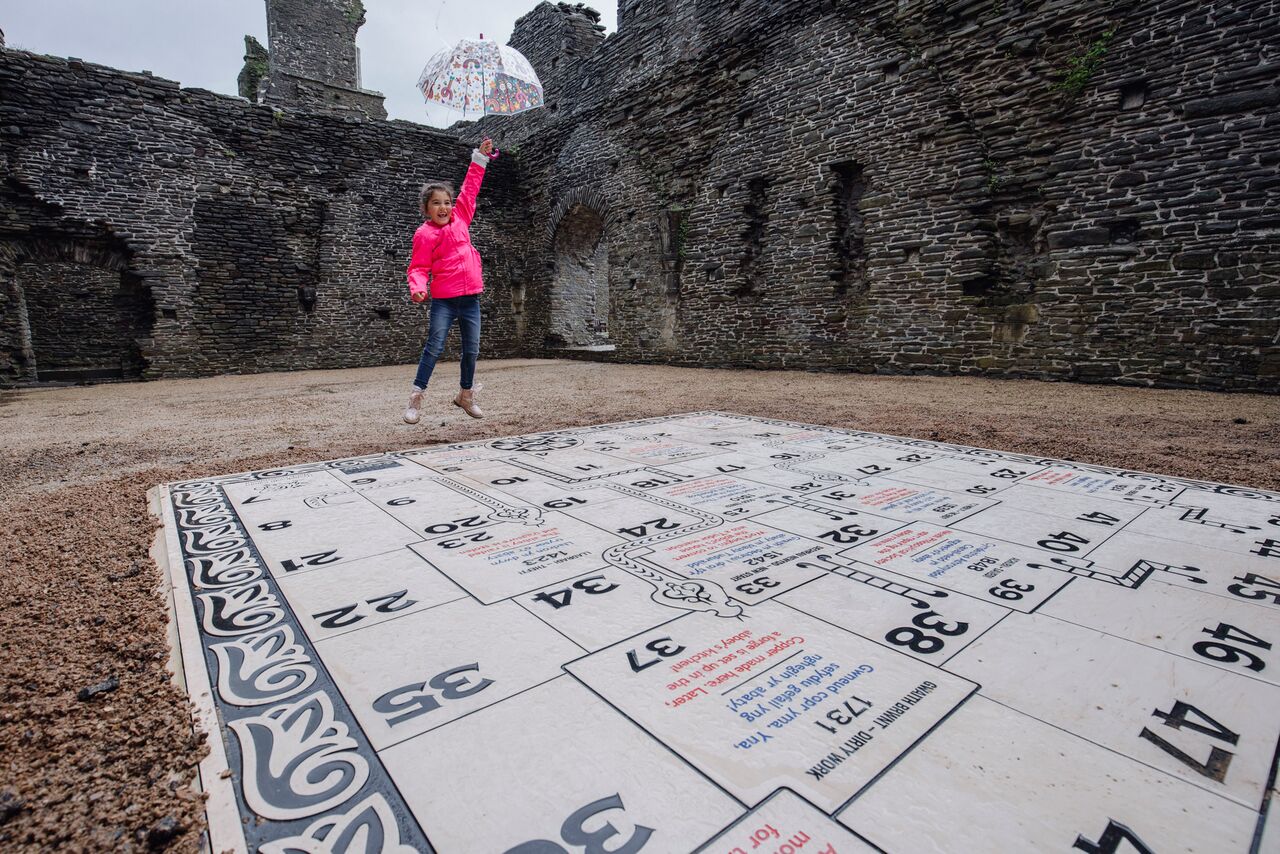 Neath Abbey — a site that has witnessed Cistercian monks, Tudor splendour and thriving industry over its 900-year history — will share its story with visitors in new and exciting ways from this month.
Part of a wider £548k project, the Welsh Government's historic environment service (Cadw) has today (20 June 2017) unveiled a series of interactive displays at the 12th-century site, to help visitors explore its rich and varied history.
On-site improvements include a giant 'snakes and ladders' game — allowing visitors to physically follow the ups and downs of the Abbey — new displays, audio points and even a 'talking' bench.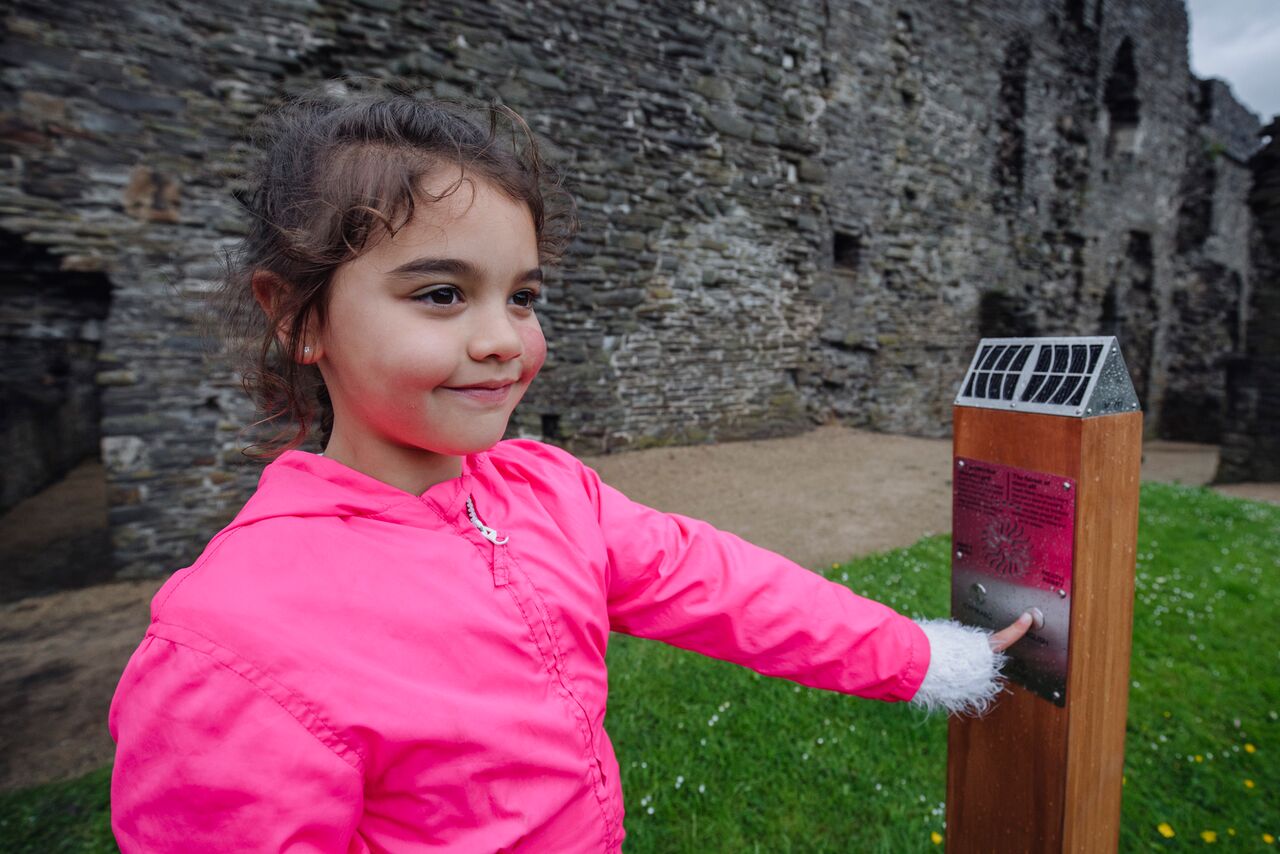 Online or by using their smartphones at site, visitors can also access a CGI reconstruction of Neath Abbey, showing the ruin rebuilt to its former glory as 'the fairest abbay of al Wales' — as it was once described by the Tudor antiquarian, John Leland.
The completion of the interpretation project coincides with critical conservation work that has seen a team of 15 skilled stonemasons conserve the Abbey's undercroft to protect it against further rain damage. While the first phase of the conservation project is due for completion in July 2017, further work is to be carried out later this year and is due to be finished by March 2018. These works will include further conservation to the Tudor mansion including the raking out and repointing of stonework, repairs to stone-framed windows, consolidation of loose stonework and capping works to high level walls. This will eventually allow the reopening of sections of the site now closed to visitors.
Ken Skates, Cabinet Secretary for Economy and Infrastructure, said: "Neath Abbey is one of Wales' hidden gems — a rugged, yet romantic ruin, that is too often bypassed in favour of better preserved monastic sites.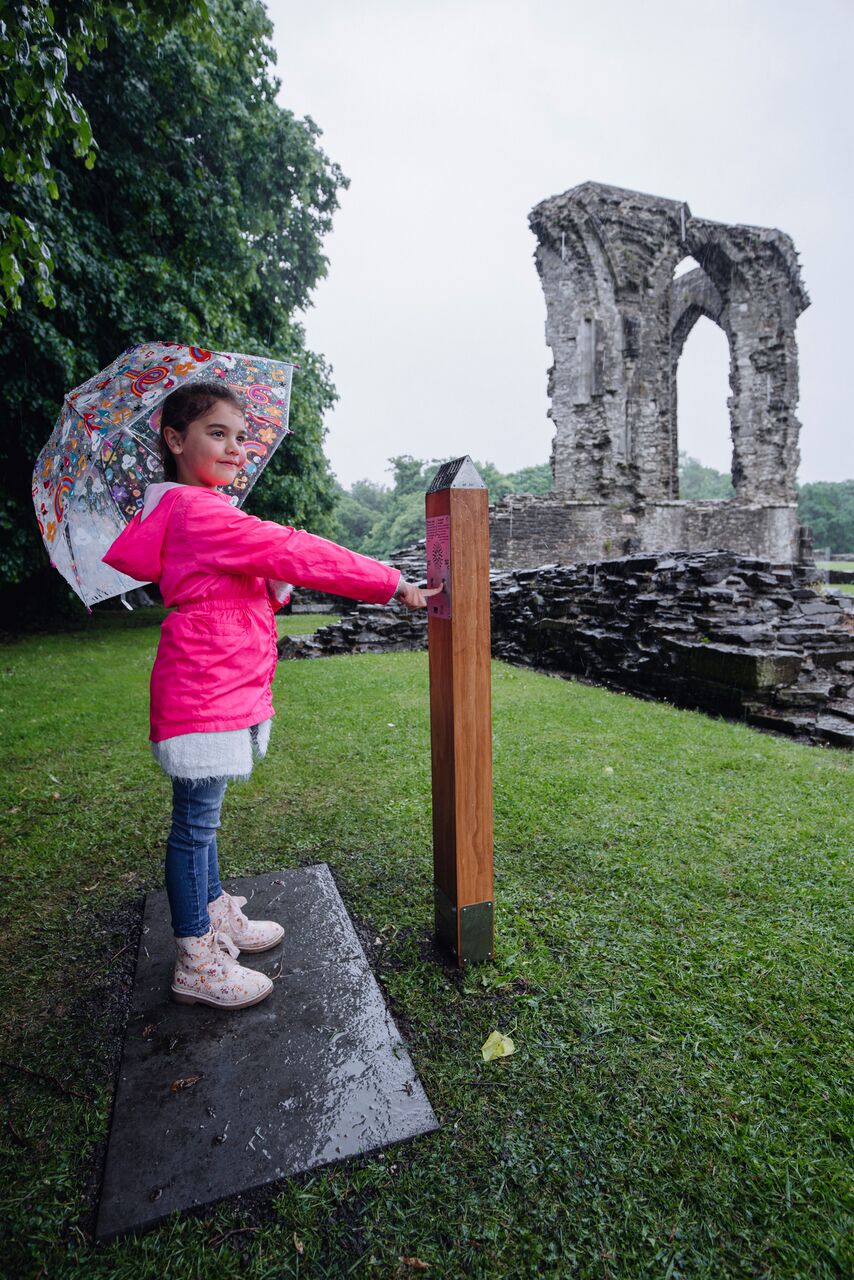 "The Abbey has a fascinating story to tell — one that captures different eras of Wales' rich past. It's absolutely vital that we not only safeguard the site for future generations to explore, but also look at new and innovative ways to bring its history to life for visitors to enjoy.
"2017 celebrates Wales' Year of Legends — the incredible people from our past, captivating places, and stories that have shaped Wales' rich heritage and culture — so it's a fitting time to put the spotlight on this spectacular site."
To help history enthusiasts and local people alike to learn more about the Abbey and ongoing conservation works, Cadw is hosting a free open day at the site between 11am and 3pm, on 28 June 2017. Attendees will be given a tour of the site, and can learn more about the conservation works currently being undertaken.
Visitors to Neath Abbey are encouraged to share their legendary experience on social media by using the hashtag #LivetheLegends.
For more information about Neath Abbey, visit www.gov.wales/cadw, find Cadw on Facebook or follow @CadwWales on Twitter.

BOX-OUT: Neath Abbey in Numbers
1130 — Abbey is set up by the Norman, Richard de Granville.
1147 — The Abbey becomes part of the Cistercian order.
1224 — An Abbey farm is attacked. 400 sheep and four servants are killed.
1330 — After 50 years of hard work, the Abbey church is built.
1423 — The Abbey is raided and treasure is stolen.
1510 — Under Abbot Leyshon Thomas the Abbey is prosperous and famous.
1539 — The last monks leave when King Henry VIII closes the Abbey.
1542 — Work begins to convert the abbot's house into a Tudor mansion.
1731 — Copper is made here. Later, a forge is set up in the Abbey's kitchen!
1848 — Neath Philosophical Society make repairs to the Abbey remains.
1924 — Local historians clear ash and slag to reveal the Abbey.
1944 — Abbey becomes a public monument.
2017 — Cadw, the Welsh Government's historic environment, cares for the Abbey today.
BOX-OUT: Open Day ay Neath Abbey
Wednesday, 28 June from 11am – 3pm
Tour of the site to showcase the works undertaken
Talks by Cadw staff and contractors on the developments and considerations when carrying out works on the monument
Free event. No prior registration required