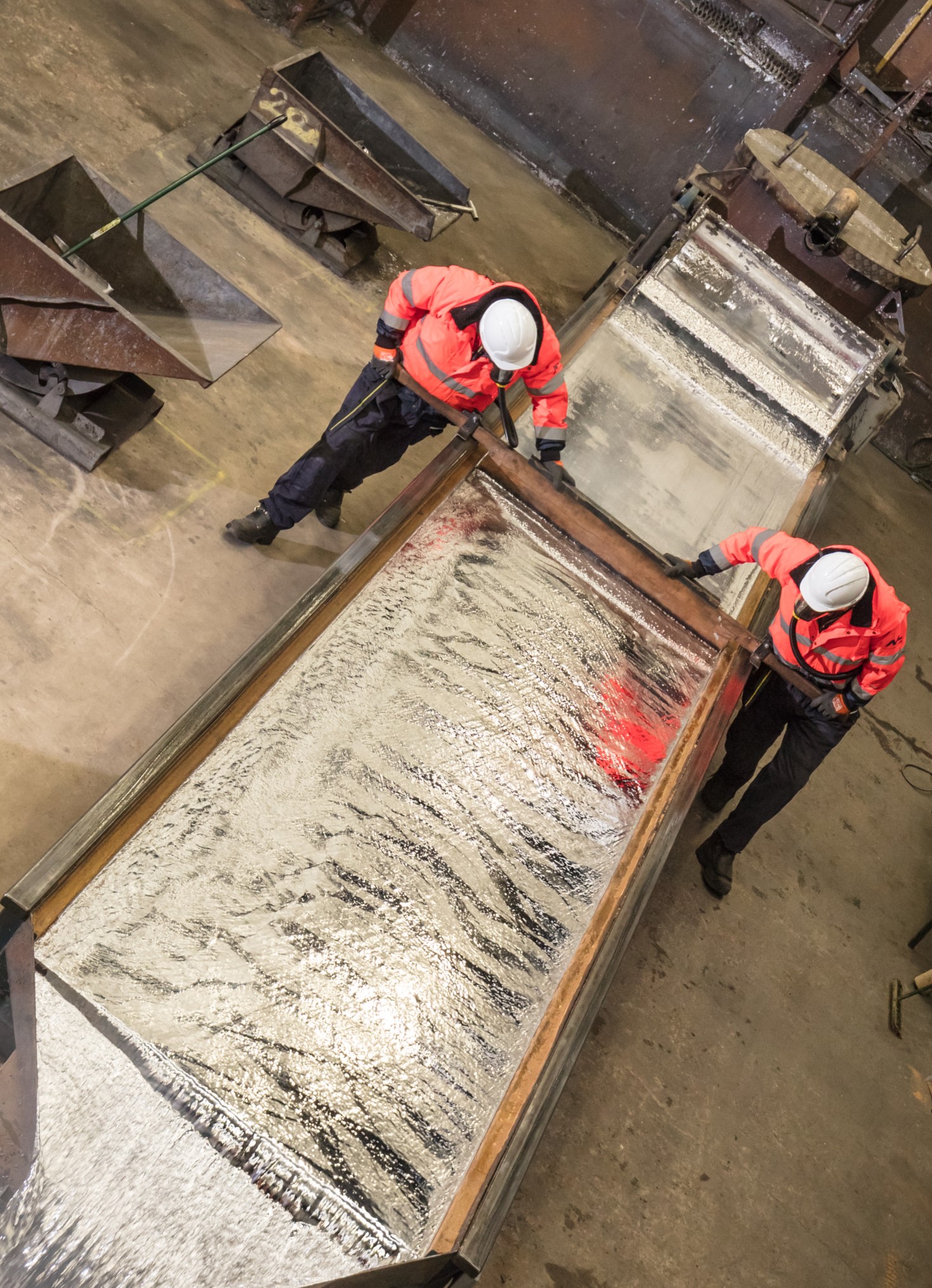 Leading British lead sheet manufacturer Midland Lead is set to announce a newly awarded 25-year guarantee on its sandcast lead from the Lead Contractors Association (LCA), at this year's Ecobuild.
The company will be on stand C129 to discuss the new guarantee throughout the event, running from 7-9 March at Excel London.
Thanks to the new guarantee, Midland Lead – the UK's only lead manufacturer to offer a complete range of lead sheet options, including sandcast, machine cast and rolled lead – is now able to offer a guarantee across all three of its lead sheet types.
The guarantee is part of the LCA Members' 25-Year Guarantee Scheme, which was launched in 1999 and saw the LCA become the first in the construction industry to offer such a long-term commitment to quality standards.
Under the scheme, LCA members that have completed two years of membership are required to offer the 25-year guarantee of workmanship and material for leadwork projects over a value of £2,500, and today, covers projects cumulatively worth more than £4.5M.
Midland Lead managing director Boudewijn Tuinenburg says: "The LCA stamp of approval is fantastic news and now means that every registered project using our sandcast lead will be vetted on completion. Our machine cast lead is BBA approved, so comes with a 60-year guarantee, and our rolled lead is BS accredited, so comes with a 50-year guarantee, and now our sandcast lead customers can have complete peace of mind for 25 years."
With this year's Ecobuild themes being around regeneration and sustainability, Boudewijn adds that the event will offer a great platform for Midland Lead to discuss both the new guarantee and the green credentials of its products.
"We're looking forward to chatting to specifiers, architects and contractors about what the LCA approval means for them, as well as explaining more our sandcast lead. It's a traditionally made product using 100% recycled lead, which often comes from the existing build, but is produced in our modern, purpose-built facilities. This ensures the best possible quality control, historical continuity of the building and is also great from an environmental perspective," he explains.
The company's traditional sandcast lead has been used to successfully weather proof and provide an authentic look to English Heritage and National Trust buildings across the UK, as well as private homes, almshouses, castles, cathedrals and priories.
Visit Midland Lead at the Ecobuild show 2017 on stand C129 to discuss your specific project requirements.
For more information visit www.midlandlead.co.uk