Bob Dunbar of Random Sounds has a history of over twenty- four years of developing specialist installations in places of religious worship embracing a wide range of amplification techniques.
The varied styles of worship in the modern world demand a wide range of systems.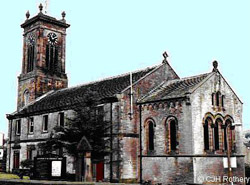 From discreet sound enhancement to support traditional services to high power music PA and video projection for the modern evangelistic service.
He aims to design systems which do not detract from the ambiance of older buildings and he is sensitive to the special requirements regarding listed building status and the delicate nature of the fabric of some churches.
Custom Equipment Design
He also has equipment design capabilities to produce specialist items for particular systems.
The choirmaster at St. Bartholemew's, Meltham required a sound system which would not only provide sound reinforcement and induction loop facilities for services but would also allow the choir to be recorded and replayed during choir practice to monitor and improve their performance. The system also provided for the recording of the services for house- bound members of the parish.
The system Random Sound Design supplied allowed the choir to record themselves in stereo and play back the recordings over the choir speakers only. At the flick of a switch, the system could then provide sound reinforcement over the whole church from four fixed microphones and two radio microphones as well as providing the cassette recording facility. The system also incorporated an audio induction loop system for the benefit of hearing- aid users. To provide these facilities Random Sound Design had to design a stereo amplifier and switching system to provide the facilities in a user friendly form.
Click here to find out more about Random Sounds in our directory on this website.