Research commissioned by specialist heritage insurer, Ecclesiastical, has revealed many parents of children with special needs feel uncomfortable or unwelcome while visiting museums, art galleries, theatres, stately homes or castles with their children.
The survey revealed more than two-fifths of parents with special needs children reported that staff or visitors were unfriendly or had made them feel uncomfortable (42%), compared to just one in five parents of children who do not have special needs (22%).
More than a quarter (29%) said they felt unwelcome or they were asked to leave, compared to only one in seven parents whose children do not have special needs (13%).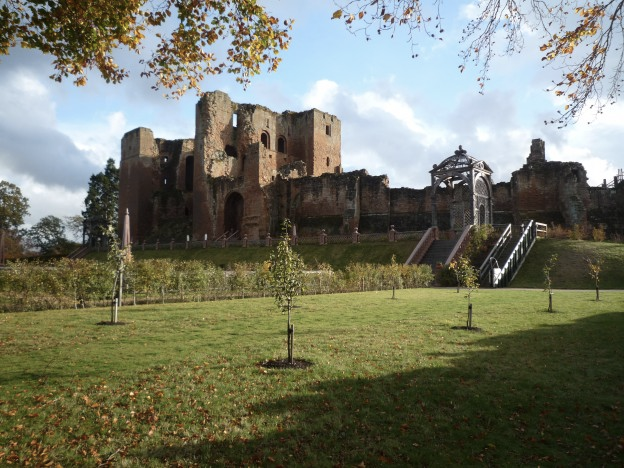 Partnership approach with English Heritage Access Audits for Listed Buildings

Ian Street, MD of About Access explains how they work with old buildings and churches to promote access for all.

Our work for English Heritage demonstrated our expertise in conducting audits of historic buildings – some of them more than 700 years old.

Click here for more information
Heritage organisations need to do more to cater for children with special needs
Stately homes came in for the biggest criticism with half (49%) of parents with special needs children saying they aren't doing enough to cater for children with special needs. This was followed by art galleries (46%) and castles (39%), while almost two in five (38%) believe theatres and more than a third (35%) believe museums don't do enough.
Vicki Buchalik has a child with autism and is the founder of Hard Days Out – Made Easy, an online community that reviews days out for families and individuals with additional needs. She said: "At times it is challenging to go out as a family. It can be very stressful as not every venue understands how they can support families with invisible disabilities. Within the UK, one in five people has a disability and the spending power of disabled people and their households is estimated to be worth £249 billion per year to British business. Despite this, some heritage organisations are only just beginning to acknowledge the need to be more inclusive and disability aware."
How can heritage organisations be more inclusive?
Almost half (46%) of parents with special needs children said heritage organisations need to offer specific quiet or loud times or designated areas to better cater for children with special needs. More than a third (36%) would like the ability to queue jump, while a third (33%) said accessible toilets or quality changing facilities are needed to better cater for children with special needs.
Many heritage organisations are already embracing innovative ways to encourage more families with special needs children to visit. For example, The London Transport Museum opens outside of regular hours on certain days to enable those with autism to enjoy the museum at a quieter time, free from the general public, and with many of the gallery sounds turned off. And The National Children's Museum in Yorkshire enables those with sensory impairments to enjoy interactive exhibits which they can smell, touch, press and pull, including a Wonder Walk with scented plants for visually impaired visitors.
Faith Kitchen, heritage director at Ecclesiastical said: "As a leading insurer of heritage buildings we're passionate about history and culture in the UK. It's sad to hear that some families feel unwelcome. While most heritage organisations are inclusive and have done a fantastic job diversifying their offering to attract families with a range of needs, clearly more needs to be done to encourage parents and their children to visit these incredible places across Britain. By offering specific quiet or loud times or designated areas and the ability to queue jump heritage organisations can better cater for children with special needs and their families."
Vicki agreed that heritage organisations could do more to support families with additional needs such as offering fast passes, free carer passes, concessionary rates and quiet or relaxed sessions.
She said: "Simple things can make or break our day, such as a warm welcome, trained and approachable staff, together with an environment which has considered potential pitfalls and is supportive of our needs. People who are trained and understand disability can help to create a brilliant atmosphere and make days out a success. Some heritage organisations are doing fantastic things to cater for families with additional needs and disabilities; however, this information is often not promoted and needs to be more readily available and explicit, hence the foundation of harddaysout.com. Heritage organisations should consider offering special family memberships, installing better visual signage and using more accessible language to support those families who have children with additional needs, ensuring that they feel more comfortable and confident whilst visiting these inspiring places and encouraging them to visit again."
For further information visit www.ecclesiastical.com