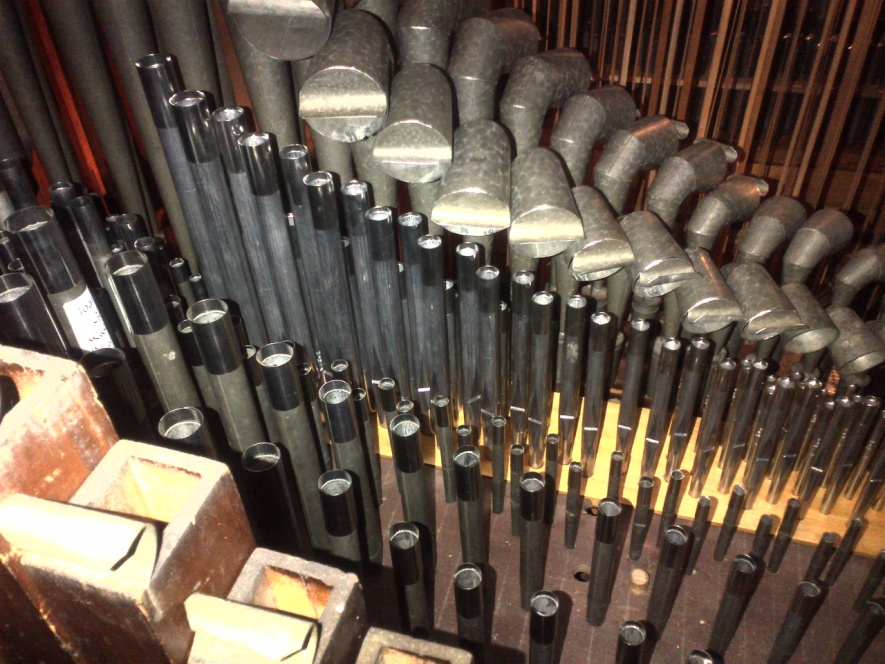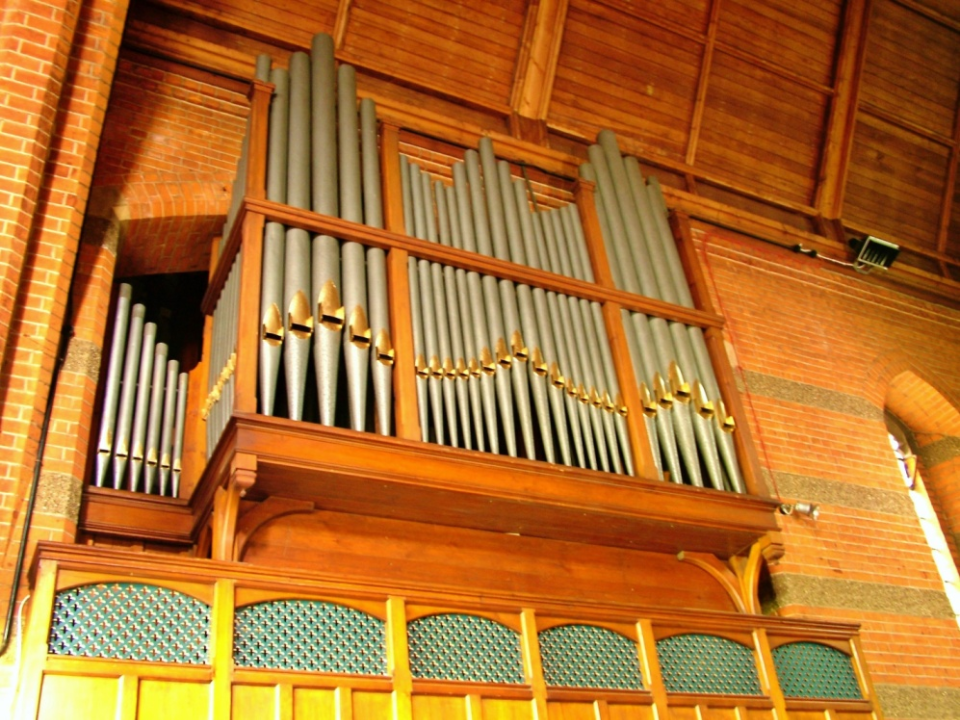 Recent work carried out by the Ipswich branch of Bishop & Son Organ Builders has included a historic restoration of the 1876 Bishop organ in the Church of the Holy Angels, Hoar Cross, Staffordshire.
The organ was returned to as near as possible the original specification dispensing with later additions and alterations by the firm of Conacher Sheffield in 1934. The organ contains pipes from the Samuel Green organ made for Bangor Cathedral in 1799.
At St John's church Felixstowe the company have built a new three manual console for the 1895 Norman and Beard organ making additions to the specification and tonally recasting the instrument informed by its own tradition.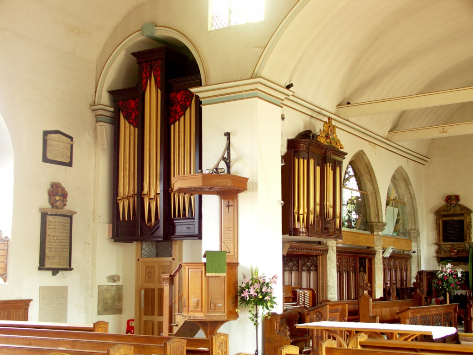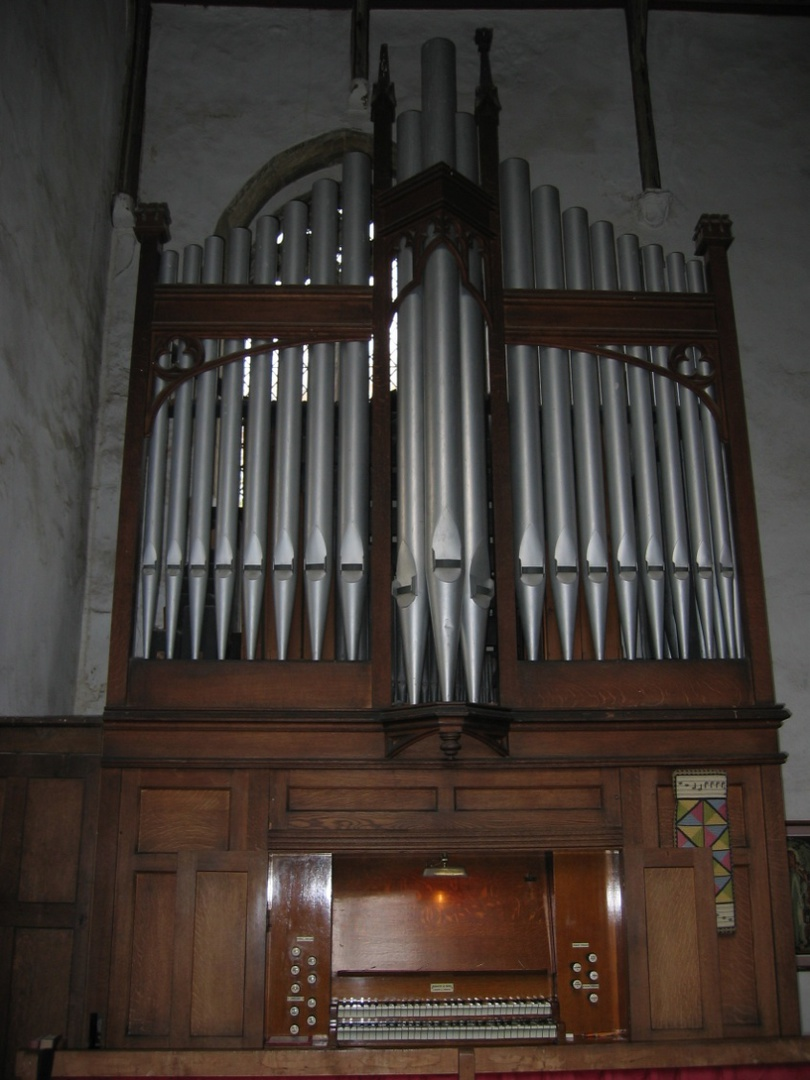 Other recent work has included re-leathering the bellows on the five manual Rushworth & Dreaper organ in the Chapel at Christ's Hospital School, Horsham, new bellows for the one manual Bryceson organ in St Peter's Chillisford, the removal and reinstallation of the Bishop organ from Bardwell Church to Newport, Essex and cleaning of pipe work and restoration of manuals and pedal board as the first part of an overhaul of the 1894 Bishop & Son organ at St Mary, Sawston in Cambridgeshire.
At All Saints Maldon in Essex the three manual organ, which we had last rebuilt in 1966 was overhauled and rebuilt on a mezzanine floor above a new vestry, kitchen and toilets that were added in the side chapel where the instrument had stood. This included a new west facing case front designed to complement the nineteenth century chancel case that had come with the organ when it was brought from the Argyll Concert Rooms in London. The company's association with this organ dates continuously from 1903.
To find out more and contact the company visit www.bishopandsonpipeorgans.co.uk and www.bishopandsonipswich.co.uk