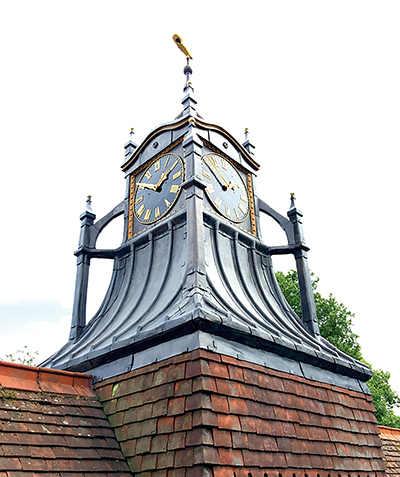 BLM has announced the winner of its inaugural photo competition held to discover the most authentic and diverse aspects of lead in situ.
The competition invited roofing and leadwork contractors to submit images of lead sheet used in a variety of roofing applications from impressive and inspiring projects.Kevin Bennett from K&M Leadwork Ltd was awarded first prize for his restoration of the village hall clock tower in Goring-on-Thames (pictured).
Kevin was appointed by the trustees of Goring-on-Thames Parish Council to undertake the replacement of the iconic local landmark and work to remove the original lead roof began in April 2016. The roof had lasted well but some of the lead detailing required altering to prevent its earlier failure, where the post arms meet the clock tower, from reoccurring. It took Kevin a total of 47 days spread over three months to finish the job due to the fact that the village hall was in use and there were times when no noise was permitted.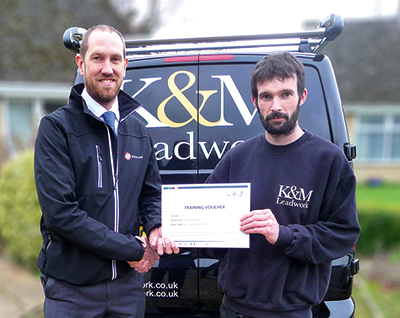 "It was a privilege for me to be a part of the restoration project of the clock tower, which also won the NFRC UK Roofing Awards 2017 Lead Roofing Category," said Kevin.Kevin is pictured receiving an LSA training gift voucher worth £250. He also won a set of BLM roofing tools and toolbag and a copy of the latest LSA Manual.
Two runners-up prizes were also awarded – Paul Brent for his triangular down pipes with hoppers project and Craig McCamley for the restoration of the gothic tower on the Aberdeen Town House. Both received a set of BLM roofing tools and toolbag and the LSA Manual.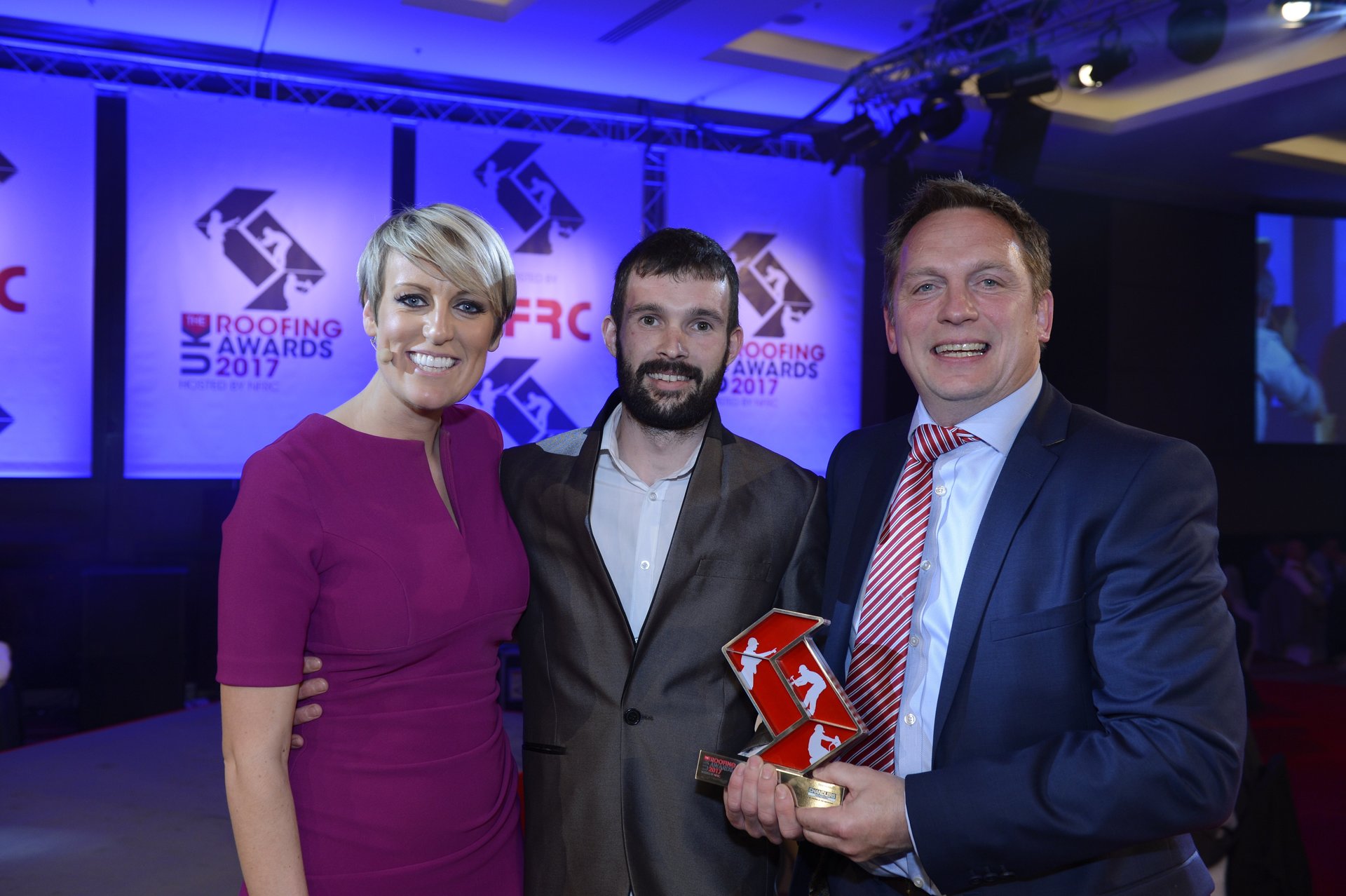 The winner and the two runners-up were picked by a panel of BLM employees together with independent judges from the Lead Sheet Association – the foremost independent authority on the design, specification and application of rolled lead sheet for the construction industry.
Last year the same project earned the company top spot in the Lead Roofing categor at the National Federation of Roofing Contractors UK Roofing Awards. The award was presented at the Park Plaza Hotel in London by BBC's Steph McGovern and Category sponsors Chandlers Building Supplies.
For further information visit www.kmleadwork.co.uk