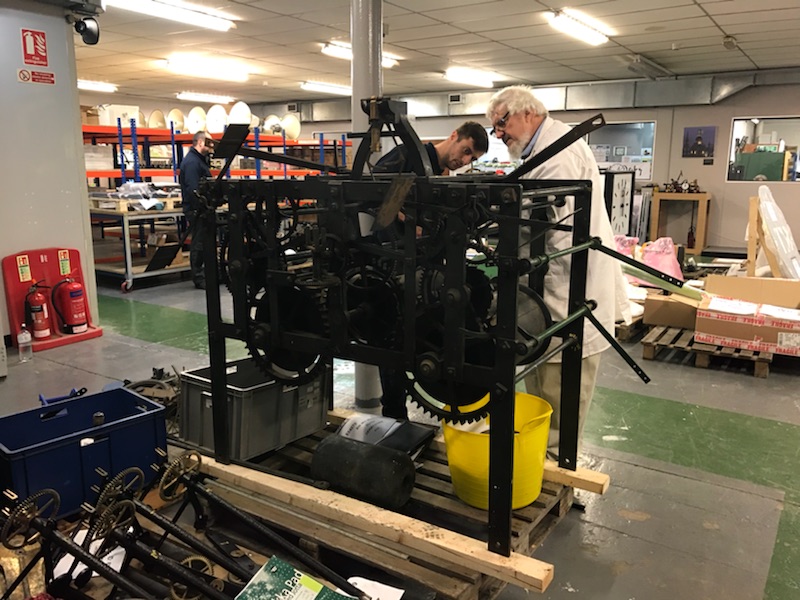 Turret clock and Harrison specialist, Chris McKay, last month worked alongside apprentices from clockmakers Smith of Derby to restore the James Harrison of Hull's clock which arrived at the company's Derby workshop on 22nd December.
The preliminary analysis of the clock marks the first step towards a restoration which will see the piece reinstalled at the Derby Silk Mill as part of their renovation to become the Museum of Making 2020.
Smith of Derby apprentice, Mitch, is excited to work on the restoration. He said: "This clock has not worked for a while and I look forward to being part of the process to see it come to life again."
Identifying that a new generation of clockmakers are required to keep the restoration and conservation of turret clocks, Chris McKay was pleased to oversee the restoration of the Harrison clock, saying "Conservation efforts are starting to come in for turret clock work and I am pleased that Smith of Derby is recognising this and investing in young people."
Video shows Smith of Derby apprentice clockmakers Sam, Mitch and Tom dismantling the James Harrison of Hull's Clock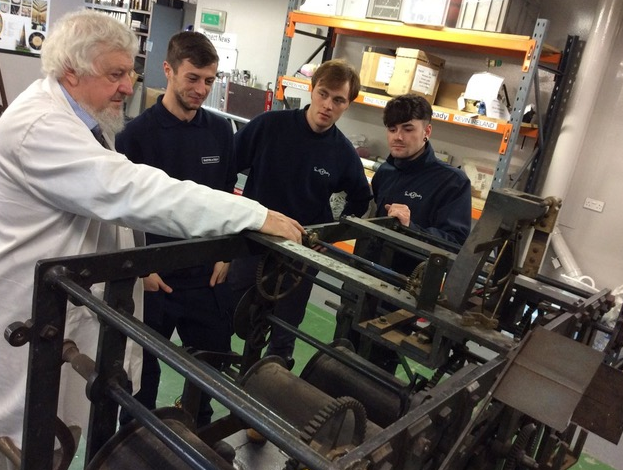 The Derby Silk Mill, in Derby city centre, is widely regarded as the site of the world's first factory, and is part of the Derwent Valley Mills World Heritage Site. The £16.4m plan to expand and improve the current site into a 'Museum of Making' – which will display items from Derby's industrial past, and provide learning programmes and activities – is to receive £3.7m via the D2N2 Local Enterprise Partnership. Derby City Council and the Derby Museums Trust are promoting the Museum of Making plan.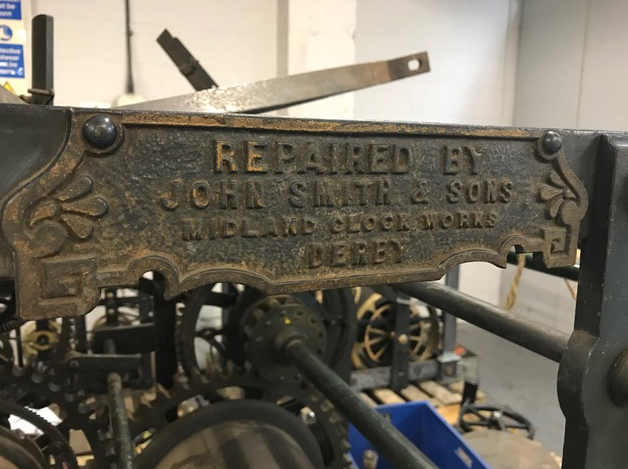 D2N2 is the private sector-led partnership of business, local authorities, skills and training providers, and community and voluntary services which promotes economic and jobs growth across Derby, Derbyshire, Nottingham and Nottinghamshire. It's substantial resources include a £200m-plus Local Growth Fund (LGF) allocation (via the UK Government) to jointly invest in infrastructure seen as vital to promoting economic growth; and the Silk Mill funding will come from this LGF amount.
The Museum of Making will create a 'southern gateway' to the Derwent Valley Mills World Heritage Site; to bring more visitors to the area, aiding the city's economy. Additional jobs will be created by the museum's expansion.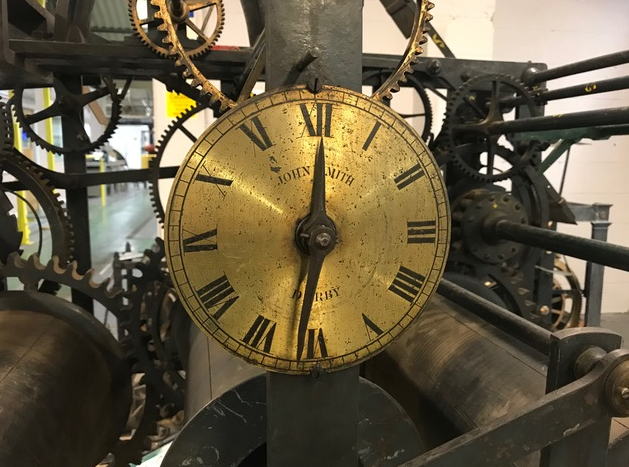 As well as informing people about and displaying items from the area's industrial past, the new Museum of Making at Derby Silk Mill will be an educational resource to encourage young people's entrepreneurial and technological ambitions. A programme of events and activities will particularly focus on helping with schools and colleges' teaching of STEAM (Science, Technology, Engineering, Arts and Maths) subjects.
Funding for the Derby Silk Mill project also includes from project partners the Heritage Lottery Fund (£9.4m), Arts Council England (£2.7m), Derby City Council (£350,000) and Partner Museum Funding Trusts (£228,700).
Those behind the Museum of Making estimate that, once up and running, it will:
add £4.24million a year (net additional GVA) to Derby's economy;
create 141 jobs, 24 of them directly linked to the museum;
support 20 businesses, through managed workspace units at the site;
engage 140,000 visitors a year at the site;
have 8,000 schoolchildren participating in programmes and 25,000 people engaging in informal learning activities, annually.
Derby City Council gave planning approval to the Museum of Making project in November 2017. Work onsite is due to begin in February 2018 and be completed June 2020, with the new look museum due to open in July 2020.
Commenting on the D2N2 funding approval Pat Coleman, Chair of Derby Museums Trust, said: "This is fantastic news for Derby. When the Trust took on responsibility for running Derby's Museums in 2012 we agreed with the City Council that a top priority would be the redevelopment of the Silk Mill.
"Our wonderfully creative team of staff have achieved the funding for a more extensive and imaginative scheme than we could have hoped for and within a shorter timescale too. We are also grateful for the support of key partners; Derby City Council, The Heritage Lottery Fund, Arts Council England, Rolls-Royce, Derby University, Derby College and colleagues from the Derwent Valley World Heritage Site, and the architects and designers who have worked with us on developing the scheme."
Matthew Wheatley, Chief Executive of the D2N2 Local Enterprise Partnership, added: "This is an ambitious project; aimed at both recognising the area's importance to the history of manufacturing, and inspiring the next generation of 'makers' and entrepreneurs.
"D2N2 is backing this project, to add to the economy of Derby and the wider area; and to boost the Visitor Economy sector, which is one of the LEP's eight key economic sectors."
For the latest updates please visit the twitter pages @derbymuseums @smithofderby
For more information about the work of Smith and Derby visit their website www.smithofderby.com
For more information about the Derby Silk Mill development plan see website www.derbymuseums.org/locations/silk-mill