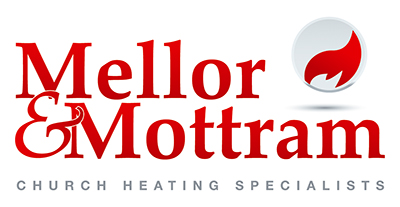 The return of CRE to Sandown will be accompanied by an equally welcome return of an exhibitor who has seen as many CRE shows as the racecourse itself.
Stoke-on-Trent heating company Mellor and Mottram are one of the foremost specialist installers of heating systems for churches in the UK. From their origins in the commercial market in the 1970s the company has honed its expertise in the complex church sector to a fine degree.
Churches have particular needs in terms of their heating provision: many do not see the main building used on a daily basis but their architecture may require a constant background temperature. Similarly, associated buildings may require instant heat but on an intermittent basis.
All of those issues have become the 'specialist subject' of heating mastermind Stuart Mottram and his team.
Even during the summer they are constantly busy – fitting in a number of churches around the many schools that also require their expertise during the closed period.
One such is North Camp Methodist Church in Farnborough, Hants. When it became apparent the old heaters in the church needed replacing, they decided to embrace new technology in a big way. The two new Dunn and Bush fan convector heaters the church is having installed will be controlled using a wi-fi broadband connection, so the church managers can operate the system from their mobile phones!
That's not the only way the system will remain inconspicuous – the heaters are specially finished in brown to blend in with the surrounding woodwork.
St Mary's in Coventry is another church that is benefitting from the expertise of Mellor and Mottram. That church is having fan convectors replaced with new ones, with the addition of two new boilers. The balcony is being utilised to provide a site for new radiators, to prevent a downdraught that had plagued the church. The Lady Chapel is also having radiators replaced by fan convectors.
In the church hall a separate new boiler is being installed and the entire system will be serviced by circulation pumps in a number of 'zones'.
These installations are in addition to the on-going programme Mellor and Mottram is embarked on of replacing the famous but inefficient Grundy heaters from the 19th century, still in use in some churches.
As if all this activity weren't enough, the company has also recently relocated to larger premises across town, in the Meir area of Stoke-on-Trent.
For further information call 0800 644 6240, visit the website at www.mellorandmottram.com or see them at CRE Sandown Stand S99