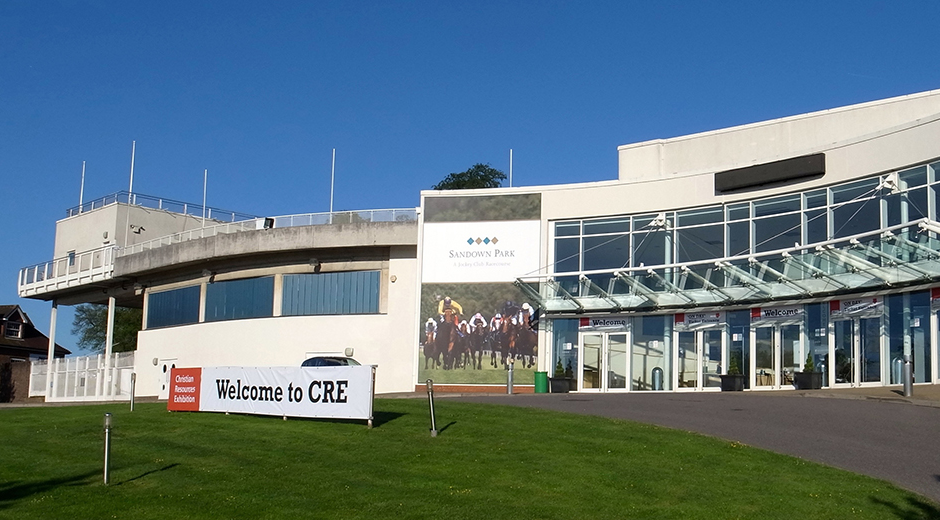 The trees are in fresh leaf, the Spring sun is shining… well, occasionally… and you're thinking: "Shouldn't I be at CRE this week to discover all that's new in church resources?"
For more than 30 years this unique event has been held in mid-May, but in 2017 CRE are ringing the changes.
Now Europe's largest annual exhibition of church resources, CRE will run from 17-19 October – making a welcome return to Sandown Park in Surrey.
Up to 200 church suppliers and mission agencies will demonstrate and discuss with visitors everything from advent calendars to zuchettos, youth work to worship resources! At CRE visitors don't just browse through a page about the product, they meet the people behind it – because nothing beats sitting on it, tasting it, wearing it, playing it, hearing it, taking it home with you.
So put the dates in your diaries and register today at www.creonline.co.uk. Tickets purchased in advance are just £4 for individuals (half the price for paying on the day) or just £3 each for groups of three or more. Each ticket is valid for any and all days, and parking at Sandown Park is free for hundreds of cars.

• For further information visit www.creonline.co.uk