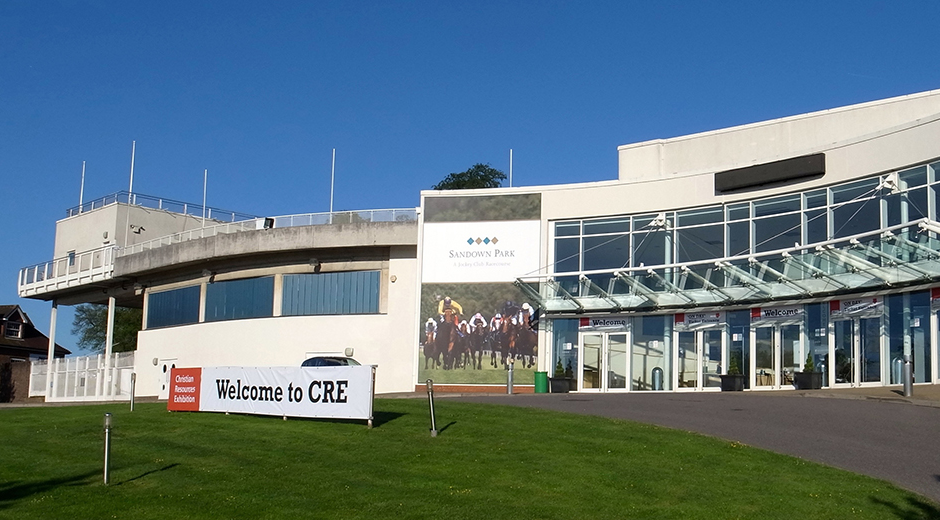 In October we revealed that Christian Resources Exhibitions (CRE) had been sold by Bible Society to a new owner headed up by its former media consultant Stephen Goddard.
In December Stephen introduced the new team, stating: "Last May the Bible Society decided to focus on its core mission of offering The Bible to the world and purposed to find a new home for CRE or close it down.
"Offering a host of new ideas and initiatives in a fast-changing world, CRE is a strategic event in the ecclesiastical calendar. We have therefore pulled together a team with vast experience of running the exhibition successfully.
"CRE's founder, Gospatric Home, is its new honorary president. Brett Pitchfork returns as event director. All the sales and administrative staff have worked at some time for one or both of CRE's previous two owners."
Back in October it was envisaged that the next show – the first under its new management – would be in May at London's ExCeL. However, the show is now set to return to its former home, Sandown Park, instead. The new, 'Back to the Future' CRE will be held on 17-19 October.
Said Stephen: "The first thing we did was to listen to hundreds of exhibitors, the majority of whom wanted CRE to return to Sandown Park, its home for 28 years until 2014. They also asked if it could run for three rather than four days. We therefore decided not to take up the dates reserved at ExCeL in May 2017 and instead return to Sandown Park.
"We are working hard to put together an exhibition which builds on the experience of the past, yet will present fresh ideas, products and suppliers to church leaders and members."
There are also tentative plans to take CRE back to regional cities. Since 1985 it has been held in places as far apart as Exeter and Edinburgh, Belfast and Bristol, Manchester and Harrogate.
Stephen Goddard concluded: "CRE will continue to serve all those who care about the future of the local church and its ministry in the community and world at large. Our aim is simple: to offer inspiration and innovation for the whole congregation."
To find out more about exhibiting and visiting this high profile event in the church calendar visit www.creonline.co.uk