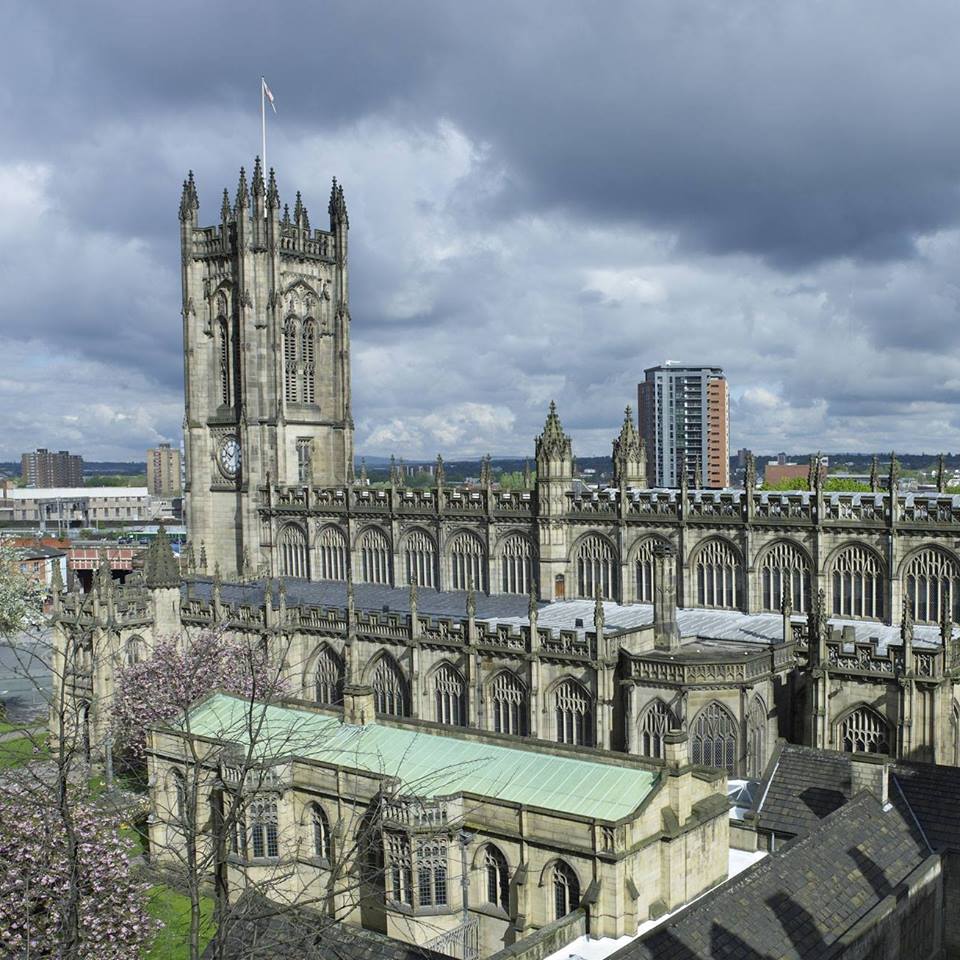 The installation of the new Hope Window at Manchester Cathedral is now complete. In December 2016, the new Hope Window was dedicated at the east end of the Cathedral, where the Humphrey Chetham statue sits.
It is a modern design, by Alan Davis, in-keeping with the existing Antony Hollaway, Margaret Traherne and Linda Walton windows. The concept for the new east window revolves around the themes of hope and new life.
The theme of hope relates to Humphrey Chetham by virtue of his particular interest in education; the depiction of Chetham in the Cathedral's statue, by William Theed – himself a pupil of sculptor Edward Baily, who produced the Fleming statue – shows a young student seated at his feet, book in hand. Chetham is also at the heart of the early development of Manchester, and so the window will reflect a sense of the particularity of Manchester and its vibrancy as a place where young people can grow and flourish.
The Hope Window has been funded by The Oglesby Charitable Trust.