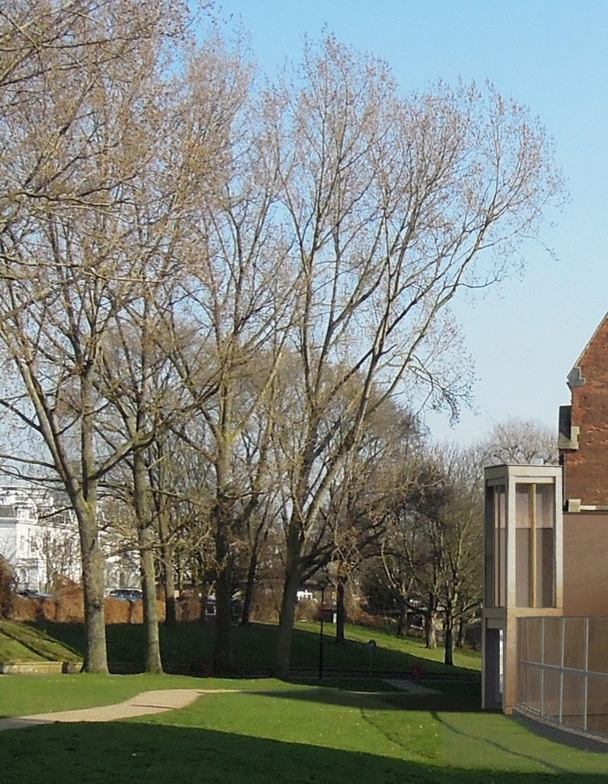 An innovative new scheme to create a community and heritage hub in the heart of Westbourne Green in Paddington – one of the most religiously and culturally diverse wards in London – has reached a major milestone as the Heritage Lottery Fund (HLF) awarded the project a £3.6m grant.

The St Mary Magdalene Development Project is a joint initiative between the Paddington Development Trust and St Mary Magdalene Church which will transform the church building into a heritage, community, culture and arts hub in order to enrich, regenerate and bring greater cultural cohesion to the local area.
The new facility – which breaks new ground in putting Christian buildings at the heart of both Christian and non-Christian communities – will deliver a new Heritage and Community Wing providing access and visitor facilities, a learning space, and a café opening onto the Grand Union canal; a cultural venue with a rich and varied programme of events; and an affordable flexible space for use by local groups and residents.
The project will also deliver a substantial learning, volunteering and training programme, developed with the close involvement of local community organisations. The new facilities and the church itself will provide an inspiring learning environment, used regularly by local schools and adult learners.

There will be:
A changing programme of events, including drop-in family activities and heritage-focussed lunch club sessions in the new café for older people.
Formal training opportunities including apprenticeships and work placements; as well English classes and sessions in history, architecture and art.
200 volunteering opportunities suiting different interests including research, conservation, and customer service.
Stuart Hobley, Head of HLF London, said: "Since the introduction of the Grand Union Canal more than 200 years ago, Paddington has been a transport hub resulting in an incredibly diverse community and a rich cultural story. Thanks to National Lottery players this project will secure the future of St Mary Magdalene at the heart of that community, providing opportunities and space for people of all ages, faiths and backgrounds."

Based on the strong community benefits, Westminster City Council has committed support to the project. Cllr Robert Davis MBE DL, Westminster City Council Cabinet Member for the Built Environment, said: "Winning this grant is a superb achievement that will make a real difference to the local community. This is a shining example of how we can work together with our much valued local partners to provide community benefits and restore a major historic building for Westminster. Westminster City Council is pleased to have been able to throw our weight behind this incredibly worthwhile project."

Local MP Karen Buck commented: "This is great news for the local Westbourne multi-faith community, and for London's heritage."

In addition to community regeneration, the HLF grant will also support restoration of the church building. St Mary Magdalene Church is a Grade 1 listed church and is recognised as an outstanding example of neo-Gothic architecture. Despite its historical significance, St Mary Mags, as it is fondly known by locals, is on the Historic England 'at risk' register and currently has no facilities for visitors or the local community. The project will enable it to continue to serve as a place of worship.

Father Henry Everett, Priest at St Mary Mags said: "We are absolutely delighted to have secured this grant, a huge milestone for the project. We believe that the work we are now able to conduct on the church to deliver a central resource for all of Paddington's faith or non-faith communities and restore its special architectural status is absolutely vital as the need for greater cultural cohesion in the Capital grows."

Neil Johnston, Chief Executive, Paddington Development Trust added: "The area of London in which this project sits, the diversity of the community which it will serve and the focus both on community cohesion and architectural beauty makes this project truly unique and transformative. What has also made this project so special is that it has been driven by the grassroots, including local faith groups, notable residents and the PDT team on the ground."

Aalaa Al-Memar, a resident and parent governor at a local primary school, commented: "We need this type of project. I'm happy from my heart that it can go ahead. It's right in the middle of the community and will bring together different cultures and religions, sharing experiences and ideas. These chances to come together so that we know each other are so important."

The HLF grant, plus the support of Westminster Council and generous donations from charitable trusts and foundations as well as individuals, both local and from further afield, forms a vital part of a £7.3m fundraising target to deliver the project. Fundraising continues to raise the remaining £1.25m.

Subject to formal 'Permission to Start' from HLF the project will move ahead this autumn - with detailed architectural design work and community and volunteering activities. Building works are expected to take 12 months, with the target date for opening the new facilities being June 2018.
An appeal has been launched to fund this project and secure the future of the beautiful St Mary Magdalene's Church. Donations to the project can be made here: marymags.org.uk/donations