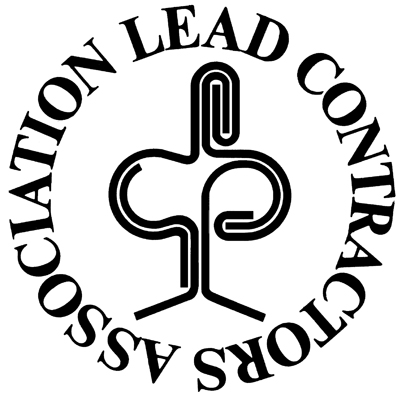 Contractors wishing to join the LCA must submit three examples of their work to be assessed by a nominated LCA vetting officer, normally a member of Council. The design and application skills viewed on site will be graded and a subsequent recommendation made to the Chairman of the Vetting Committee, who will then report to Council.
S (Satisfactory) The applicant has demonstrated a level of skill and knowledge to an acceptable standard, but a further vetting will be required during the following year.
G (Good) Not only was the work viewed to an acceptable standard but the applicant was able to demonstrate a degree of additional care and attention to detail which exceeded the minimum requirement. An applicant receiving a "Good" grade will not need to be vetted again for two years.
E (Excellent) The applicant was able to demonstrate comprehensive knowledge in all aspects of leadwork design and an application skill in a complex or demanding technical situation in order to maximise the integrity and durability of the material. An applicant receiving an 'Excellent' grade will not require further vetting for three years.
There is also an F (Fail) whereby the applicant has failed to demonstrate the required standard of knowledge or skill and will not be accepted as a member.
Becoming accepted as an LCA member though is not the end of the assessment programme, as all LCA members must continue to regularly submit their work as part of an annual vetting programme.
Directed by the Chairman of the Vetting Committee, Council members voluntarily conduct assessments of members' work, the frequency being determined by the previous vetting grade achieved. Existing members continue to be graded the same way as new applicants.

Any member that cannot maintain the minimum standard and subsequently "fails" their vet is ultimately required to withdraw from membership.

The vetting programme cannot be avoided, as any member unable to provide appropriate examples of their workmanship for vetting is not allowed to feature in the annual directory, which is the main promotional opportunity for members. (click here to get your copy)

All vetting grades now appear alongside the details of each member in the LCA Directory of Specialist Leadwork Contractors, which is distributed free to architects, surveyors, specifiers, main contractors and clients.

Any member continually unable to provide appropriate examples of their workmanship is ultimately required to withdraw from the Association
Click here to view a selection of LCA members in our online directory.
Examples of members work can be viewed below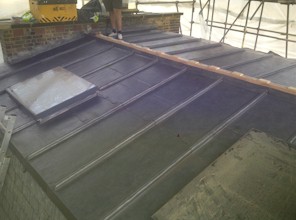 Residential Mews House, London SW1 by BS Leadworks
Situated behind large houses in a built up area of the city, the Mews House was originally used as stables with living areas above. Along these narrow streets are some of the most spacious, luxurious houses you could find. BS Leadworks carried out a total re-roof including box gutters, dormers, flat roof, pitched roof and flashings. Unlike when the house was originally built, they had a duty to vent the roof allowing it to breathe.
The rear box gutter was designed by the architect to fall into sump outlets and down through internal rainwater pipes. LCA members BS Leadworks fitted Code 8 lead, laid on underlay - this was ideal because it meant they did not have to step the box gutter and it could be laid in two runs due to the size allowance for Code 8.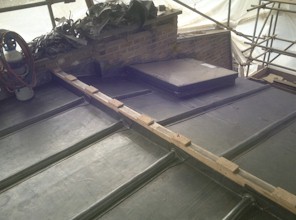 The dormer cheeks were clad in Code 5 and the roof was completed using Code 6 in a four bay formation. This extra roll in the dormer would slow the water down as it falls off the flat roof at the top of the dormers. The top flat roof is vented at the front of the roof and returned out through a vented ridge detail.
The rear pitched area is vented in the same way. Wood rolls were used for the joining method and Code 6 lead was laid on underlay fixed with copper nails. On the ridge details they had to allow for a ventilation gap which was built by carpenters with stainless steel fly mesh to stop any insects.
Finally they capped in Code 5 lead using welts for joins and fixed with copper ring shanked nails.
For further information visit www.bsleadwork.co.uk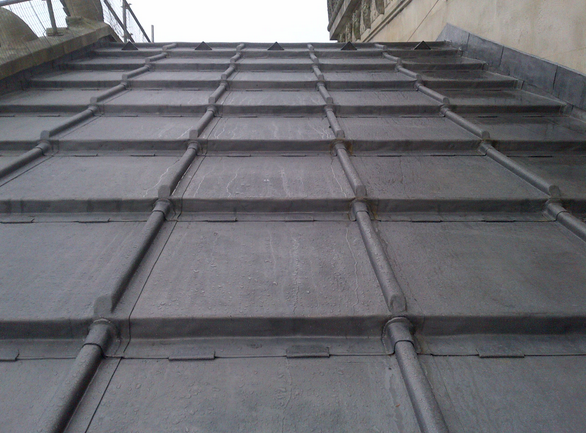 Stormont Parliament Buildings
Newtownabbey based LCA members Leadwise Contracts Ltd have completed the reroofing of the Stormont Parliament Buildings, replacing concrete tiling with the more weatherproof lead which is also more in keeping with the historic nature of the building. The company have a skilled workforce and provide a reliable service at competitive prices. All work is strictly supervised and they can also offer advice on design.
For further information contact Martin Cahalan on 07702 131034 or email martin.leadwise@yahoo.com or visit www.leadwisecontracts.com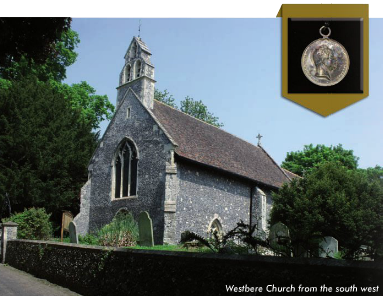 All Saints Church, Westbere, Kent by WJR Roofing Ltd
WJR Roofing were proud to have been the roofing contractors on the restoration of this 14th century church. The project won the King of Prussia's Gold Medal in 2013, awarded to the 'church repair judged to have most successfully overcome the greatest aesthetic or technical challenge'
The Kent based company have been undertaking roofing and guttering projects for churches, listed buildings and schools since 1971.
For more from WJR Roofing, visit their website www.wjrroofing.com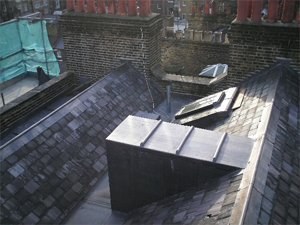 Restoration of roof at Marble Arch
Pictured here is a roof restoration project at Marble Arch completed by LCA member company Merlin Truline Roofing Ltd. The restoration project was undertaken using lead and reclaimed slate.
For more examples of Kevin Bailey's work visit www.merlintruline.co.uk


Roof renewal at Pegwell Bay by John Williams & Company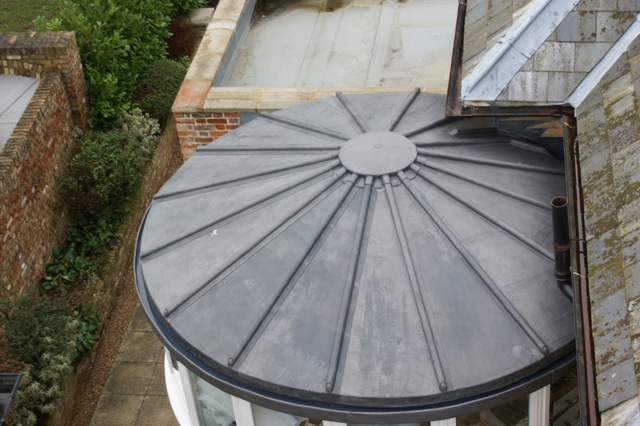 LCA member company John Williams & Company have recently competed this lead roof in Pegwell Bay for NHBC under their BuildMark warranty because the original work carried out by a non-LCA contractor had failed within 8 years.
The company believe in the old fashioned values of service and quality, as you might expect from a company established 143 years. They remain an independent family owned business steeped in tradition and proud of their heritage, specialising in traditional roofing skills including Lead, Kent Peg Tiling, Oak & Cedar Shingles and Slating.

For more information visit their website at www.johnwilliamsroofing.co.uk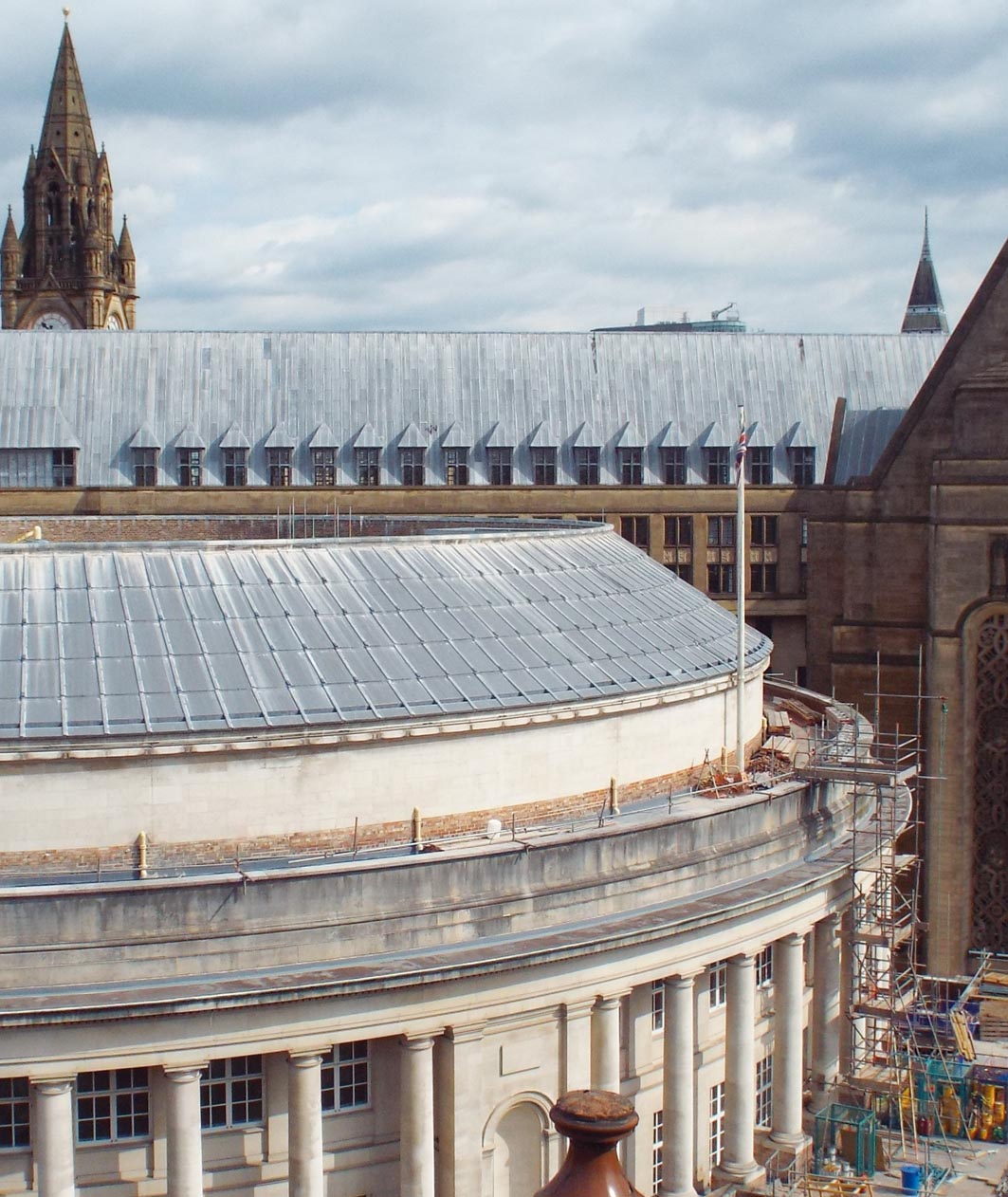 Repairing Manchester's Jewel
Manchester based contractors and LCA members J Hempstock & Co Ltd have recently completed comprehensive repair work to the lead roofs of one of Manchester's iconic landmarks - the Town Hall Extension and its adjoining circular Central Library.
The works to the roof of this magnificent building were carried out over a period of 24 months and were part of a £100m project to transform that part of Manchester City centre - the cultural heart of the city - which is now nearing completion.
The 20 metre high roofs have over 400 tonnes of sand-cast lead sheet installed on them and the contract is featured on the front cover of the current issue of Ecclesiastical and Heritage World. You can read the full story at www.ecclesiasticalandheritageworld.co.uk/news/633-roofers-learn-the-ropes-to-repair-manchesters-jewel or find out more about the company on their website at www.hempstockplumbing.co.uk.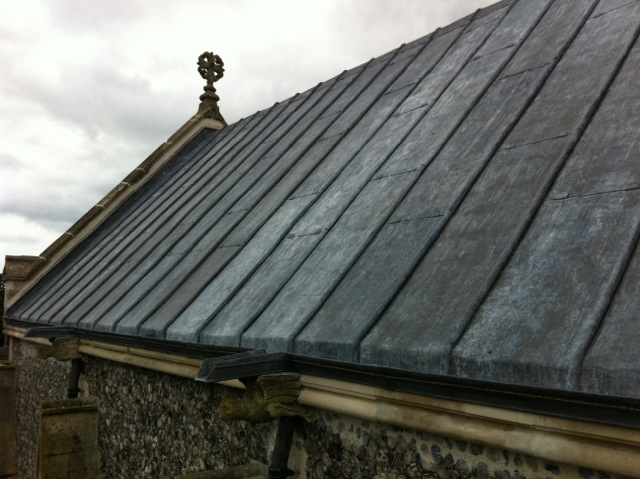 St Mary the Virgin by Eastern Foundry Leadwork
LCA member company Eastern Foundry Leadwork have recently carried out a leadwork contract at St Mary the Virgin in Martham.
The company are lead roofing contractors and leadwork specialists as well as manufacturers of all manner of cast lead products from cast lead planters to personally designed plaques and garden decor.
More examples of their work can be found on their website at www.e-f-l.co.uk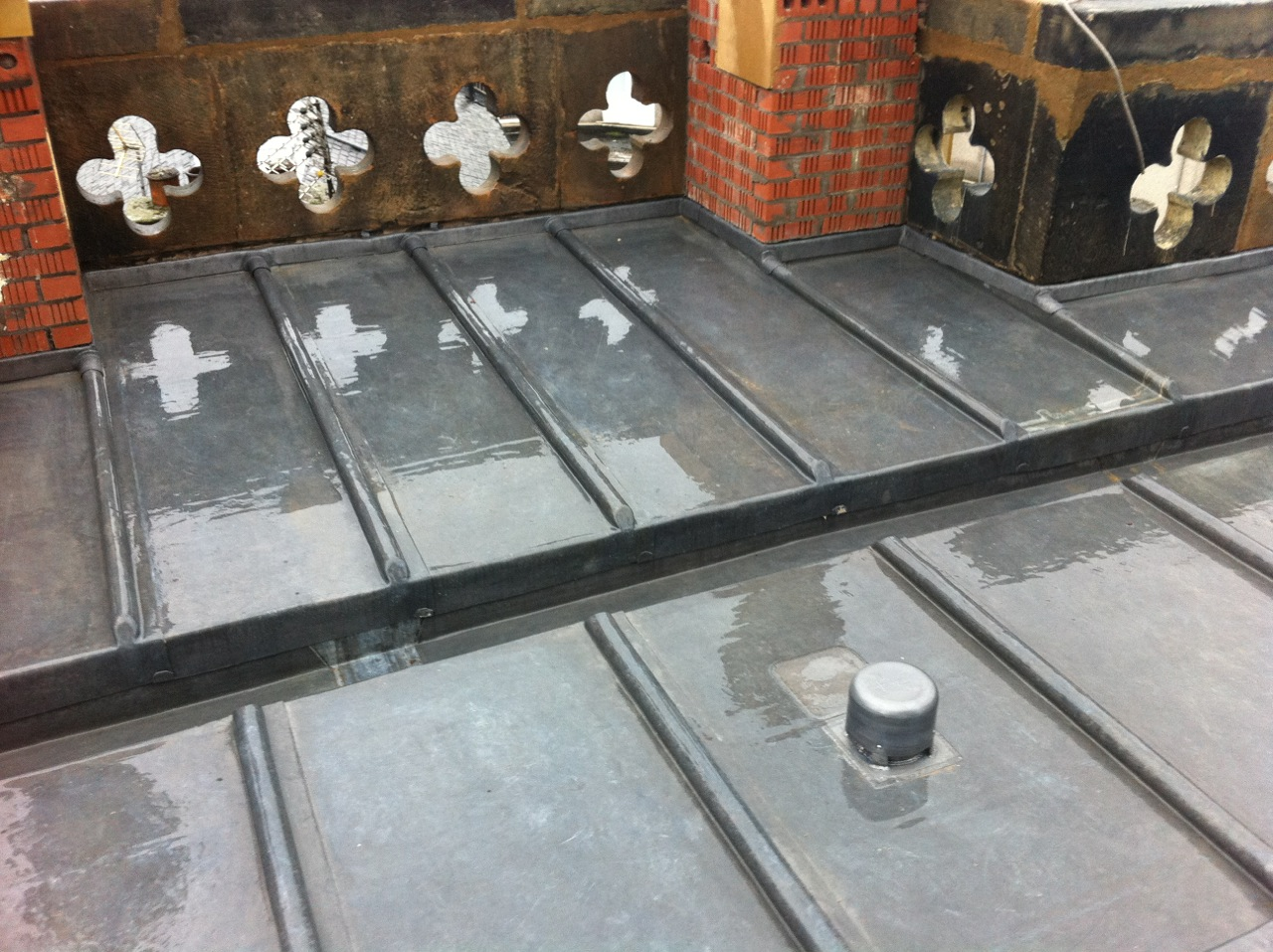 Renfrew Town Hall by NSE Contracts
LCA Members NSE Contracts were commissioned to renew some of the existing lead work to the Renfrew Town Hall in Glasgow.

Long distance and trying weather conditions did not stop NSE from completing the works to a high standard allowing them to achieve an Excellent Grading from the LCA.
For more information about this LCA Member visit www.nsecontracts.co.uk
Mansion House by Norman & Underwood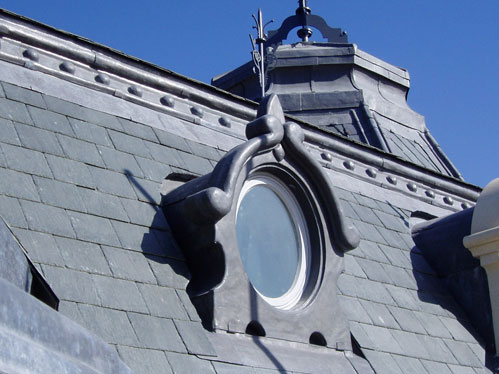 This Grade II listed mansion and stable block was built in 1719 in the French Renaissance style and has been home to many famous owners.
LCA Member Norman & Underwood were commissioned to replace all the lead works to the roof, cornice and French-style dormer windows, ranging from basic flashings to ornate lead work.
Matching the existing detail while adhering to today's codes of practice proved a true test of lead work skill and craftsmanship. Answers to many of the challenges could not be found in manuals and solutions had to be developed in-house.
For more from this company visit their website at www.nandu.co.uk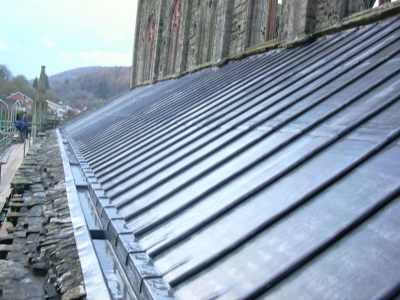 Tintern Abbey by Greenough & Sons Roofing Contractors
Traditional leadwork is one of LCA member company Greenough & Sons most eye-catching specialities.
Restoring the roofs of such prestigious heritage properties as this restoration to the South Aisle of Tintern Abbey in the traditional manner, and made to look as the original, is just one example of their vast back-catalogue of leadwork projects to some of the country's finest heritage buildings.
For more information visit www.greenoughroofing.co.uk
Restoration of Batheaston House by SP Isaac

The pictures show the structure before the lead was laid and after it was put in place.
S P Isaac Roofing and Construction Ltd were responsible for this listed building restoration of Batheaston House, Somerset, together with local surveyors, S. M Harris, bringing it back to its former glory.
For more information on this long standing LCA member visit www.spisaac.com
Case Studies by Merlin Truline Roofing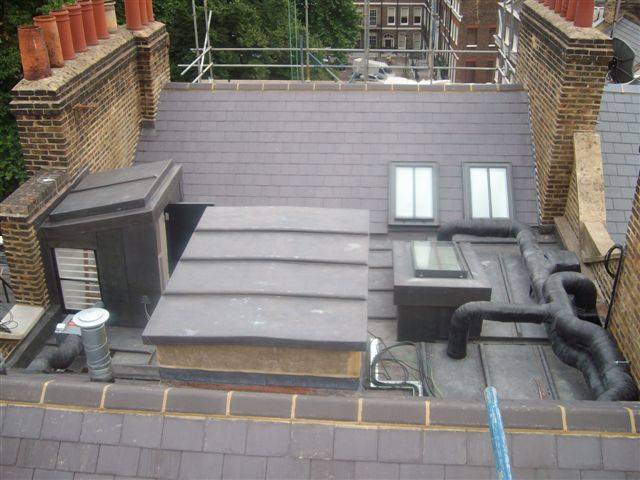 Manchester Square (left) and Budwieser Mortlake (bottom right), a 100k refurb of structural roof timbers together with new slating and leadworks are two prestigious projects completed by LCA member Merlin Truline Roofing Ltd.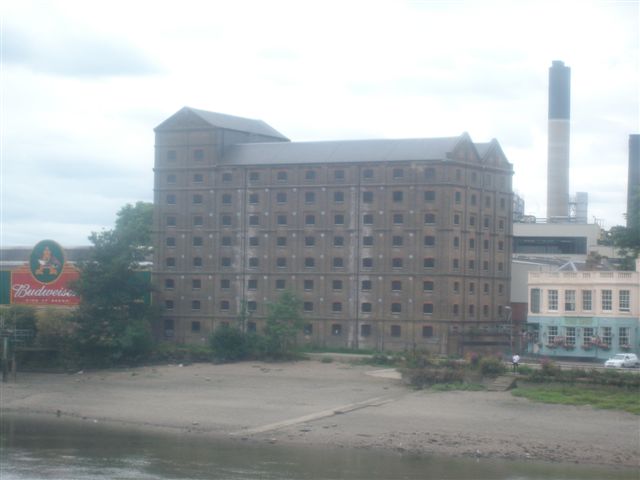 The company consistently receive glowing testimonials from their customers.

Mr D Baskey of Purley recently conveyed his appreciation of their work: "We are very pleased with all the work done by Merlin. The lead work is beautiful, in keeping with the house, and up to expectation" he said.
For further information visit http://www.merlinroofing.co.uk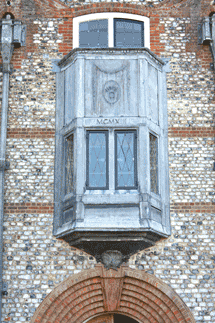 Historic window conservation and restoration - a real challenge!
For this major work, by Brian Turner of Turners Ornamental Leadwork, the lead had to be removed and repaired and new fixings, laps and welts created with capillary gaps where none had previously existed.

The original installation had been fitted together on the horizontal, with all vertical and horizontal parts burned together, then lifted into position and built around.
For further information on Brian's work visit his website at www.turners-lead-collection.co.uk