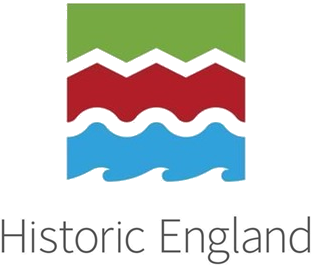 Traditional windows can often be simply and economically repaired, usually at a cost significantly less than replacement. For timber windows this is largely due to the high quality and durability of the timber that was used in the past (generally pre-1919) to make windows. Properly maintained, old timber windows can enjoy extremely long lives. It is rare to find that all windows in an old building require new sections. Many historic components continue to give service after 150, 200 or even 250 years. Traditional metal windows can also usually be economically repaired and their thermal performance improved, avoiding the need for total replacement.
The whole-life environmental costs of replacement will be much greater than simply refurbishing. It will take many years before savings on heating offset the large amounts of energy used to make PVC-u windows in the first place. Repairing traditional windows rather than replacing them is not only more sustainable but makes better economic sense, particularly when the use of shutters or secondary glazing to improve their thermal performance is taken into account.
Crucially, retaining historic windows of significance is an important part of good conservation.
Can old windows be made energy efficient?
An increasing focus on energy efficiency makes older windows particularly vulnerable. Windows are generally presumed to account for 10-20% of the heat loss from buildings, although this will vary greatly from one building to another, depending on the size and number of openings in relation to the external wall area. In many older buildings, windows are small relative to wall areas so the cost of double glazing will seldom be covered by energy savings within the lifetime of the insulated glazed units.
The thermal performance of traditional windows can be improved significantly by draught-proofing or secondary glazing. Further benefits can be gained simply by closing curtains, blinds and shutters - measures that can produce the same heat savings as double glazing.

Why are plastic (PVC-u) windows unsuitable?

The different appearance and character of PVC-u windows compared to historic windows is highly likely to make them unsuitable for older buildings, particularly those that are listed or in conservation areas. PVC-u is short for Poly Vinyl Chloride un-plasticised and these windows are assembled from factory-made components designed for rigidity, thermal performance and ease of production. Their design, detailing and operation make them look different to traditional windows. Manufacturers have been unable to replicate the sections/glazing bars used in most timber and steel windows due to the limited strength of the material and the additional weight of the secondary glazing units. False 'glazing bars' which are thin strips of plastic inserted within the glass sandwich of a double glazed unit change the character of the window.
Repairs can be a major problem. Because of the nature of PVC-u, complete replacement is often the only viable option, which makes them a very unsustainable solution when compared to timber and steel.
The frames of PVC-u windows need cleaning every six months to prevent discolouration from dirt and ultra violet light. They also need to be lubricated and adjusted annually and weather-seals and gaskets renewed at least every ten years. Paints are now available for some of the early varieties of PVC-u windows that have since faded or discoloured.
Although recycling does exist for PVC-u windows this is limited to waste sections left over in manufacturing rather than for complete redundant windows. Discarded windows end up in landfill sites with the potential for releasing some of the most damaging industrial pollutants.
Can replacement windows affect property values?

Home improvements are big business. The installation of replacement double glazed windows closely follows new kitchens and bathrooms as the most popular improvements, often in the belief that such work adds value to a property.
Estate agents suggest that using poor facsimiles of historic features can actually reduce the value of a property. A survey of UK estate agents carried out by English Heritage in 2009 showed that replacement doors and windows, particularly PVC-u units, were considered the biggest threat to property values in conservation areas. Of the estate agents surveyed, 82% agreed that original features added financial value to homes and 78% thought that they helped houses sell more quickly.
This is a significant issue for homeowners, particularly those in conservation areas, because houses in these areas sell, on average, for 23% more than houses elsewhere. This has been shown by research carried out on behalf of English Heritage by the London School of Economics (Ahlfeldt, Holman and Wendland, 2012).
This article, reproduced with the kind permission of Historic England, will introduce our magazine campaign series for heritage windows. A selection of experts will be available in the directory here.