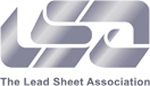 Industry Leaders Providing Technical and Training Support
The Lead Sheet Association is at the forefront of training and technical advice in the use of Rolled Lead Sheet to BS EN 12588 in the construction industry. Our technical experts provide guidance and advice on a daily basis for those using Rolled Lead Sheet – including specifiers, major contractors and individual installers. We also run a range of courses for contractors and installers, from basic, to more advanced and specialist programmes supporting the heritage industry.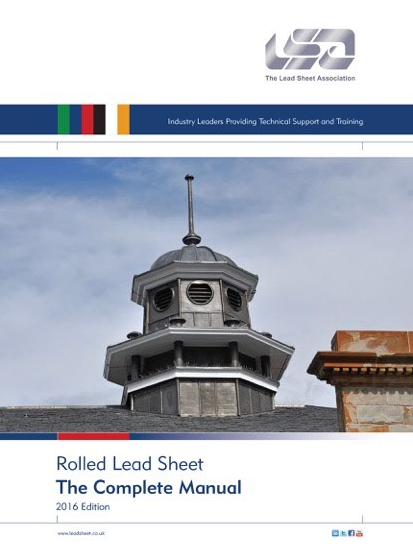 Rolled Lead Sheet - The Complete Manual - 2016 Edition now available
The Lead Sheet Association is pleased to announce the launch of a newly updated version of its Rolled Lead Sheet Manual – the biggest revamp in recent years. For many years the Manual has set the technical standards for the industry and is the essential reference point for leadworkers, architects and specifiers.
The 2016 edition contains many improved drawings, a better layout and clearer tables to ensure all users get the best out of Rolled Lead Sheet. In particular, we have improved the section on ventilation, an area in which our technical team deal with many enquiries. We have created a better step-by-step approach to ensuring you get the ventilation correct in a range of circumstances – from flat and pitched roofs to dormers.
The new Manual is available online as an e-Book and also as a printed copy. The printed version is £45 plus postage and packing and also gives you free access to the e-book. If you want to buy the online version only it is £35.
To place your order visit www.leadsheet.co.uk/manuals where you can either pay online or download an order form.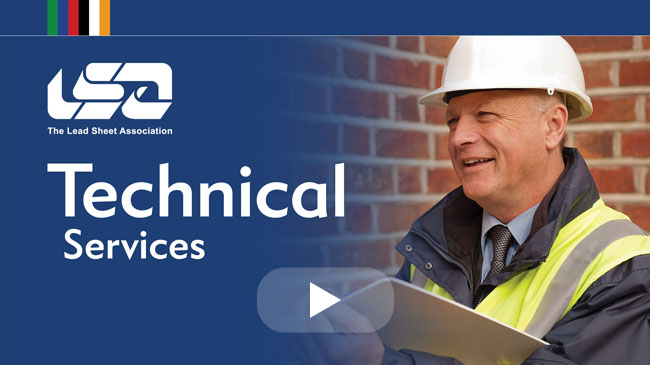 Our wider Technical Services
As well as the work we do in keeping the Manual up to date, we also provide a much wider range of services to support the industry You can also see a short film about our Technical Services and find out about other ways in which we can help here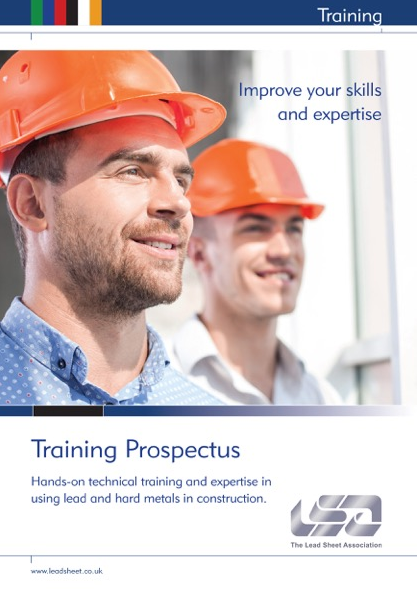 Training Prospectus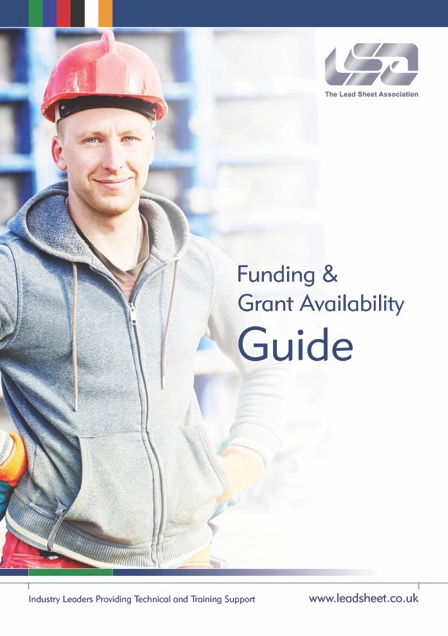 The LSA's bespoke training programmes are renowned in the construction industry and our Training Prospectus will guide you through the vocational courses and qualifications that are available for those wanting to improve their skills and expertise in using lead and hard metals.
The range of courses has been developed over years in response to the needs of installers and employers, offering a flexible approach to allow participants to get the most out of their training.
The LSA has created a state of the art, purpose built training facility in East Peckham, Kent. This includes full scale training rigs and resources as well as providing a well-equipped environment in which to learn as it recreates real-life situations
To watch a short film about the training we offer and to see our Training Prospectus visit www.leadsheet.co.uk/training
We also know that finding help and support to fund training, either as an individual or an employer, is important. To make this process easier we have put together an at-a-glance funding guide that shows different areas of support. Click here for further information.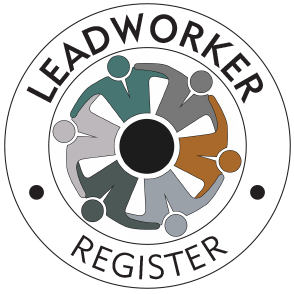 The Leadworker Register
The Leadworker Register has been created as a central point for people to find appropriately trained Leadworkers.
To explain the benefits clearly, we have made a short film about it where you can hear from leadworkers who are on the Register, as well as from an architect who finds it particularly useful.
You can watch the new film here.
To find out more about The Leadworker Register and how to join click here.
To find an appropriately qualified leadworker for your job you can find Registered leadworkers here.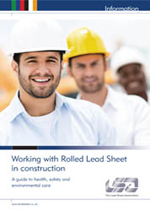 Safety Guide

A guide to Health, Safety and Environmental Care

The use of Lead in the UK is currently not specifically covered by the Control of Substances Hazardous to Health (COSHH) Regulations (2002), the Manual Handling Regulations (1992) or the ConstructionDesign and Management (CDM) Regulations 1994, but these must be taken into account when
working with Lead.
Reference should also be made to the Control of Lead at Work (third edition) Control of Lead at Work
Regulations 2002 Approved Code of Practice and Guidance (ISBN 0-7176-2565-6)
For more information and to view guide click here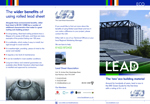 The Benefits of Rolled Lead Sheet

Find out about the benefits of British Standard Rolled Lead Sheet, its life cycle costs, green credentials and technical information.

For more information click here

As well as the specific training and technical support detailed here, the Lead Sheet Association's website also has a wealth of other information that may be of use so visit www.leadsheet.co.uk