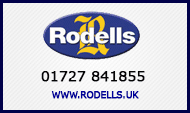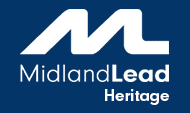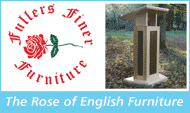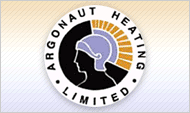 Promotional Videos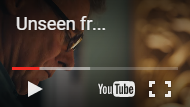 Watch the latest videos from the church & heritage sector here
Heritage Crime

The development of the Heritage Crime Programme in England
Mark Harrison, Head of Heritage Crime Strategy at Historic England, outlines the development of their Heritage Crime Programme.
Historic England defines heritage crime as: "Any offence which harms the value of England's heritage assets and their settings to this and future generations."
Heritage Roofing

Heritage Roofing Register - a helping hand for architects
A unique register of heritage roofing specialists is providing much needed help and assurance for architects and specifiers when working on heritage projects. The Register is the brainchild of the UK's largest roofing trade association, the National Federation of Roofing Contractors (NFRC).
Drone Surveys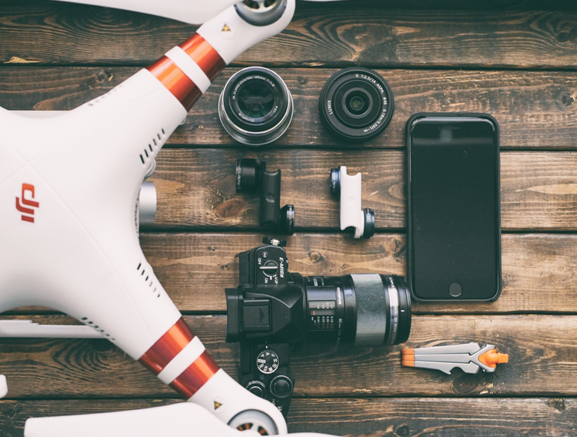 Your surveys no longer need to be done on a wing and a prayer
The use of unmanned aerial systems (UAS) is rapidly expanding as the carers and keepers of old buildings and churches learn how much easier and more cost-effective completing surveying and maintenance projects can be with the professional use of drones.
Lightning Protection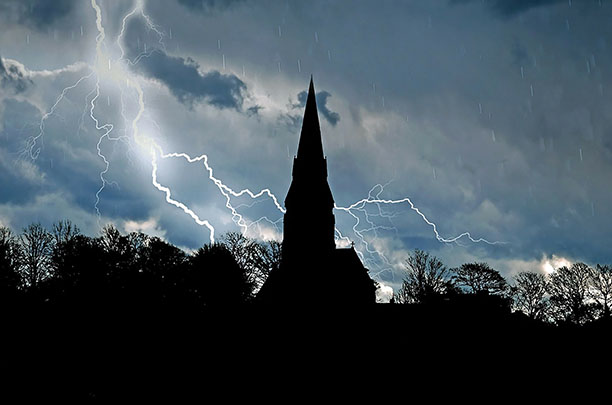 When lightning strikes are you protected against this act of God?
The issue of lightning protection in churches is one that has exercised this publication for many years. In this four-part series of spotlights on the issue we will be revisiting various aspects of the subject, beginning with an overview of current thinking.
CRE Events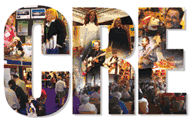 Manchester proves to be the magnet as CRE returns to the North
Sold out! signs are up at Event City in Manchester, ahead of the much-anticipated return of CRE North – with more than 130 organisations taking all the space earmarked for the show, which runs from 13-14 March.
Pest Control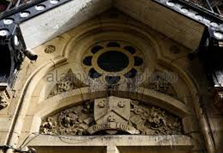 Bird damage to church and heritage buildings
Church and listed building owners - and managers for large property owners in the sector such as Historic England, the Public Monuments and Sculpture Association, and the National Trust - understand property wear-and-tear very well. In fact, those who manage such facilities must budget for repairs and maintenance of their grounds and buildings each year.

Read More...
Fire Guidance
Fire guidance for churches and heritage buildings
Fires in churches and heritage buildings have a number of causes and can have devastating consequences – not only in terms of damage to property, but also as the cause of serious injury and even loss of life.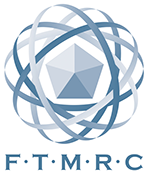 Working in partnership is key to success
This was the key theme in the chairman's introduction to the recent FTMRC statement. Chairman, Trevor Corser, also managing director of JTC Roofing Contractors Ltd, said:
Leadworker Register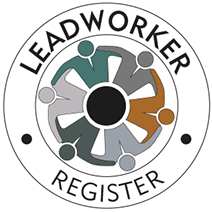 The Leadworker Register - putting skills at the heart of the industry
The Lead Sheet Association has been developing and running successful training and qualification initiatives for many years to help ensure that standards of leadwork are high across the construction industry.
Lead Contractors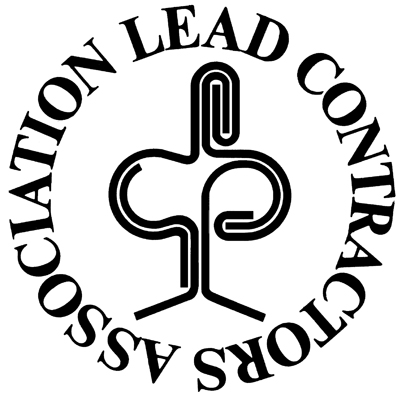 Members offer 25 years peace of mind
The trade body that represents the leadworking industry – and guarantees quality in that industry – is the Lead Contractors' Association (LCA). The LCA was formed in 1984 to promote quality standards in leadwork and now comprises over 70 specialist contractors committed, supported by 15 associate members who supply materials and ancillary services.

Read More...
M J Hrycko was established in 1978 and has since developed a reputation in the construction industry for providing sub-contract carpentry services to meet today's fast-track construction programmes. We give equal attention to modest and large commercial carpentry contracts and offer the same level of commitment to all clients.
Read more...
PROVEN FIRE PROTECTION FOR TIMBER

If you are involved in the specification of building materials and you have chosen wood - congratulations! An admirable choice for our most versatile, environmentally advanced and sustainable building material.
And if you have concerns about the use of wood in terms of the threat of fire, don't worry! Correct design specification and the use of modern fire retardant pre-treatments can make wood into a long lasting and safe choice of material. In the event of a fire, specific pre-treatments will effectively slow down the process of combustion and restrict the surface spread of flame, giving more time for the safe evacuation of personnel from the building and greater opportunity for fire fighters to save the structure.

Read more...

The IHBC www.ihbc.org.uk   is the professional body for building conservation practitioners and historic environment experts working in England, Northern Ireland, Scotland and Wales, with connections to the Republic of Ireland. The Institute exists to establish, develop and maintain the highest standards of conservation practice, to support the effective protection and enhancement of the historic environment, and to promote heritage-led regeneration and access to the historic environment for all.

Read more...

FRENCH BEAUTY IN THE NORTH

 The Bowes Museum is a building on an extraordinary scale and is a major landmark in the Durham countryside. As Country Life stated in 1992: "Does anybody forget their first sight of the Bowes Museum? The short walk from the centre of Barnard Castle transports the visitor from a picturesque County Durham market town to Second Empire France...Time has not diminished the shock and delight of coming across this swaggering chateau amid the hills of Teesdale"

Read more...

For the second year running, volunteers from construction and management consultant Turner & Townsend returned to Shandy Hall in Coxwold, North Yorkshire, to carry out maintenance and decoration of the exterior of the 18th-century parsonage as part of the company's corporate social responsibility (CSR) scheme.

Read more...

Culture Secretary Ben Bradshaw has announced the appointment of Baroness Kay Andrews as the new Chair of English Heritage. Baroness Andrews was formerly Parliamentary Under Secretary of State for Communities and Local Government.
Her appointment followed an open competition under full Nolan procedures earlier in the year and will run for four years from 27 July.

Read more...

The 250th anniversary of the birth of Robert Burns is being celebrated across Scotland, with 2009 also being designated the Year of Homecoming.

In Burns's birthplace of Alloway, in Ayrshire, the anniversary has marked the start of a long-anticipated project to build a brand new Burns Museum to house the most important collection of the poet's life and work.

Read more...

More than 90 delegates attended a day of seminars on Regenerating Historic Buildings at the Museum of Science and Industry in Manchester at the end of April.

Read more...

An enlightened and practical approach to the restoration of a Grade One-listed building was evident in the project at Keble College Hall in Oxford.

Read more...

Several leading organisations behind the drive to preserve and maintain the built heritage met in Westminster on 31 March under the auspices of Sir Patrick Cormack's Arts and Heritage All Party Parliamentary Group, to launch a shared commitment to promote the highest possible standards and best practice in the built heritage workforce.

Read more...

The National Federation of Roofing Contractors has announced the finalists in this year's Excellence in Roofing Awards, including the popular Heritage category. The finalists have been selected based on demonstrated quality workmanship, technical difficulties encountered, problem solving, environmental qualities and aesthetics.
Read more...

HERITAGE TIMBER

The rich built heritage we have in the UK is made up of churches, castles, stately homes, private residences and even industrial buildings; a wide and diverse range which help give character to where we live. With over 6 million such buildings, their long-term preservation depends on the specialist skill, knowledge and expertise of talented craftspeople. These once commonplace skills have suffered a decline, but a revival across all craft professions is taking place and opportunities are increasing for young students and career changers alike, with carpentry and joinery particularly in demand.

Read more...

Martin Goetze & Dominic Gwynn

Martin Goetze and Dominic Gwynn is a firm of six craftsmen dedicated to the production of pipe organs of high quality in classical styles. There are three partners, Martin, Dominic and Edward Bennett, and usually four other craftsmen. All three partners are full time organbuilders. Generally speaking Martin and Dominic alternate responsibility for the design, supervision and finishing of each project, though the advantage of a small firm with three committed and experienced partners is that much of the responsibility is shared.

Read more...

Brick is one of the oldest building materials and dates back to the beginning of civilisation. We represent the nations leading clay brick and paver manufacturers and are responsible for promoting the contribution that brick makes to the places and spaces that people live and work in today.
Read more...

Over the years the lead sheet industry has carried out numerous campaigns to explain the qualities and advantages that the material has to offer – its sustainability, its weatherproofing qualities, its versatility and its aesthetic appeal among them.
The issue is not just pertinent in the UK, however; lead has been in use as a building material throughout Europe since at least Roman times. And the campaign to promote its qualities is also Europe-wide.

Read more...

Purcell Miller Tritton has won the RICS East Midlands Project of the Year award for its work on the restoration of Wollaton Hall in Nottingham, one of the finest Tudor houses in the country and the base for the city council's Natural History Museum.

Read more...

Heritage bodies have united to urge Government to use its proposed statement on the historic environment to encourage local authorities not to cut historic environment services. A new report into local authority conservation and archaeology resources in England has revealed a recent drop in staff levels that could, heritage bodies claim, lead to a future crisis.

Read more...

One of the country's last remaining Church of England retreat houses is launching a public appeal in a desperate bid to raise the £1m it needs for essential renovation work. If the money cannot be raised by the beginning of September the doors of Launde Abbey, which welcome in around 20,000 people a year, will be forced to close for good.

Read more...

Wooden sash windows at a historic 17th-century mansion in Warwickshire have been saved and restored, because it proved more cost-effective than replacing them.

Read more...

Two architectural practices with track records in the ecclesiastical and heritage sectors have merged to form a new firm. PEP Architects Ltd and the Peter Bradford Partnership – both based in Tring, Hertfordshire – have come together to form Thompson Bradford Architects Ltd.

 

Read more...

Preserving and maintaining the nation's built heritage is also part and parcel of preserving the environment in which we live. That environmental husbandry extends to the materials we use in the restoration projects we undertake and new additions to the built heritage. Re-using and recycling is central to that work and is typified by the extensive use of architectural salvage.

Read more...
<< Start < Prev 51 52 53 54

55

56 Next > End >>


Page 55 of 56