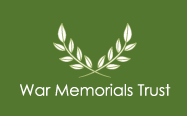 War Memorials Trust aims to help all war memorial custodians, whatever the nature and size of their war memorial by facilitating repair and conservation projects through grant funding and/or best conservation practice advice.
As the centenary of World War I draws to an end there is currently high demand for grants so just because a project is eligible for funding does not mean the Trust can guarantee a grant can be made. All grant applications are subject to available funding with support given to those memorials where there is greatest need. To find out more about funding read the Trust's What we fund advice or Apply now.
Read more...
Ahead of the Autumn Budget, specialist insurer Ecclesiastical is urging the government to reduce VAT on repairs and approved alterations to listed buildings.

Ecclesiastical is supporting organisations such as the Heritage Alliance and the Listed Property Owners' Club, which are calling for VAT to be reduced to 5% on repairs and approved alterations to listed buildings to help owners protect such an important part of the nation's heritage.

Read more...

Marley Alutec, UK leader in innovative aluminium rainwater and eaves solutions, have announced a major cut in the delivery lead times of their top selling products.

With immediate effect, the lead time for stocked Heritage Black and Anthracite Grey (RAL7016) goods will reduce to five working days, while all standard colour products will be delivered within ten working days of order.

Read more...

This listed property had been rendered with cement at some stage which had been causing damage to the structure over the years. Lime render was required to restore the property to its original status.

Somerset based Trendle Conservation were asked to come in and look at a gable end as the render was starting to flake on this Grade II listed property.

Read more...

Ecclesiastical has become the first insurer to sign up to the Health and Safety Executive (HSE) initiative aimed at improving health and wellbeing in the workplace.

The specialist insurer has made its commitment to the 'Helping Great Britain Work Well' strategy, with a number of projects already underway to further enhance its risk management guidance for brokers and customers.

Read more...

Recent events in Glasgow have undoubtedly brought the issue of fire prevention in to sharp focus for many property owners. After a second devastating blaze in four years, the latest incident at the Glasgow School of Art has destroyed property, displaced students and even impacted local businesses not connected to the school.

The first fire in 2014 was caused when flammable gasses from a foam canister came into contact with the hot surface of a projector, sending flames upwards through voids in the walls and old ventilation ducts and completely destroying the iconic Charles Rennie Mackintosh building.

Read more...

Following their recent successful completion of conservation and restoration works in Ripon Cathedral, St Nicholas, Newcastle and Manchester Central Library, York-based Andrew G Podmore & Son have been involved with the York Civic Trust at Fairfax House.

Reputedly the finest Georgian town house in England, Fairfax House was designed by York's most distinguished eighteenth-century architect, John Carr. It was saved from decay and returned to its former glory by York Civic Trust in 1982-84.

Read more...

Creative Audio-Visual Solutions (CAVS) are a dedicated church audio and visual supplier working throughout the UK.

CAVS were recently commissioned to install a new audio and visual system into the Parish Church of St James in Trowbridge. The brief was to ensure that all the new equipment fitted seamlessly into the environment whilst providing the latest technologies for full range worship and advanced multimedia display.

The visual system consist of three discreet winched projection screens which hide behind the arches when not in use. These utilise 7,500 and 5,000 lumens projectors for the highest image quality across all sources – from words, to pictures and video.

Read more...

Houghtons of York recently had the pleasure of being asked to travel to Lindisfarne (Holy Island) in Northumberland to examine one of the castle doors and bring it back to their workshop for repair.

Following an early start Houghton's joiners reached site at 8:30am and made their way to the door. They were met on site by the property's building surveyor and discussed the methods by which the door was to be repaired and together agreed the best way to proceed.

Read more...

The churches and chapels of the United Kingdom are home to countless symbols of religion, wealth, power and history. None, however, are quite as distinctive and yet as little known as the hatchment. As a record of a church's past parishioners, hatchments are as significant as inscribed plaques or gravestones, but they can also give a far deeper insight into the history of a parish.

Read more...

The National Heritage Ironwork Group (NHIG) have recently launched an online Members Directory, providing a valuable resource for those seeking suitable contractors who subscribe to the organisation's Conservation Principles.

Associations and organisations can also become members, and the National Heritage Training Group (NHTG) have recently joined the ranks in recognition of their common aims and shared goals.

Read more...

Actress and comedian Sally Phillips wiped away a tear as she heard an 82-strong choir from the Notre Dame School, Cobham, sing and sign to accompany blind pianist Marilyn Baker singing "open my eyes" - a song she had written.

Sally - who appeared in the Bridget Jones films, and alongside the BBC series Miranda, and who has a son, Olly, with Down's Syndrome - called on the crowd gathered for the opening of the Christian Resources Exhibition at Sandown Park, Esher, Surrey, to encourage their churches to be places where those with a disability would be welcomed to play a useful role in church life.

Read more...

Cembrit, specialist supplier of both natural and fibre cement slates, has supplied Jutland slates for a set of apartments in the heart of Folkestone, Kent. This refurbishment required a new roof to complement the existing exterior design and the company's Jutland slates provided the perfect combination of a traditional yet fresh appearance.

Read more...

One recent challenge for DM Music Ltd was undertaking a complete overhaul of the audio system at Guildford Cathedral. This has been part of the Cathedral's repair work with significant proportion of funding from the Heritage Lottery Fund.

Read more...

St Mary's in the Marketplace, the Parish Church of Stockport, has a history running back to the 12th century and still includes some parts of the original church, although most of the Grade One-listed building was erected in the early 19th century. The church occupies pride of place overlooking the historic market area of Stockport and has been at the centre of the local community in the town for hundreds of years.

Read more...

When it was decided to commission new ornate stained glass for The Old Parsonage – a Grade Two-listed building in Didsbury, Manchester – the obvious choice for the job was Manchester-based Genesis Stained Glass. The building, which dates from around 1650, was owned by Alderman Fletcher Moss from 1885 to 1919.

Fletcher Moss was an avid art and nature-lover, who tried his hand at designing his own stained glass. The result was a flamboyant, decorative interior with ornate Gothic-style stained glass and wooden tracery in most of the windows. He bequeathed the building to the people of Manchester and it is now managed by Didsbury Parsonage Trust.

Read more...

In 2012 Sound Space Vision (SSV) won the competition to be the theatre design and acoustics consultants for David Chipperfield Architects' master plan to unite the Royal Academy of Arts' 18th-century Burlington House with its neighbour, Burlington Gardens, and transform the interiors throughout. SSV's brief was to modernise and equip Burlington Gardens' 19th-century lecture theatre for 21st-century presentation and performance, and was expanded later to include acoustics advice on the new gallery spaces, the learning centre, as well as mechanical systems.

Read more...

All Steel Fabrications, a Derbyshire company that builds steel sculptures, has been praised for a "deeply moving" memorial built to mark the centenary of one of Britain's worst wartime civilian disasters.

The Chilwell Explosion in July 1918 at the National Shell Filling Factory in Nottingham claimed 134 lives.

The remains of the victims rest in the graveyard of St Mary's in Attenborough, Nottingham, and the church wanted to pay tribute to the courage of those who worked at the factory by commissioning a new memorial.

Read more...

Chairs might seem simple: four legs and seat to sit on. How hard can they be to shop for?

However, when it comes to investing in a set of chairs that are designed to be versatile, easy to use and serve their purpose, there's many more factors to consider! Stef Bewers of Gloucestershire-based Race Furniture explains:

How many chairs should you buy? Where should you store them? Can staff manoeuvre them? How comfortable are they? These are just some of the questions that you need to be asking in commercial or multi-function use settings.

Read more...

Merritt, an Ohio-based international interior solutions firm, has acquired Agrell Architectural Carving, one of the world's preeminent ornamental woodcarving companies. Agrell, with offices in the UK and US, provides exquisite, classical hand-carved ornamentation for architecture, luxury interiors and furniture around the globe. Merritt's acquisition of Agrell furthers the company's mission to be a complete interiors solution with all traditionally outsourced crafts under one roof.

Independently, Agrell and Merritt have earned reputations for precision and innovation that have resulted in close collaborations with many of the world's most renowned architects and interior designers. Together, their highly regarded approaches ensure seamless execution, delivered on time and on budget.

Read more...

Based in Bury St Edmunds, Rickards Period Plastering provides a professional application of traditional plastering techniques throughout the county. Whether working within the precious historic environment or on a unique architecturally designed new build they endeavour to provide a skill set and finished product of the highest quality.

Mike Rickards is from a previous restoration background and established the company in April 2012 and his experience has been built upon undertaking the projects that others may shy away from - whether due to material use, design, access or other site specific challenges. He says: "We enjoy the challenge and relish the unique and unusual projects so that, when finished, we can take a step back and say....'we did that'.

Read more...
<<

Start

<

Prev

1

2 3 4 5 6 7 8 9 10 Next > End >>


Page 1 of 54