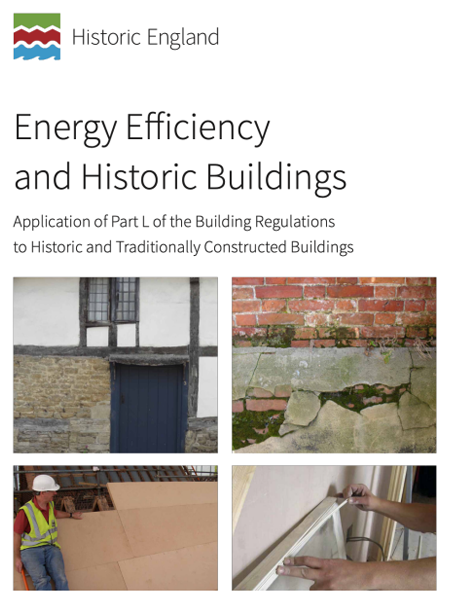 Application of Part L of the Building Regulations to Historic and Traditionally Constructed Buildings
Historic England supports the Government's aims to improve the energy efficiency of existing buildings through Part L of the Building Regulations. Many improvements can be carried out, often at a relatively low cost, significantly enhancing the comfort of the building for its users, as well as providing savings on fuel bills and helping to meet greenhouse gas emission reduction targets. Improving energy and carbon performance may also give a welcome opportunity to protect and enhance a historic building and ensure that it remains viable into the future.
For historic buildings a balance needs to be achieved between improving energy efficiency and avoiding damage both to the significance of the building and its fabric. Taking a 'whole building approach' can achieve significant improvements in most cases, although not always to the standards recommended in the Regulations. Achieving an appropriate balance requires an understanding of the Regulations and the building, particularly the point at which alteration to the building's character and significance becomes unacceptable.
The Building Regulations Approved Documents for Part L make it clear that a reasonable compromise on the energy efficiency targets may be acceptable in order to preserve character and appearance and to avoid technical risks. They do this by specifically including some 'exemptions' and circumstances where 'special considerations' apply for historic buildings and those of traditional construction.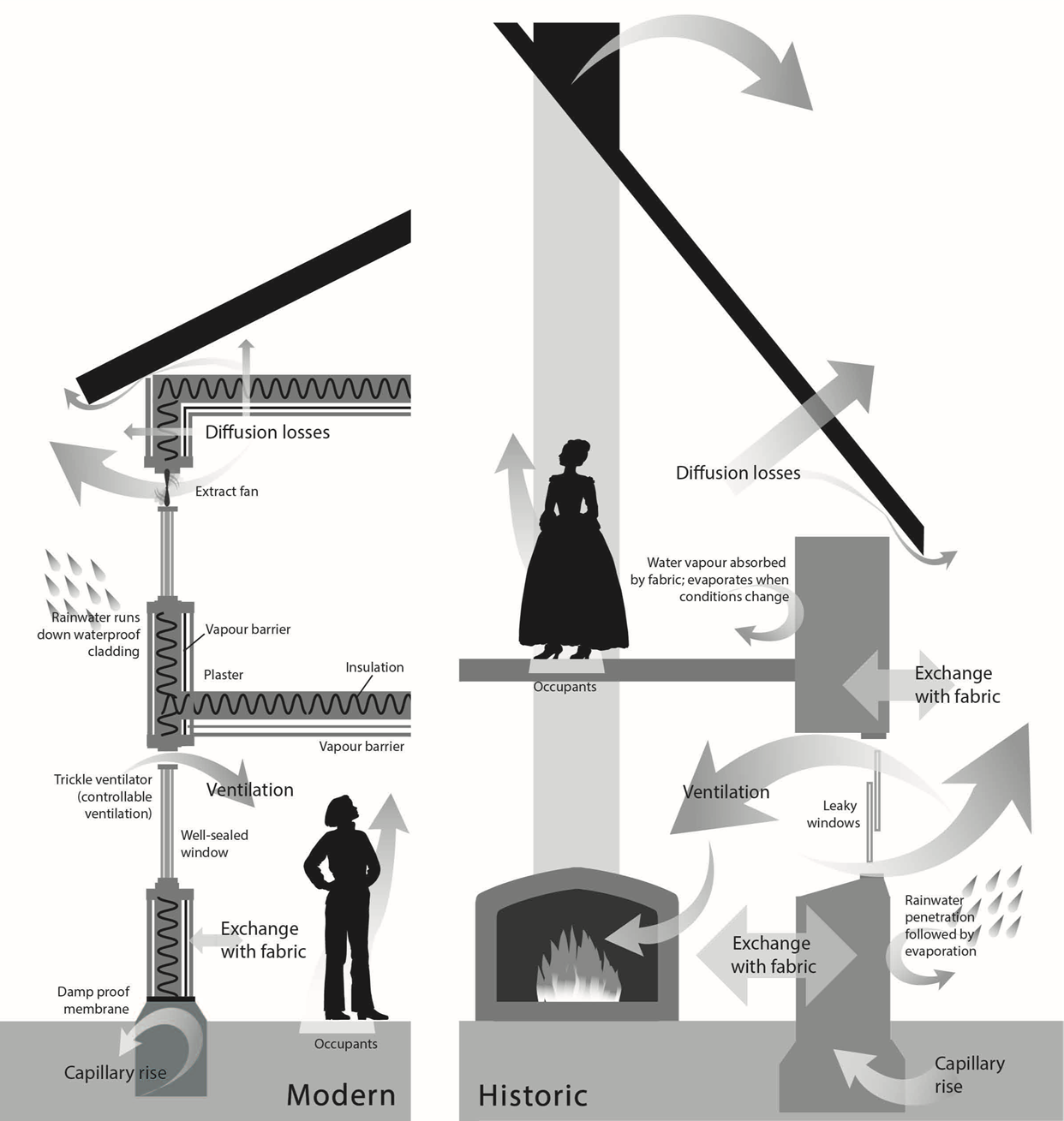 Typical differences in the movement of moisture for a historic building and a modern buildingFull details in Historic England's guide here.
The regulations will have an update coming into effect in June 2022 with certain changes to places of worship and heritage buildings. More information to follow.
We invite contributions from solution providers and experts in the sector who welcome this marketing opportunity. Contact Richard Shepherd email This email address is being protected from spambots. You need JavaScript enabled to view it. for further information.