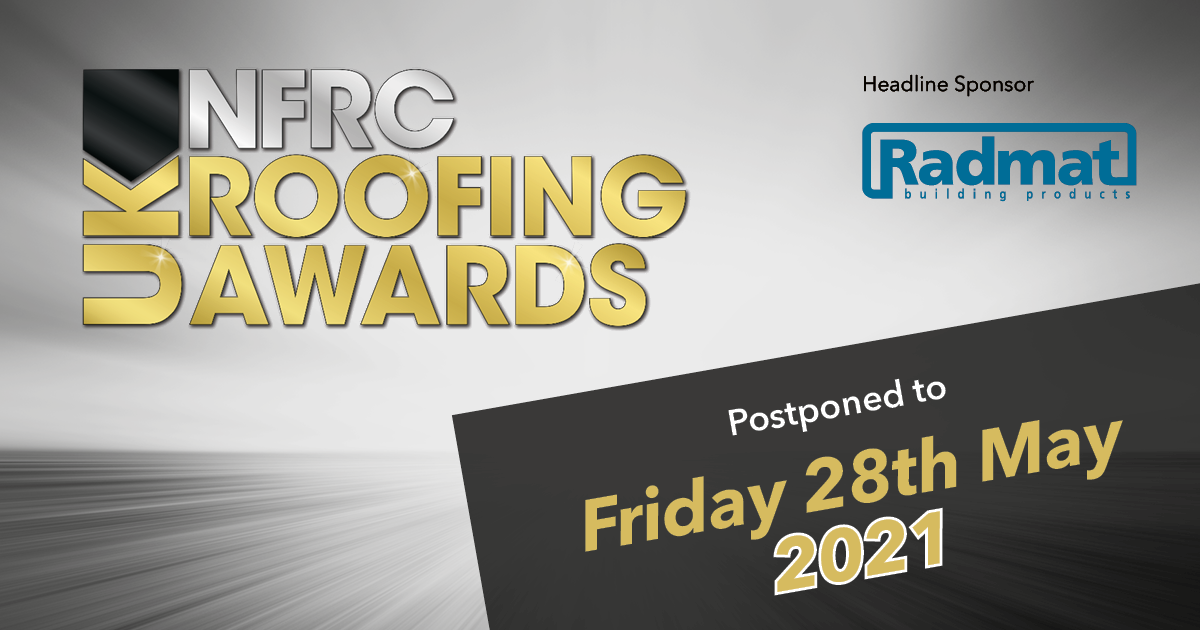 The finalists for this year's The UK Roofing Awards 2020 have been announced. The NFRC will be reopening nominations later in the year for projects completed during 2020 and additional shortlisted projects will be added to create the full list of finalists for the combined 2020/21 awards event.
Considerations that were taken into account in the selection process include the degree of difficulty, workmanship, problem solving, contribution to the built environment, environmental qualities and the aesthetics of the build.
The winners in each category will be announced on Friday 2​8th May 2021, and alongside these categories, NFRC will be announcing the winners of the Local Hero Award, sponsored by SIG Roofing, the Industry Choice Award, sponsored by Radmat Building Products, the Young Roofer of the Year Award, sponsored by BMI UK & Ireland.
Heritage Roofing
Bodley Court—Claude N Smith Ltd
Carickfergus Castle—Penrose roofing 2014 Ltd
The Queens House—John Williams & Company
West Dean College (Phase 1)—Clarke Roofing Southern Ltd
Wythenshaw Hall—Fulwood Roofing Limited
Fully Supported Metal

Copper Dome Ludgate House—Full Metal Jacket Limited
Nithurst Farm—Roles Broderick Roofing Limited
Solum Walthamstow—Richardson Roofing Company
The Yards—Roles Broderick Roofing Limited
Lead Roofing: Sponsored by Chandlers

Barton Mill Road—John Williams & Company
Nunnykirk Hall—Redhead Roofing working with Calder Industrial Materials
South Quire Tribune—Full Metal Jacket Ltd
The Rear Dome—Clarke Roofing Southern Ltd
Residential conversion is a Roofing Award contender
One of the shortlisted projects in the Lead Roofing category of the 2020 Roofing Awards was a listed residential property at 53 Barton Mill Road in the historic centre of Canterbury.

The Barton Mill complex was the only surviving medieval mill in the city of Canterbury, but it was damaged by fire early this century. 53 Barton Mill Road is a mid-terrace property: timber framed with later 18th-century red brick and stone elevations under a Kent peg tile roof. The building was used as offices for the mill complex and converted to a dwelling in 2005.
Click here to read the full story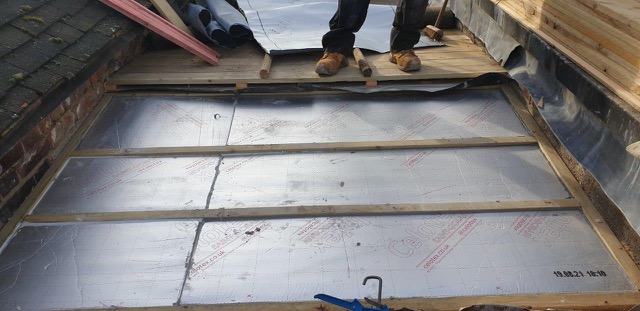 Roof Slating: Sponsored by Cupa Pizarras

Broad Meadow Care Home—RS Miller Roofing Ltd
Coastal Road—Richard Soan Roofing Services
Hillsborough Castle Lower Visitors Centre—Penrose Roofing 2014 Ltd
River Dart Country Park—R Northcott Roofing Ltd
Roof Tiling: Sponsored by Marley

Callaways Lane—Richard Soan Roofing Services
Former Harpenden House Hotel—Contour Roofing (Essex) Limited
Green Cottage—Richard Soan Roofing Services
Gundreda Road—Richard Soan Roofing Services
Reinforced Bitumen Membranes: Sponsored by Sika Ltd
El Alamein War Memorial—The Complete Roofing Company Ltd
Isle Of Bute Discovery Centre—Geo. Brolly & Co (Roofing) Ltd​​​ working with DM Roofing
Midland Hotel—Ronald G Graham Roofing & Building Ltd
WindMill Lane—Eclipse Roofing & Waterproofing Ltd
Mastic Asphalt

Private Residence Near Witney—Oxford Asphalt working with IKO PLC
Ratcliffe House—Sussex Asphalte Ltd
Rochester Close—Sussex Asphalte Ltd
Romany—Sussex Asphalte Ltd
For further information visit www.nfrc.co.uk
Desert memorial merits its place on shortlist
It is unusual for the shortlist of the Roofing Awards to contain an overseas project, but the inclusion of the El Alamein War Cemetery in the Reinforced Bitumen Membranes category of the 2020 Awards was an honourable exception. The reroofing project was carried out by The Complete Roofing Company (TCRC) and will be carried over to the combined 2020/21 awards with the other shortlisted entries.
Click here to read the full story