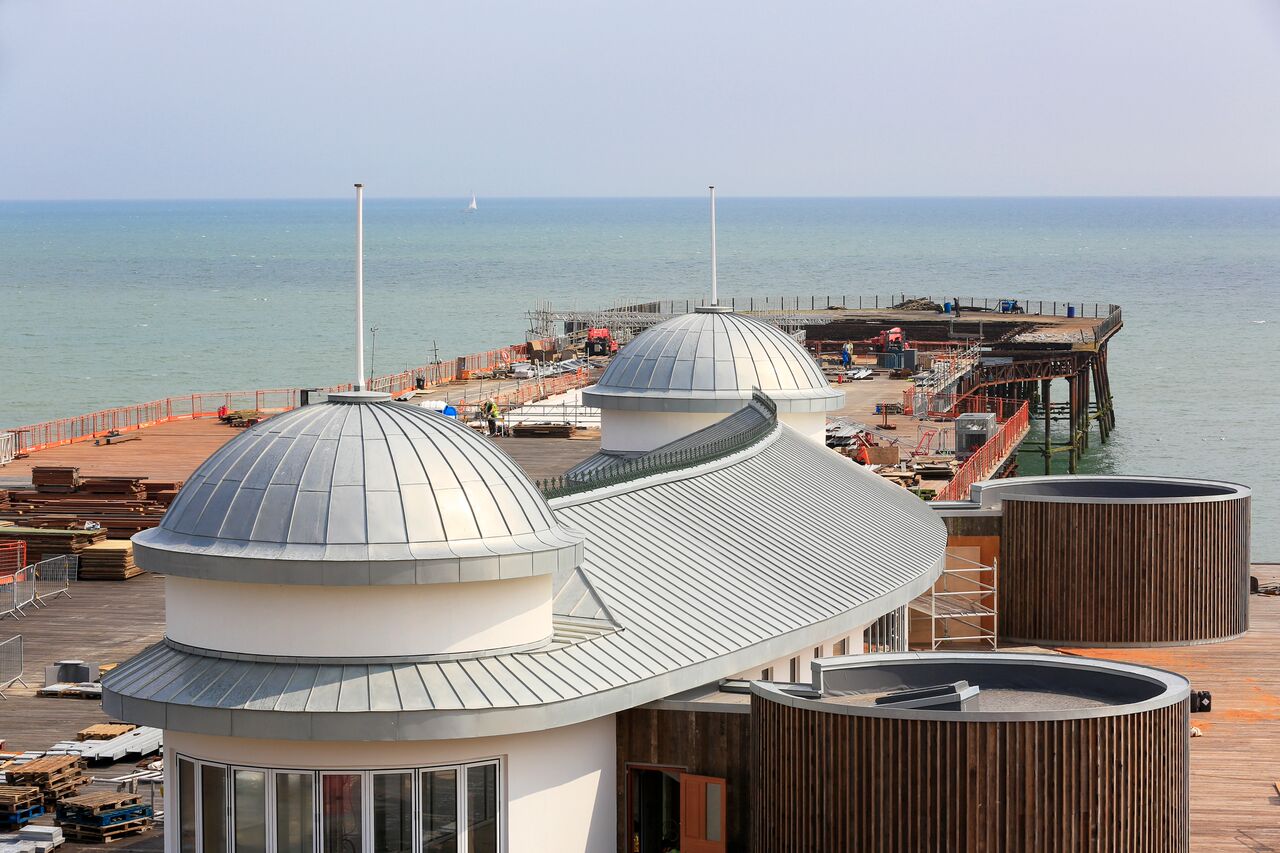 The restored Grade II-listed Hastings Pier, built in 1872, has natural VMZINC® standing seam roofs which are undoubtedly the most immediately recognisable feature of the £14.2m redevelopment. dRMM architects' vision to restore the pier to its former glory has been a resounding success following years of neglect, closure for eight years and a fire which tore through it in 2010. It has been shortlisted for the 2017 Stirling Prize.
Described as a national Victorian treasure, the domed roofs spanning covered seating areas are particularly eye catching and complement façades in the same system. Both will weather to take on the textured, natural grey patina which is so reminiscent of lead. The standing seam work was undertaken by specialist metals contractor Roles Broderick Roofing, whose craftsmen finished the roofs with ornamental zinc finials.
The Heritage Lottery Fund enabled the repairs to the damage below deck – a combined result of destruction from fire, sea erosion and storm damage. A small portion of the grant was used to convert the single remaining derelict Victorian Pavilion on the pier into a revitalised, open plan, fully glazed and extended version of the past. Future phases include plans for a large, mobile, timber canopy that traverses the entire length of the 280m pier. Phase 2 will see VMZINC PIGMENTO® Blue 1mm thick interlocking panels used on walls of the new visitor centre.
In its current format, the pier will be a catalyst for urban regeneration. It offers flexibility, material and functional sustainability, and an uninterrupted vista of the natural and built surroundings of Hastings.
For further information visit www.vmzinc.co.uk