Ecclesiastical and Heritage World
Ann Sotheran FMGP

Contact Person:
Ann Sotheran FMGP
Occupation:
Stained Glass Designer
Ann Sotheran Stained Glass Designer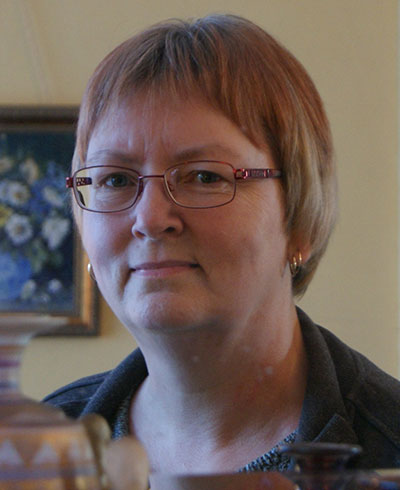 Original Designs • Traditional Techniques
Ann Sotheran works independently and has designed and made work for churches, private houses and public buildings, constantly developing and refining her style.
At York Art School (now part of York College) Ann completed the Foundation course and went on to study 3D Design and Craft, choosing to specialise in stained glass design. Following work experience as a student with Harry Harvey FMGP she became his studio assistant for several years before setting up her own studio in 1987. She joined the British Society of Master Glass Painters, was elected an Associate member in 1995 and a Fellow in 2007.
Ann prefers to do all the work herself as then she can make artistic decisions at each and every stage of the process. Much of her work in churches consists of personal memorial windows dedicated to the memory of those who loved and served their own parishes and congregations. Examples of these can be found in locations scattered across North Yorkshire and beyond.