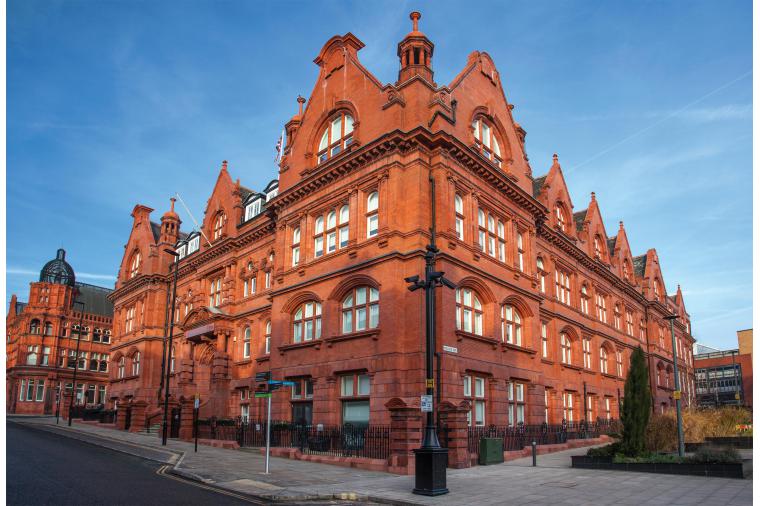 As part of the Wigan Town Hall refurbishment, restoration specialists Darwen Terracotta and Faience have manufactured and supplied 110 replacement bespoke terracotta pieces. Designed by local architects Nuttall and Cooke, the grade II listed Town Hall has been part of the street scene since 1867. It has now been restored to its former glory, with the new terracotta elements installed by expert restoration contractors Stone Central (NW) Ltd.
"Wigan Town Hall is an exceptional example of the use of terracotta during the Victorian period," explained Jon Wilson, a director at Darwen Terracotta. "Like so many buildings of the period the standard of construction and level of craftsmanship in the finish was exceptional and that is why, despite more than a century of intensive use and exposure to the severe pollution of the industrial revolution, it survives and we are able reverse the damage of decades to breathe new life into the fabric."
Each of the 110 new pieces of terracotta replaces an original element and was hand sculpted and finished based on measurements and photographs taken of the original pieces. Extreme care was taken to achieve a close match to the surrounding pieces – even taking into account the effects of weathering and cleaning on the colour since the first installation. Close consideration was given to shrinkage during firing to achieve a precision fit.
Stone Central were responsible for dismantling the failed cladding and installation of the new pieces in addition to extensive re-pointing of the exterior and removal and re-bedding of the wall copings. Work has been on-going for 18 months but with the scaffolding now removed the full glory of the restoration is revealed.
The Town Hall was first constructed at a cost of £12,000, equivalent to nearly £16 million today. Total refurbishment by main contractor ISG has cost £5.9 million. This has included a remodelling and refit of internal areas to a master plan by architects Plus 3, making the building fit to meet the demands of the 21st Century and able to provide service to the people of Wigan well into the future.