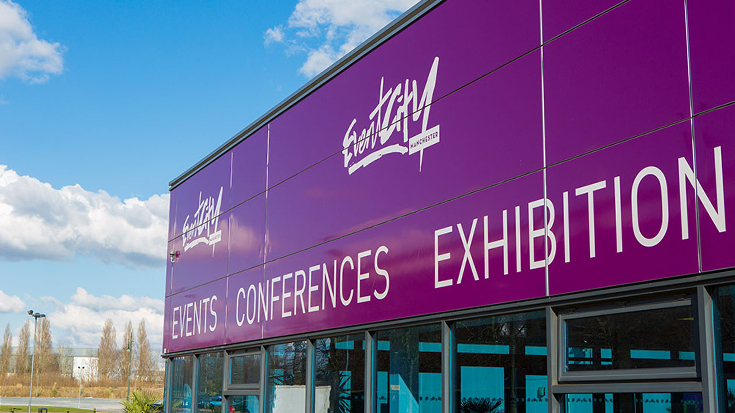 Sold out! signs are up at Event City in Manchester, ahead of the much-anticipated return of CRE North – with more than 130 organisations taking all the space earmarked for the show, which runs from 13-14 March.
"It will be the first CRE in the North for five years and also the first regional event under our ownership," said Steve Goddard, who bought the exhibition from the Bible Society in November 2016. "We are thrilled so many organisations have backed us in this way."
The official HQ of the CRE organisation is now on Merseyside and CRE at Event City will have a distinctly northern flavour. A choir from St Leonard's C of E School in Padiham, Lancashire will serenade Irish singer and former MEP Dana – who is opening the exhibition – with new words to her Eurovision Song Contest-winning song 'All Kinds of Everything …for your church and you'.
The first exhibit seen by visitors will be the Embassy Bus, providing emergency shelter and support to vulnerable adults in Greater Manchester. The Bishop of Bolton, Rev Mark Ashcroft, will speak on church growth in areas of deprivation. Manchester-based gospel collective Voices Beyond will perform, along with several artists handled by CRE North exhibitor Ministry of Music.
There will be more than 30 free seminars and presentations on a range of practical subjects, from job searching to safeguarding.
There will also be a whole cohort of exhibitors specialising in building maintenance and hardware. They include specialists in heating installation, damp-proofing, disability access and building design, as well as furniture manufacturers, sound, AV and lighting designers and installers, staging manufacturers, software developers and office equipment suppliers.
On hand to offer advice on capital projects will be architects, insurance companies and financial advisors.
Special features include CRE's first-ever Study Zone, where representatives from eight colleges, including Nazarene Theological College in Manchester, will guide visitors through the academic maze, offering one-to-one consultations on all aspects of theological study.
That's not forgetting a special focus on social engagement with Greater Manchester Street Pastors, a youth and children's work trail, and entertainment in CRE's first-ever Inflatable Theatre, hosted by the redoubtable Rev Cindy Kent MBE.
CRE North will be open from 10am-8pm on Wed 13 March and until 4pm the following day. Event City offers great transport links and thousands of free parking places in a friendly, welcoming atmosphere. Its location next to the Trafford Centre makes it easy to find. Tickets are available from as little as £3. For more information visit www.creonline.co.uk.
Over the years the CRE has provided church organisations with a focal point to source goods and products ranging from building solutions and furniture to lighting and sound systems, vestments and plate. Many exhibitors became regular fixtures, acting as a network of service providers. Its many quirky features included a series of 'Clergy on the Catwalk' fashion shows of vestments and the unforgettable My Church Needs One of Those competitions – the McNoot Awards.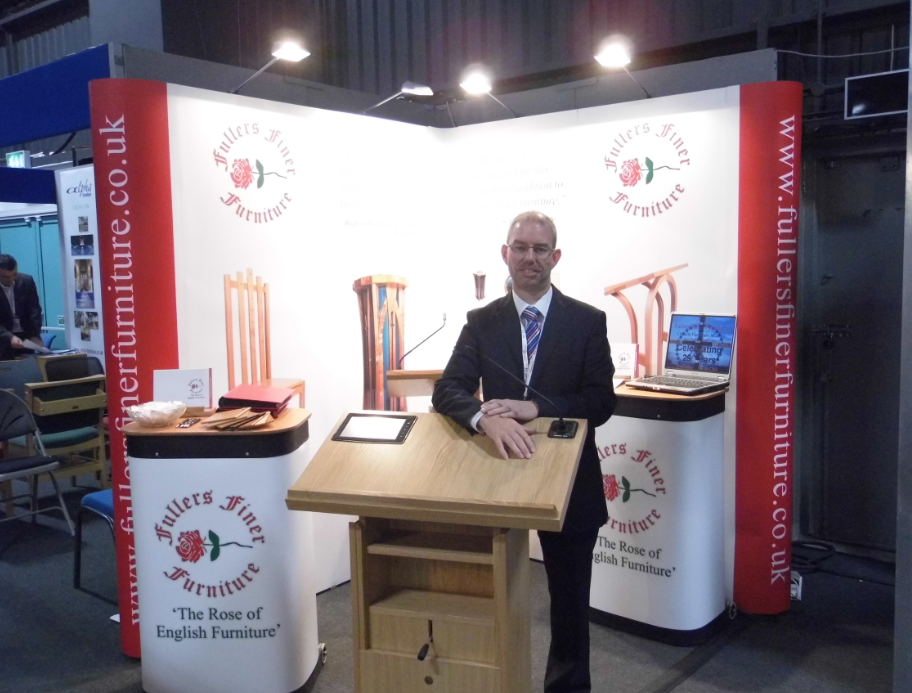 Richard Shepherd, business development manager at Ecclesiastical and Heritage World, is a regular visitor at CRE exhibitions throughout the country.
Said Richard: "These events are always worth a visit, even if only for the pleasant and friendly people there. The usual variety of stands all have one thing in common: the Christian spirit and goodwill. My experience is always of very professional and trustworthy experts in their respective fields."
Among CRE exhibitors offering solutions to practical questions is Fuller's Finer Furniture, who travel from Weston-super-Mare to demonstrate a range of specialist church furnishing.
The company's managing director Paul Fuller (pictured above) told Ecclesiastical and Heritage World the shows are a success and an "opportunity to have good conversations with existing and new customers".
Fullers have been making their renowned height adjustable Canterbury and York Lecterns since 2001. Demand for these popular lecterns continues and Paul puts this down to a number of factors - click here for the full story.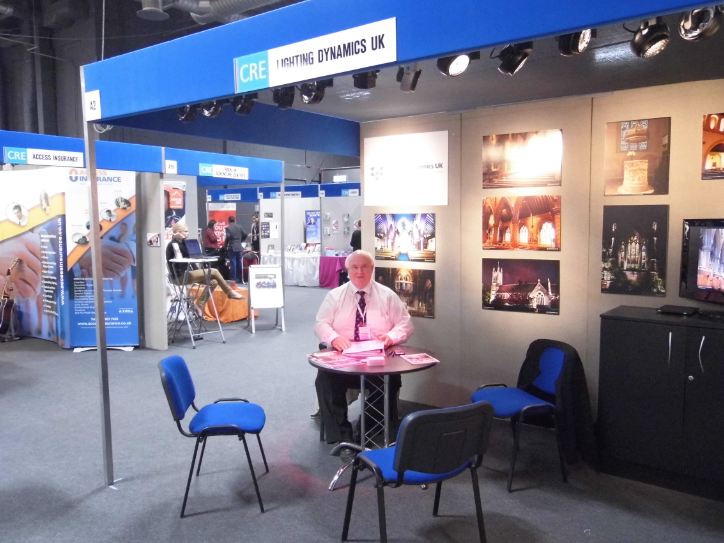 Pictured (right) is Gerry Browne of church lighting specialists, Lighting Dynamics - unusually alone at his stand as every time we tried to get to speak to him he was busy talking to interested visitors and showing them examples of his spectacular church lighting projects.
Indeed, Lighting Dynamics are regularly featured on the front cover of Ecclesiastical and Heritage World including a lighting project at the beautiful St Giles RC Church in Staffordshire. Gerry commented: "I believe that as one of Augustus Pugin's top UK building projects, there has been a considerable amount of architectural interest in the feature".
In its 32 years of existence, Christian Resources Exhibitions has grown to become one of the most important ecumenical events in the Christian calendar. There is no other exhibition in Europe that features so many organisations from such a broad church.