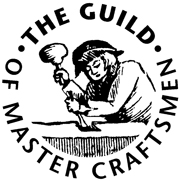 According to English Heritage, on average one historic building or monument has been destroyed every day since 1945. That fact has been accompanied by a fall in local authority heritage restoration budgets of 8% over the past eight years. These are worrying statistics, but perhaps the tide is turning as people are beginning to care more about our nation's heritage.
There are little pockets of resistance fighters determined to battle against the tide of apathy over the way that some of our national built treasures are being abandoned. Buoyed by the interest generated by BBC TV's Restoration programme, arms are slowly being taken up to help protect this country's heritage.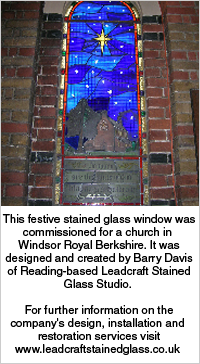 At the forefront of the battle is the Guild of Master Craftsmen. Many of its members work in heritage and property restoration, and are based throughout the UK – from northern Scotland to the tip of Cornwall. Each one offers their own extremely high-quality expertise and specialist knowledge in the field, and they are all helping to keep our heritage and listed buildings, and the traditional skills and abilities needed to restore them, alive. They are working full-time to help breathe life into Britain's fading heritage properties up and down the country – a heritage that, since World War Two, has been in severe decline.
Fine craftmanship is perhaps more important than ever before. Thankfully, the demand for more traditional skills, vital when restoring derelict sites to their former glories, is on the increase. The Guild is all about separating the wheat from the chaff. Its stringent checks on companies hoping to join this unique family of craftsmen ensures that quality runs all the way through it.

Only the best make it into the Guild, and its members are, therefore, by definition already well equipped to tackle vital restoration projects.
And it's not just at national level where Guild members are making their mark. Their geographical spread means that smaller local projects, just as important to those who live nearby, are also receiving the quality touch.

The Guild may be a national organisation, but the effect its members can have locally is also profound. That is reflected in the diversity of building industry Guild members, too, who today are repairing ancient stone walls, undertaking plastering work, thatching roofs, damp-proofing, restoring timber frames and even ensuring that complete rebuilds and projects are finished on time and to specification.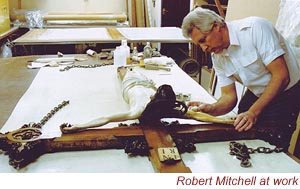 Of course, it's not just the high-profile buildings that need attention and vital work. Homeowners lucky enough to live in listed buildings have a duty to ensure that their properties are kept as they should be, as do local authorities and councils. Many call on Guild members to provide the expertise they need.

The Guild of Master Craftsmen is made up of tens of thousands of members working in more than 400 trades, crafts and professions. They come from a wide variety of backgrounds; some are traditional builders, plumbers or electricians, and a growing number are involved in the newer industries – working on computers and the latest information technology.

Yet others, however, practice the traditional crafts that were, until not long ago, in danger of disappearing, and which are the crafts now much in demand – such as wrought iron, stained glass or thatch.

Those working in the heritage trades also include antique restorers, bell hangers, artists and sculptor, and gilders who apply 22-carat gold leaf on fine furniture.

In the Guild of Master Craftsmen there are kilt makers and bagpipe makers, miniaturists, dolls' house makers and rocking-horse makers, toymakers and figurine painters.

On the ecclesiastical side there are creators of fine church textiles such as stoles and chasubles, statuary and furniture.

Some enquiries that the Guild has been able to help with include a request for soft furnishers to work on repairs in Kuwait, a glass restorer to work on a 200-year-old glass goblet, building restorers to repair a wooden mosaic frieze on a house and a request from Germany for enamellers to make reproduction jewellery.

Entry requirements may seem strict to some, and membership of the Guild is by no means automatic. Applicants are required to show that they have earned the right to be called 'master craftsmen' – through the quality of their work, their commitment to customer care and the level of service they provide. And once accepted into membership they are required to maintain the aims and objectives of the Guild. Should they fail to do so their membership will not be renewed.

Helping members deliver high levels of skill and expertise is all part of the Guild's ethos too. An interest in traditional craftsmanship is all very well, but unless the businesses providing it are run efficiently the future will soon look very bleak. Advice on business matters is just a phone call away for Guild members, who can call on the organisation and its specialist partners for all manner of advice. Marketing support and legal advice are among the benefits which help relieve the headache of running a business in these often difficult times.

The public has real confidence in Guild members. For instance, almost twice as many people would trust a Guild of Master Craftsmen conservatory installer over any other industry scheme, according to a recent MORI poll. Consumers also often ring the Guild to ask for a list of the top builders in their area.

Heritage restoration is just one area to have benefited from Guild members' expertise. Rather than focusing on only one particular craft or trade, the Guild's aim is to unite a variety of professions, giving all those who work with skill and integrity a chance to proudly display the logo. This means that the Guild is ever-growing, is flexible and is always striving to further the interests of its members and protect their businesses – and the public they serve – from the unscrupulous.

The decline in this country's heritage over the years has been nothing short of scandalous, but thankfully people are starting to wake up to the dangers that the loss of some of our most important buildings would cause. Just imagine how much worse things would be if Guild members were not around.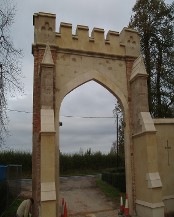 Guild member company Harri-stone Masonry Ltd specialise in stone restoration, bringing your pieces back to life with care and attention.
As registered and accredited stone masons, they have the sophisticated cleaning equipment needed to perform thorough and effective cleaning without harming the original stone. Their specialists bring the traditional Cotswold colour back, gently removing algae and carbon.
By removing organic growth and some hydrocarbon deposits from all natural stonework, they ensure long-lasting and beautiful-looking results. With the use of a DOFF™ cleaning system, which utilises a range of pressure and heat, the company do their utmost to ensure the very best finish possible.
For further information visit www.harristonemasonry.co.uk
Guild member David Lunan, of Daluna Plastering and Restoration Services, provides a specialist service for the repair and restoration of all types of plain and ornamental plasterwork to locations throughout central Scotland. David (pictured right) has received awards from The Trades House of Glasgow and British Gypsum in conjunction with The Federation of Plastering and Drywall Contractors. Conversant in traditional and modern techniques, David's technical competence and above all attention to detail, ensures quality craftmanship. For further information visit www.dalunaplaster.co.uk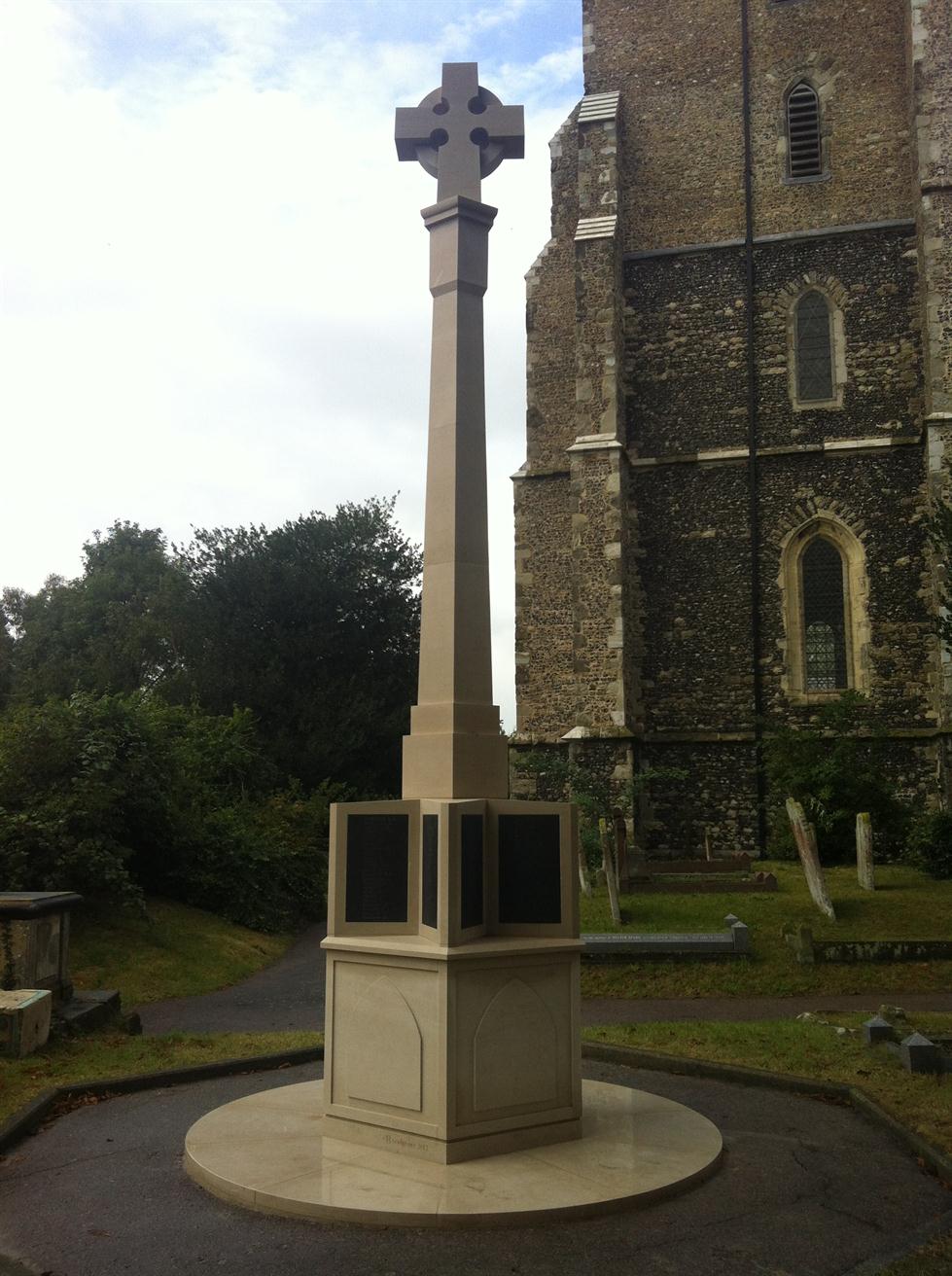 Guild member Elliott Brotherton, of eB sculpture Ltd, was commissioned to design and construct a new WW1 war memorial for Milton Regis, Sittingbourne. The war memorial was rededicated at a ceremony, 25 years after it was destroyed in the Great Storm.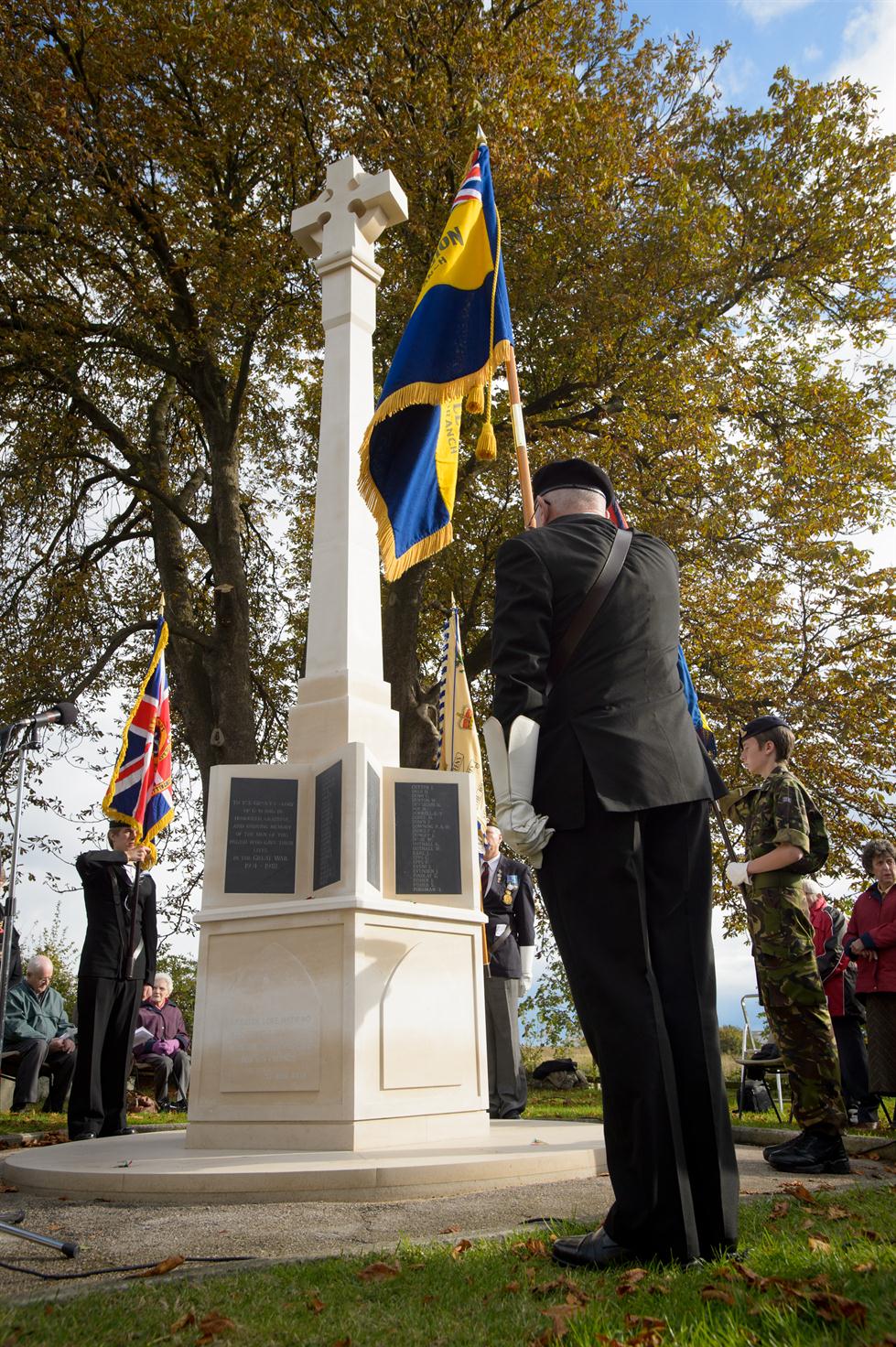 The original memorial was destroyed by a falling tree, leaving only a single remaining stone for locals to pay their respects to. In 2008 eB sculpture, along with other masonry companies, presented ideas and designs to the Milton Regis War Memorial Committee and Elliott was finally selected to create the new war memorial. He stayed in contact while funds were being raised and in January 2012 he was given the go-ahead to start production, thanks to an anonymous donation through the Sunday Telegraph's Lest We Forget campaign.
Elliott worked to create, carve and construct the 18ft war memorial, with his main aim to complete it before this year's Remembrance Sunday. The completion date happened to coincide with the 25th anniversary of the Great Storm which destroyed the original memorial. The new memorial is made of Portland limestone with welsh slate plaques and weighs approximately 4.5 tonnes. For further information visit www.ebsculpture.com
A selection of Guild members can be found in our online directory.

A selection of Guild members' work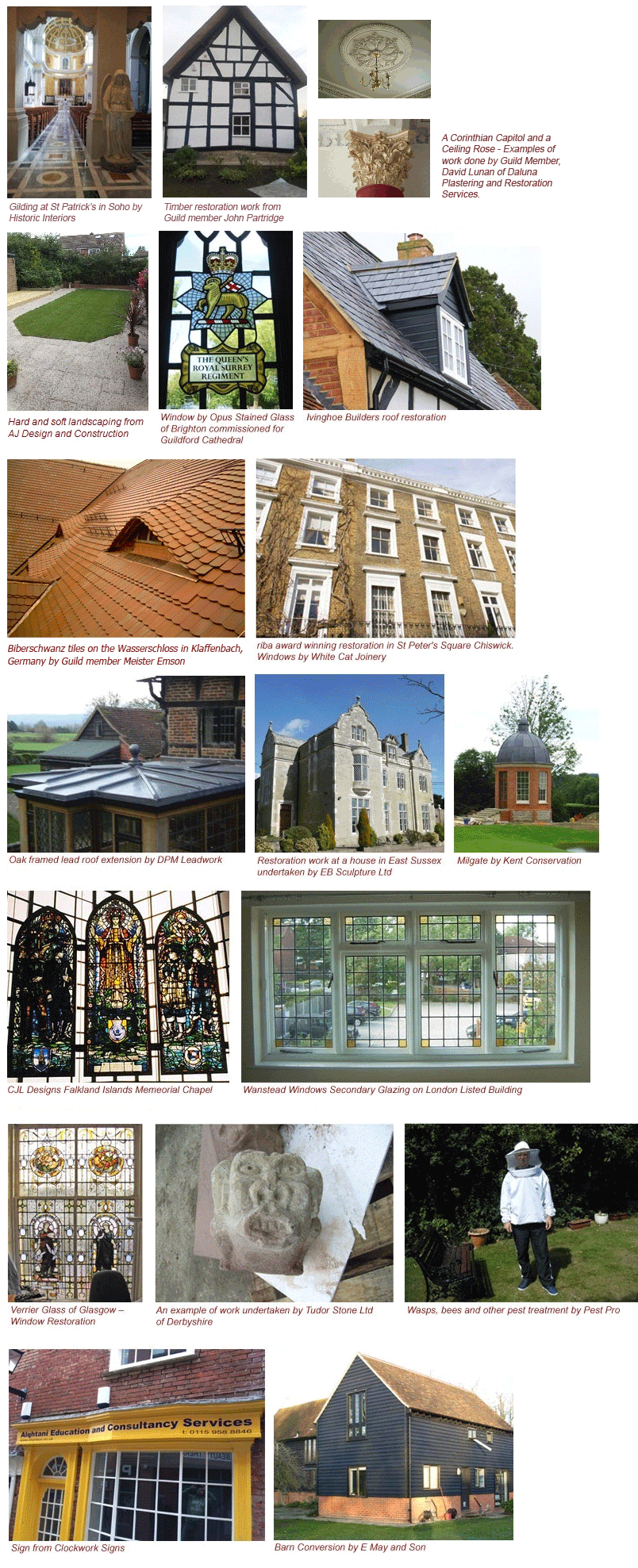 • For more information about The Guild of Master Craftsmen, call 01273 478449 or email theguild@thegmcgroup.com or visit www.guildmc.com.

For further information about joining visit http://www.guildmc.com/trade/how-to-apply.asp. Please choose the option 'E & HW' when completing the 'How did you hear about the Guild' section.