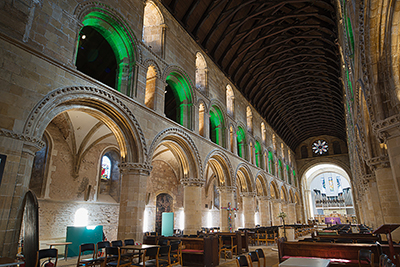 The second phase of a project to completely upgrade the interior lighting at Worksop Priory in Nottinghamshire has recently been completed by Lighting Dynamics UK, one of the country's foremost specialist church lighting companies. This latest phase, the upgrade of the lighting for the complete interior, follows completion by the company of a previous phase in the beautiful Lady Chapel which also featured in Ecclesiastical and Heritage World.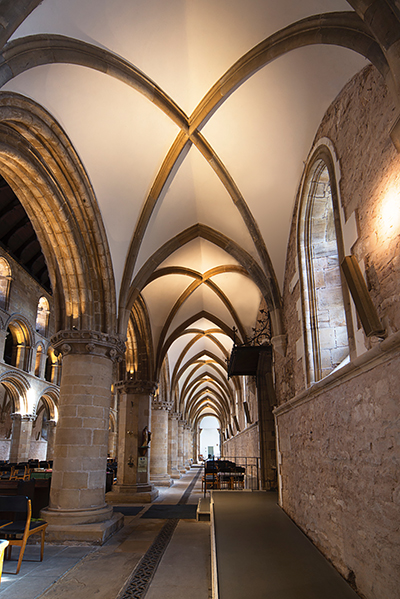 Worksop Priory is a Church of England parish church in a former priory in the market town of Worksop. Its formal title is the Priory Church of Our Lady and St Cuthbert, Worksop. The church is Grade I listed and recognised as a building of outstanding architectural and historic interest.
The initial land grant and monies to establish the Augustinian Priory were made by William de Lovetot in 1103. The priory was dissolved on the orders of Henry VIII on 15 November 1539 and the property granted to Francis Talbot, 5th Earl of Shrewsbury, on condition that the Earls should provide a glove for the right hand of the sovereign at their coronation – a tradition that continues to this day.
Over time most of the former monastic buildings were plundered for their stone, but the nave of the church was saved for use as a parish church and the early 14th-century gatehouse was used as a school. Extensive restoration and enlargements of the church began in the mid-19th century and continued through the 20th century.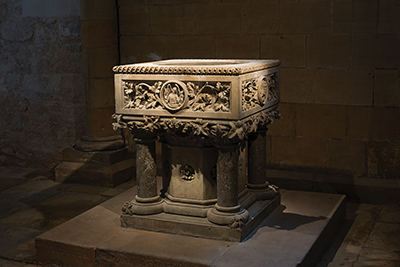 The overall lighting design, supply of equipment and electrical installation package was completed to a time schedule agreed and planned with the vicar, PCC and their church architect. The overall lighting design for both phases of the upgrade was by Lighting Dynamics UK's principal Gerry Browne and incorporates the very latest ranges of the company's own specialist, commercial-grade LED luminaires and lighting accessories.
This extensive range of luminaires has been developed for their light output performance, diverse selection of optics, long life, low maintenance, heat dissipation and numerous other advantages. The new lighting upgrade throughout the priory also allows for the very latest techniques in both fixed and remote lighting controls and the many associated benefits.
One of the key principles behind the lighting design for both projects was to create a flexible, yet very comprehensive upgrade of the complete interior of the priory. Included within the design brief were the three major essential requirements of hugely improving the overall lighting levels while demonstrating reductions in both on-going maintenance and overall energy running costs.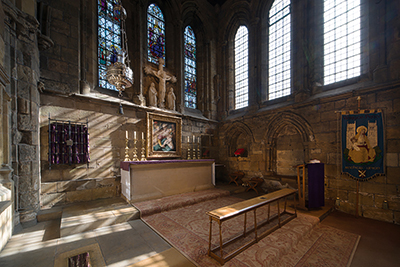 The new lighting design had to encompass both the magnificent, tiered-level nave and the more modern, forward extensions of the priory. It was also deemed essential by the lighting designer to highlight and make a feature of the building's various unique internal architectural elements. The electrical installation for the project was carried out by the very experienced, NIC EIC-registered ecclesiastical buildings team from A J Electrics (Coleshill) Ltd.
The anticipated complete transformation of the interior of the priory via the new lighting was eagerly awaited by all associated with the project. Everybody is extremely pleased and delighted with the final outcome provided by the finished lighting upgrade project.Gerry Browne expressed his special thanks to all those involved in the project. He said: "At Lighting Dynamics UK we continue to offer a totally independent and unbiased lighting design and consultancy service. Where required we can supply all of the associated and specified commercial-grade lighting equipment and modern dimming and lighting control systems."
For further information visit www.lighting-dynamics.co.uk