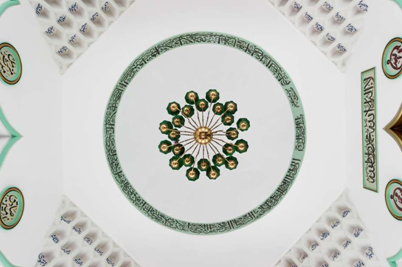 In March, two mosques in London were listed by the Department for Digital, Culture, Media and Sport on the advice of Historic England, in recognition of their historic, architectural and cultural importance.
The London Central Mosque and Islamic Cultural Centre in Regent's Park (1970-77) has been listed at Grade II* and The Fazl Mosque, Southfields (1925-26) at Grade II.
In addition, two of Britain's earliest Islamic places of worship have been given greater protection and recognition. Britain's first purpose-built mosque, the Shah Jahan Mosque in Woking (1888-89), has been upgraded to Grade I and an important guesthouse on the site newly listed, while the home to Britain's first functioning mosque, 8 Brougham Terrace in Liverpool, has been upgraded to Grade II*.
The listings are part of Historic England's work to improve understanding, recording and protection of places of worship.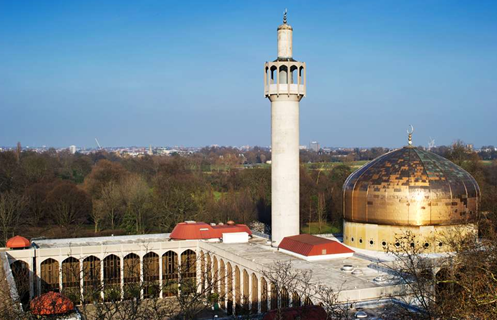 The public body's new book, The British Mosque: An architectural and social history by Shahed Saleem is believed to be the first ever overview and explanation of Islamic architecture in Britain. It records the buildings adapted and used by Muslim communities, that have become part of England's urban fabric.
Islamic places of worship in England range enormously in design and scale and in turn illustrate the diversity of the nation's Muslim population. There are estimated to be around 1,500 mosques in Britain - the majority are formed from houses or other converted buildings, with fewer than 20% purpose-built.
Michael Ellis, Heritage Minister, said: "Our historic buildings tell the story of Britain's past and the people, places and events that shaped them. By listing these beautiful mosques, we are not only preserving important places of worship, but also celebrating the rich heritage of Muslim communities in England."

Duncan Wilson, Historic England's Chief Executive, said: "I'm proud to be shining a light on these exceptional places of worship established by Muslim communities in England. Through listing we are celebrating some of our most significant examples of Islamic heritage from the stunning Shah Jahan in Woking, the first purpose-built mosque in the country, to the landmark London Central Mosque in Regent's Park."
There will be a focus on mosques with case study examples of work in Britain and overseas in the next issue of Ecclesiastical and Heritage World Magazine.