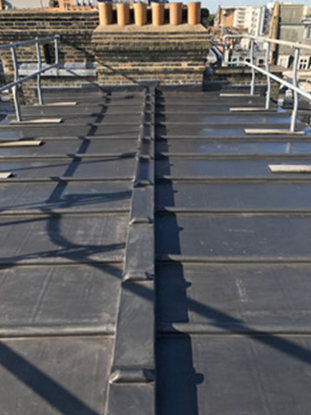 The LCA has held awards for best work from its members for the last 21 years. The Murdoch Sponsors Award was added some ten years ago for the smaller installations that used less than five tonnes of lead sheet, but which could be equally as demanding of the leadworker's skills as the larger, more eye-catching projects.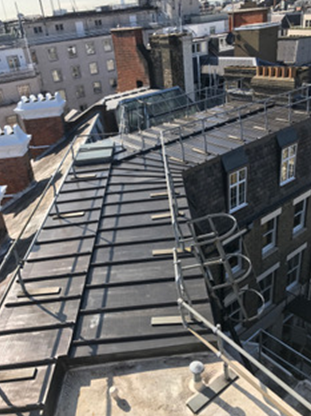 In 2017, the winner of the award was in no doubt - Leadwork Contracts Ltd for their work on Sotheby's, St George Street, London. Later a delighted Ben Herbert, director of Leadwork Contracts, explained the background to the project and some of the challenges they faced along the way.
"The crown roof at Sotheby's was in dire need of renewal and we had repaired it many times over the last 20 years," he said.
"The old lead was code 6 and laid in bays that were too wide and therefore oversized. In addition, the timber substrate was poor so we overlaid with 18mm WPB ply laid to new falls with drip heights increased. There were also a few bays that were restricted due to tapering and breaks in brickwork, which created additional design issues."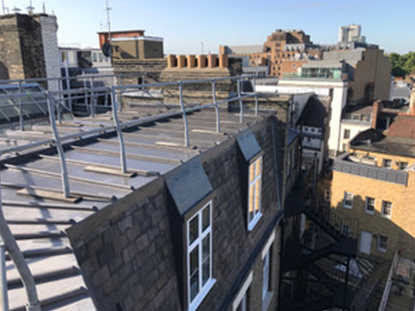 Leadwork Contracts Ltd used rolled lead to BSEN 12588, which was supplied by ALM. Codes 5, 6, 7 and 8 were used on the project, which equated to 4.5 tonnes of lead.
One challenge which was unique to this project was the value of the items within Sotheby's premises, as Ben explained: "Keeping the roof watertight was critical as there were some items just feet below. Because of this, we only stripped areas of roof that we could put back in a day, leaving minimal sheeting overnight."
Ben added that the project is also covered under the 25 year guarantee scheme.
Contact Ben via email for further information lwc.lead@googlemail.com or visit www.leadworkcontracts.com