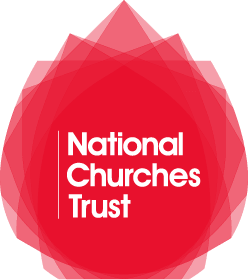 Repair grants from the National Churches Trust are awards usually of between £5,000 and £40,000 towards the cost of urgent and essential structural repair projects, such as roof repairs. Projects must usually have an estimated cost of at least £100,000 (including VAT and fees) to qualify.
Places of worship of any denomination and age are eligible and applications from listed and unlisted Christian places of worship across the UK will be considered. The Trust are particularly interested in seeing applications from their priority areas - North East England, Northern Ireland, Scotland and Wales, as well as from Baptist and Presbyterian churches, but other churches may still apply.
The application process begins with an eligibility quiz. Please answer these questions accurately. If you are eligible you will be able to continue to the application form.
These are broadly:
Is yours a Christian place of worship in the UK, and open for regular public worship?
Was your place of worship built as a place of worship originally, and are the works proposed due to take place within or attached to the place of worship?
Is your total project cost estimated at over £100,000 (including VAT and fees)?
Have you already raised 50% of the total project cost?
Is the project being led by a qualified professional, with conservation accreditation if it is a listed building?
Have you received an offer or refusal letter from the Heritage Lottery Fund (or equivalent major grant body) or Listed Places of Worship Roof Repair Fund
Other eligibility criteria apply (please refer to the 'Guidance Notes' document below for further details).
National Churches Trust Micro-Grants in Partnership with the Cinnamon Network
Launched in 2016, Repair applicants with necessary facilities in place can also be considered for National Churches Trust Micro-Grant in Partnership with the Cinnamon Network. These are additional £2,000 micro-grants available to successful applicants to set up a Cinnamon Network Recognised Project that meets the needs of local people. The micro-grants allow churches to set up social action projects such as CAP Money Courses, Make Lunch and Parish Nursing.
Successful churches will also be able to access the support and training provided by Cinnamon Network's regional Advisers and Trainers. Express your interest in the relevant section of the application form.
How to Apply
The next deadline for applications is 3 July 2017 for a November decision.
Before starting it is recommended that you read the 'Guidance Notes' below, you can also view the questions in advance. Once you are ready click on the 'Grant Application Form' button at the bottom of this page to be redirected to the online portal.
Decisions on all grant applications are made internally. A shortlist of candidates is discussed by the Trust's Grants Committee, comprised of experts from the church and heritage sectors, three times a year.
The amount of funding available is limited, so the Trust can only support a small proportion of the many important and deserving projects which ask for their help. They strongly encourage you to apply for as many other grants as possible and to start local fundraising as early as you can. For more funding sources and fundraising advice please click here.
Subsequent deadlines will be: 3 July 2017 for a November decision.
Preview Grant Application Form Questions

For the 2016 application round the Trust's produced guidance to help Listed Places of Worship Roof Repair Fund Grant recipients apply through their Repair programme. Whilst some question numbers need updating this bespoke guidance document may still be helpful when applying.
You can find a church and heritage roofing expert in your area in our directory HERE