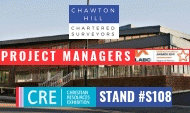 Search Directory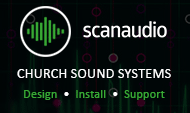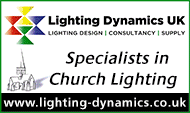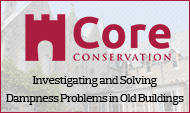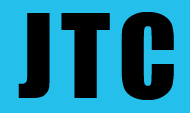 Architectural Metalwork

A guide to architectural metalwork, wrought iron and its restoration
Our next issue will feature a fascinating insight, exploring metallurgy, production techniques, its architectural and historical context and best practice conservation.
CRE Events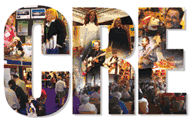 CRE roadshow heads for Sandown following successful Manchester return
'What a wonderful exhibition – we have discovered so much here. Please, please, please come back to Manchester soon!'
That was the overwhelming feedback from visitors to CRE North in Manchester in March. In fact, such was the warmth of the welcome as the show returned to the city that it isn't a question of if, but when, the exhibition will be heading north again, according to the organisers.
Master Craftsmen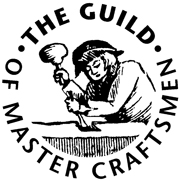 Championing our heritage with modern craftsmanship
Twenty years ago, English Heritage (now Historic England) published its first-ever Register of Buildings at Risk across England, which featured nearly 2,000 buildings and monuments that were 'neglected, broken and unloved'. Recently Historic England was delighted to announce that over two-thirds of those buildings were now safe, in both urban and rural areas right across the country.
Stained Glass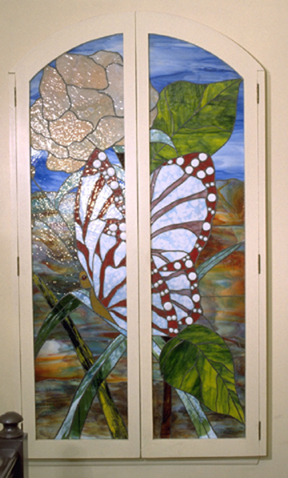 A brief history of stained glass
The origins of the first stained glass windows are lost in history. The technique probably came from jewelry making, cloisonné and mosaics. Stained glass windows as we know them, seemed to arise when substantial church building began.
By the 10th century, depictions of Christ and biblical scenes were found in French and German churches and decorative designs found in England.

New products help to conserve our heritage
Whilst visitors to this website operate in the sector committed to restoring and conserving the historic buildings and artefacts belonging to the past, they are non the less reliant on the very latest products on the market place to perform this task.
Showcased here you will find some of the latest and most innovative new products and services currently available to help us preserve and maintain our heritage for the enjoyment of generations to come.
Latest Entries
Audio Visual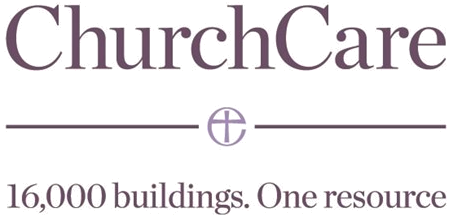 Audio visual equipment in church buildings
This guidance is issued by the Church Buildings Council under section 55(1)(d) of the Dioceses, Mission and Pastoral Measure 2007. As it is statutory guidance, it must be considered with great care. The standards of good practice set out in the guidance should not be departed from unless the departure is justified by reasons that are spelled out clearly, logically and convincingly.

Read More...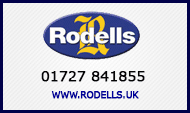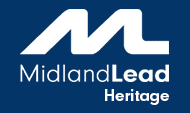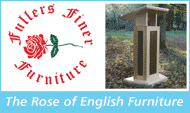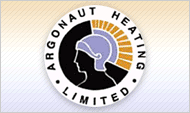 Promotional Videos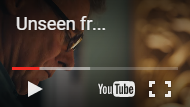 Watch the latest videos from the church & heritage sector here
Traditional Lime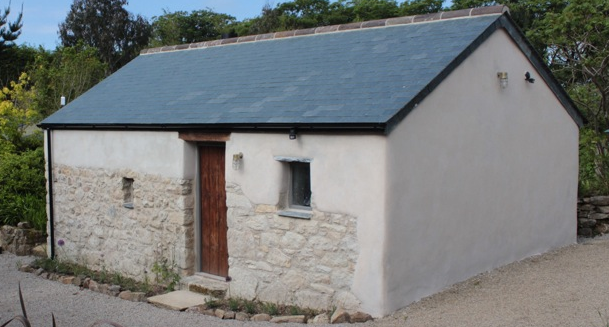 Ancient building material still has many uses
One of the universal building materials prior to the end of the 19th century was lime. Lime was present in various forms in almost every building, from limewash on the walls of cattle byres and cottages to the mortar used on cathedral and castle walls.
Lead Training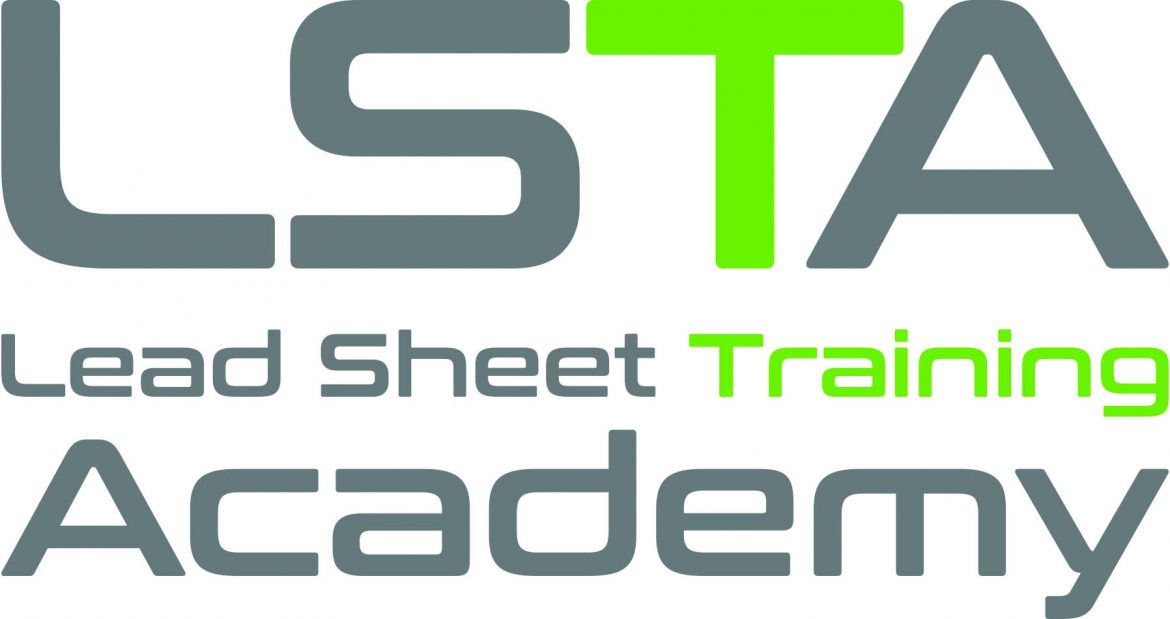 Training at the Lead Sheet Training Academy
The Lead Sheet Training Academy is at the forefront of training for those using lead or hard metals in the construction industry.
Lead Contractors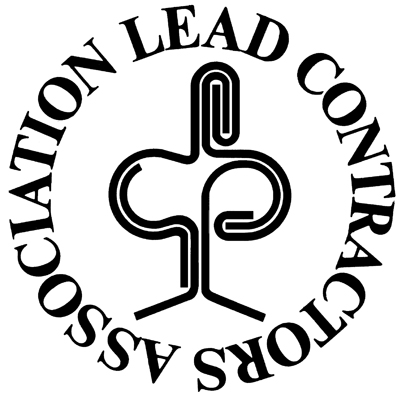 Members offer 25 years peace of mind
The trade body that represents the leadworking industry – and guarantees quality in that industry – is the Lead Contractors' Association (LCA). The LCA was formed in 1984 to promote quality standards in leadwork and now comprises over 70 specialist contractors committed, supported by 15 associate members who supply materials and ancillary services.

Read More...
Master Carvers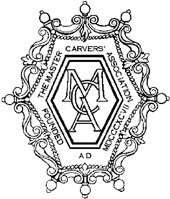 Carving out an enviable reputation
The Master Carvers Association was founded in 1897 as an employers association, by a number of companies who employed carvers, to enable national negotiations with the emerging unions.
Drone Surveys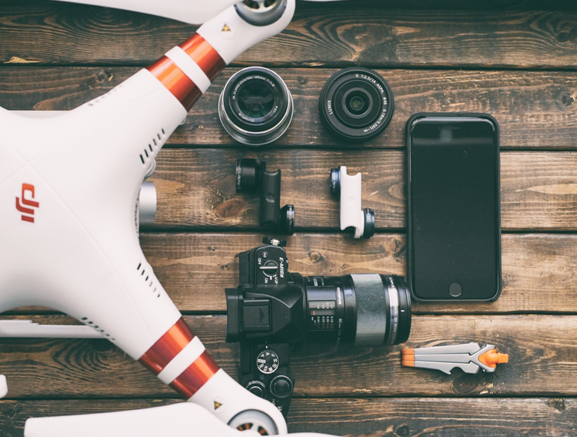 Your surveys no longer need to be done on a wing and a prayer
The use of unmanned aerial systems (UAS) is rapidly expanding as the carers and keepers of old buildings and churches learn how much easier and more cost-effective completing surveying and maintenance projects can be with the professional use of drones.
Lightning Protection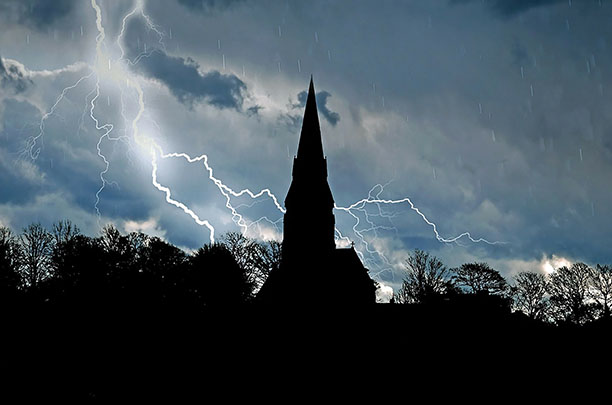 When lightning strikes are you protected against this act of God?
The issue of lightning protection in churches is one that has exercised this publication for many years. In this four-part series of spotlights on the issue we will be revisiting various aspects of the subject, beginning with an overview of current thinking.
Heritage Roofing

Heritage Roofing Register - a helping hand for architects
A unique register of heritage roofing specialists is providing much needed help and assurance for architects and specifiers when working on heritage projects. The Register is the brainchild of the UK's largest roofing trade association, the National Federation of Roofing Contractors (NFRC).
Heritage Crime

The development of the Heritage Crime Programme in England
Mark Harrison, Head of Heritage Crime Strategy at Historic England, outlines the development of their Heritage Crime Programme.
Historic England defines heritage crime as: "Any offence which harms the value of England's heritage assets and their settings to this and future generations."
Fire Guidance
Fire guidance for churches and heritage buildings
Fires in churches and heritage buildings have a number of causes and can have devastating consequences – not only in terms of damage to property, but also as the cause of serious injury and even loss of life.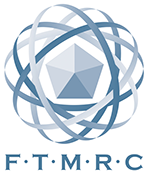 Working in partnership is key to success
This was the key theme in the chairman's introduction to the recent FTMRC statement. Chairman, Trevor Corser, also managing director of JTC Roofing Contractors Ltd, said: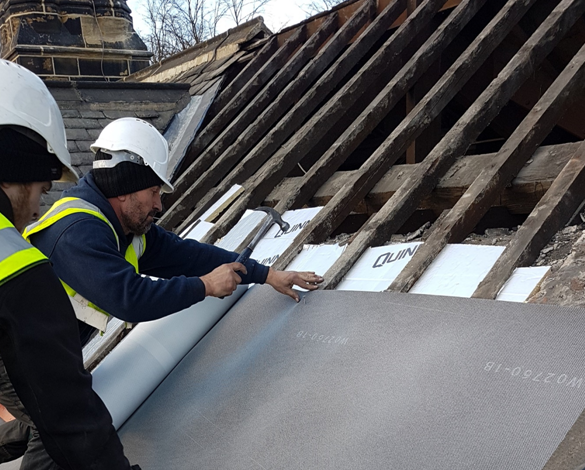 Bats are a protected species in the UK and play an important role in the ecosystem. Until now when bats are found, only Bitumen 1F felt has been used. This has come at considerable cost to the thermal performance of the roof because 1F felt requires extra rafter space if insulation is used; in old buildings this is often not possible.
Properties with an uninsulated 1F felt roof can release up to 10 tonnes of CO2 per year through the buildings fabric. Replacing 1F felt with a breathable membrane and additional insulation between the rafters can reduce CO2 emissions by 57%. These factors have a large impact on global warming and climate change.
Read more...
Cupa Pizarras has been specified for the historic Camphill Blair Drummond site. In keeping with the area's heritage Heavy 3 slate was chosen for six stunning homes for Camphill residents; due to its desired aesthetics, durability and flexibility.

Located in the outskirts of Stirling amongst rolling hills and exquisite Scottish scenery, Camphill Blair Drummond provides a warm, friendly and home-from-home living environment for young people with complex learning disabilities. The community provides meaningful activities and workshops where relationships can be built, and day students and residents can live, learn and relax in a unique family setting.

Read more...

That is the message to church managers from Essex-based Argonaut Heating Ltd, a company with over 40 years experience in the industrial and commercial heating sector.

Specialising in church heating systems, they can provide cost-effective and efficient design, installation, repair and maintenance services and understand the problems involved in heating churches, community centres, halls and other places of worship.

Read more...

A day of practical guidance which will lead you through the process of writing and understanding specifications on historic ironwork, highlighting pointers and pitfalls in the tendering and procurement process.

This course is offered free of charge thanks to funding from the Andrew Lloyd Webber Foundation for Historic England's heritage skills programme at Shrewsbury Flaxmill Maltings.

Read more...

Whether you have trouble finding good, reliable organists (or other musicians), have no instrument or simply want good music available for outreach, the Hymnal Plus is the solution.

As well as churches, the Hymnal Plus is widely used by Schools and Colleges, Chaplaincies in the Armed Forces, Prisons and Hospitals, Retirement Homes, Retreat Centres, Christian Holiday Centres, Cruise Liners, Crematoriums and private individuals – all of whom find the Hymnal Plus provides their complete worship music needs.

Read more...

Tourtalk is a portable short-range wireless system used to transmit an audio message from a presenter to an audience. The presenter speaks into a radio microphone transmitter and the audience use lightweight receivers to hear the message. Tourtalk systems are used by places of worship and heritage sites around the UK and abroad.

As the system is completely portable it requires no installation and can be setup within minutes with no impact to the buildings aesthetics. As the receivers don't rely on line-of-sight transmission, the system can be used discreetly and cover large areas including balconies. Tourtalk systems are used for many applications including guided tours, hearing support and simultaneous interpretation.

Read more...

The York Handmade Brick Company has been highly commended for two major projects in the prestigious 2018 Brick Awards.

Leading independent brickmaker York Handmade, based at Alne, near Easingwold, was recognised for its work on the acclaimed new Westgate Centre in the heart of historic Oxford and for the magnificent new Halifax Library.

Read more...

Heritage properties can be particularly susceptible to the winter weather however, careful maintenance and proactive management can help reduce the risk of property damage and injury to those that visit your property during the colder months.

As a specialist insurer, Ecclesiastical is uniquely positioned to provide some simple practical advice that can help keep your property and its visitors safe as the cold weather approaches.

Read more...

"We speak to many Church leaders and treasurers about VAT," says Les Howard of vatadvice.org, "and we frequently make them smile when we explain that VAT can, in some cases, be mitigated on construction and alteration works to Church buildings. So, whether you are spending £5,000 or £5m, it is worth addressing the question of VAT.

"Although the basic rule of VAT is that most goods or services are charged at 20%, there are a number of provisions that reduce the VAT applicable for certain works to Church buildings," Les continued.

Read more...

Marley Alutec's Evoke eaves solutions and Evolve rainwater ranges have perfectly complemented the uniquely modern character of a stunning residential project, Thursford Castle, which incorporates the ruins of 19th century chapel.

Derelict since the 1930s, the 180-year-old chapel is now the focal point of the Great Snoring-based development, with the ruined walls forming the entrance courtyard to a single storey, contemporary-designed home.

Read more...

Ahead of the Autumn Budget, specialist insurer Ecclesiastical is urging the government to reduce VAT on repairs and approved alterations to listed buildings.

Ecclesiastical is supporting organisations such as the Heritage Alliance and the Listed Property Owners' Club, which are calling for VAT to be reduced to 5% on repairs and approved alterations to listed buildings to help owners protect such an important part of the nation's heritage.

Read more...

The University of Birmingham boasts the tallest free-standing clock tower in the world at the heart of its campus, commonly known as 'Old Joe' or 'Big Joe'. In 2017 Old Joe fell silent as the Smith of Derby Group carried out repairs to the strike side of the clock so the famous chimes could be heard across campus once again.

The tower has also had other practical purposes over the last 113 years, since it was built in 1905 when the four JB Joyce clock dials were first commisioned. It was originally designed with the physics department in mind to help experiments. In the 1940's the tower was used to test equipment which would form the basis of RADAR technology in World War II and then provided a useful watchtower during the World Wars.

Read more...

Blenheim Palace is a large iconic country house near Woodstock in Oxfordshire. It is home to the Duke of Marlborough and birthplace of Winston Churchill. As part of a large restoration project on the East Courtyard Tower, Mansfield based Time Assured was chosen to restore four large stone clock dials and a decorative gold coronet above the west dial.

Read more...

Wootton New Life Church is a growing and lively Methodist church at the heart of the village of Wootton in Bedfordshire.

For many years the traditional rectangular church building had a suspended ceiling, which had begun to look tired; so the church decided to open up the whole space and redecorate.

Unfortunately, that would mean removing the main source of sound absorption in the building and lead to an increase in reverberation time – making speech intelligibility poor and their modern worship style fatiguing.

Read more...

In 2012 Sound Space Vision (SSV) won the competition to be the theatre design and acoustics consultants for David Chipperfield Architects' master plan to unite the Royal Academy of Arts' 18th-century Burlington House with its neighbour, Burlington Gardens, and transform the interiors throughout. SSV's brief was to modernise and equip Burlington Gardens' 19th-century lecture theatre for 21st-century presentation and performance, and was expanded later to include acoustics advice on the new gallery spaces, the learning centre, as well as mechanical systems.

Read more...

The successful insulation of a 250-year-old farmhouse in rural Aberdeenshire has received a Commendation in the Scottish Energy Efficiency Awards, which took place in Glasgow this summer.

Bogendollo House, an early 19th century category C listed building at Fettercairn near Aberdeen, was the subject of an extended trial to assess the viability of high performance spray foam insulation as a means of preventing heat loss in architecturally significant buildings.

Read more...

The Lead Sheet Training Academy is pleased to announce the appointment of new General Manager, Nick DuGard, who will be leading the organisation in its next phase of development.

Nick joins the organisation with a wealth of experience relevant to the construction training sector, having spent 15 years at City and Guilds as a Regional Business Manager where he was responsible for the delivery of sales revenues, business solutions and the development of a broad range of qualification products throughout the UK.

As well as an in-depth understanding of the work-based training sector, he also brings a breadth of knowledge in wider funding potential as he has worked as a business and fundraising consultant in the sports world.

Read more...

Each annual Murdoch Awards event is special to the organisers, prizewinners and sponsors alike, but this year the occasion was marked with huge sadness over the passing of Richard Murdoch last January.

At this year's gala dinner, held at the Vineyard Hotel in Newbury where the awards were announced and presented, tributes were paid to Richard by Lead Contractors Association (LCA) secretary Ray Robertson and past chairmen Steve Hempstock and Peter Rutherford.

It is safe to say that without Richard Murdoch there would be no Lead Contractors Association, or even if it did exist, it would certainly not be in its present form. The Murdoch Awards were established in 1996 by the LCA to mark Richard's retirement from the industry.

Read more...

Bristol's iconic Whitfield Tabernacle, one of the most at risk Grade One listed buildings in the UK, has taken a big step towards being saved thanks to a partnership between Crossman Homes and the Whitfield Tabernacle Trust.

The Kingswood building, dating back to 1741 and widely regarded as the birthplace of the Methodist movement will, under plans being put forward, be renovated and redeveloped as a community space.

Read more...

War Memorials Trust aims to help all war memorial custodians, whatever the nature and size of their war memorial by facilitating repair and conservation projects through grant funding and/or best conservation practice advice.

As the centenary of World War I draws to an end there is currently high demand for grants so just because a project is eligible for funding does not mean the Trust can guarantee a grant can be made. All grant applications are subject to available funding with support given to those memorials where there is greatest need. To find out more about funding read the Trust's What we fund advice or Apply now.

Read more...

Actress and comedian Sally Phillips wiped away a tear as she heard an 82-strong choir from the Notre Dame School, Cobham, sing and sign to accompany blind pianist Marilyn Baker singing "open my eyes" - a song she had written.

Sally - who appeared in the Bridget Jones films, and alongside the BBC series Miranda, and who has a son, Olly, with Down's Syndrome - called on the crowd gathered for the opening of the Christian Resources Exhibition at Sandown Park, Esher, Surrey, to encourage their churches to be places where those with a disability would be welcomed to play a useful role in church life.

Read more...
<< Start < Prev 1 2 3

4

5 6 7 8 9 10 Next > End >>


Page 4 of 57